For every resident living in the tricity, there tends to be no better place than Chandigarh that they call their home. Those who've grown up in the tricity have created a special bond with the city that is more than just the beautiful roundabouts and wide roads.
Think about it, how many times have you told anyone about how planned and beautiful Chandigarh is?
In this blog, we bring to you a list of things that you'll relate to if you live in Chandigarh, Mohali or Panchkula.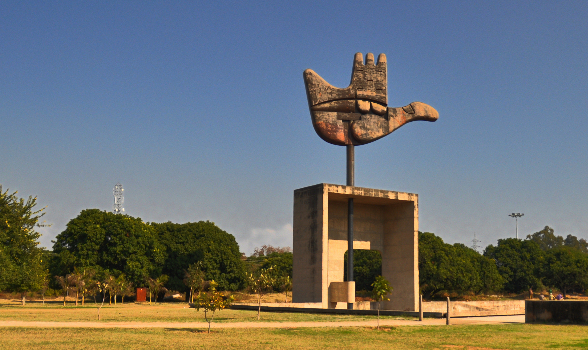 Language
Although Chandigarh is more known for its Punjabi culture than Haryanvi culture (being the capital of both Punjab and Haryana), you won't listen to the theth Punjabi as compared to other parts of Punjab. Most of the population living here speaks in Hindi and the other half try to mix both Punjabi and Hindi. Somewhere, you'll see Haryanvi too.
Food and Alcohol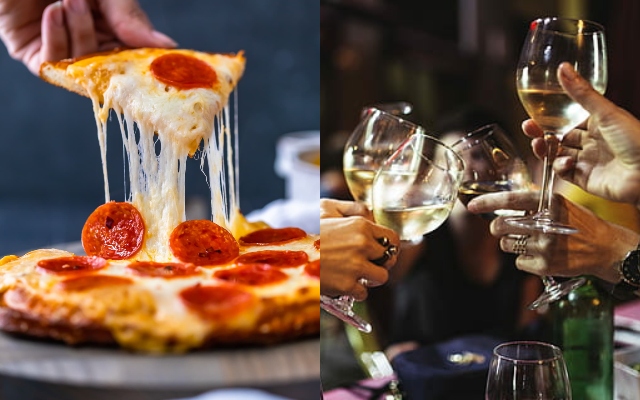 From lavish restaurants to the road-side food counters, Chandigarh is home to some of the best food outlets. We might forget to include a few but these are the must-have if you live in Chandigarh.
Patty from Gopal Ji, Sector - 35, Chandigarh.
Rajma Chawal from Stu-C, Panjab University.
Maggi from the Night food Street (NFS)
Chicken from Pal Dhaba
The Aroma and Sector-26 pubs to get that desired Weekend vibes.
Alcohol is cheap in Chandigarh as compared to Panchkula or Mohali.
Wraps and Shakes at Stu C (student center)
Gedi Routes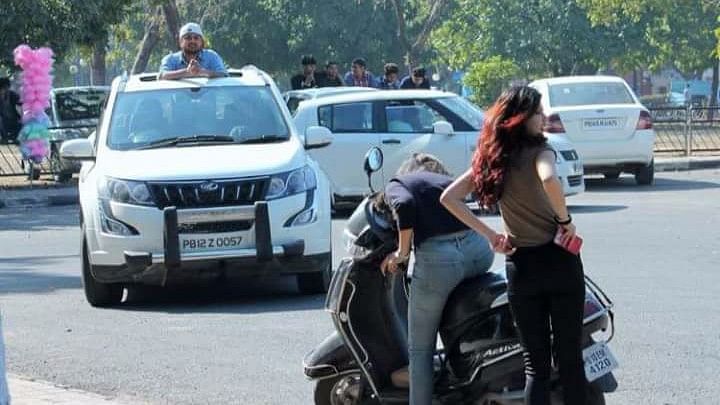 Sector-8,9,10,11 is officially called the 'Chandigarh's Gedi Route'. While you're on this Gedi route, you're surely going to automatically slow down your car and turn up the volume of Punjabi music while enjoying the scenic views around the leisure valley.
Here's an interesting part, there is a separate Gedi Route for Mohali residents as well and it is known as 3B-2. Did you know that?
And universal stressbuster in Chandigarh is 'chal yaar gedi maar ke aate hain'!
Reading the news headline at the Tribune's Building
Are you even a resident of the Tricity if you've never turned your heads at the roundabout, just to have a quick look at the news headlines appearing at the Tribune's Building? 'The Tribune' office is situated at the heart of Tricity and has every Tricity resident's heart.
Short Drive/Long-Drive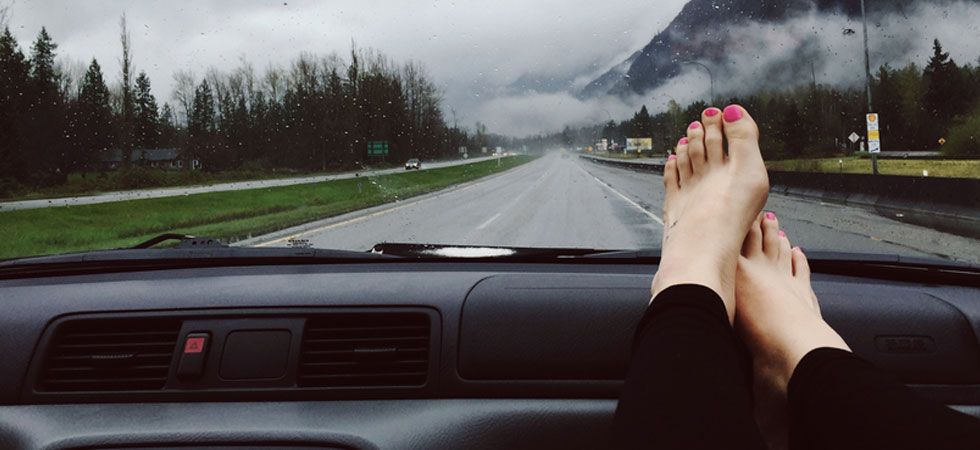 We, at Chandigarh, don't know the true definition of a short/long drive because as soon as we hear a car drive, we go to the nearby hill station. Something impossible for most city people!
A quick ride with friends to Kasauli, Morni, or Shimla can be planned right away and you can enjoy the getaway any day, any time.
Holi at PU
Have you even celebrated Holi if it was not in Panjab University. You may enjoy it anywhere but there is something different about Holi in PU. One of the lit celebrations of the colourful festivals with full enthusiasm.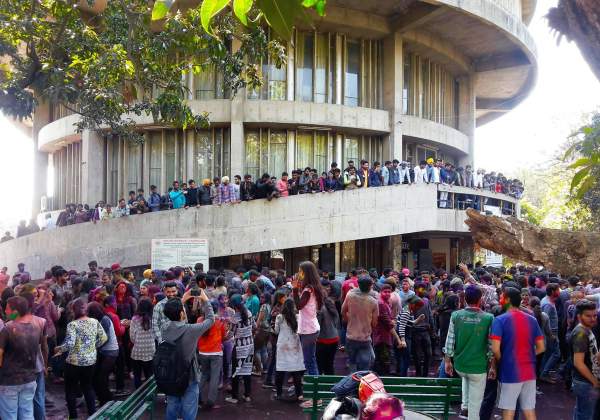 What are the things that have stayed within you while staying in Chandigarh? Let us know in the comments below! Also Read: Some Interesting Facts About Chandigarh You'd Love to Know
---