Seema Kapoor's name might get a reader confused as there are many artists in the industry with this similar name but here we are talking about the Delhi based Seema Kapoor from the 70s, who had appeared on the cover pages of magazines like Debonair, The Sun, and more.
Known as the Golden Girl (due to her golden hair), Seema did dance numbers and even acted in Hindi, Punjabi and South films. Now away from showbiz, she shuffles between Delhi and Mumbai and is leading a retired life with her husband.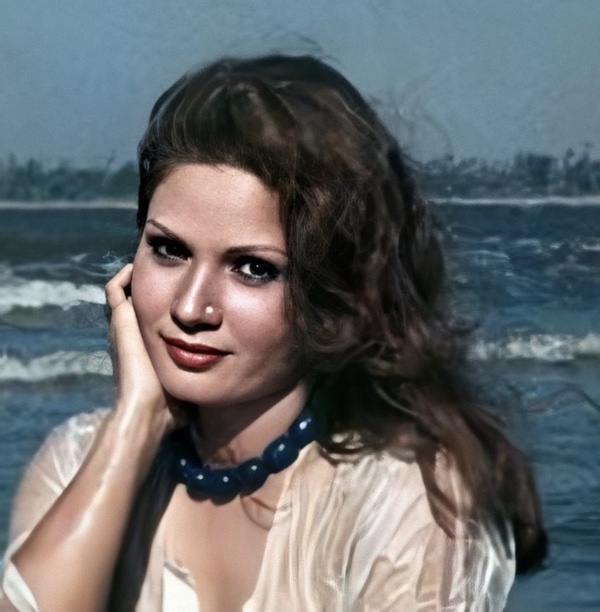 Here's our special interview with Seema Kapoor, the Golden Girl of the 70s era:
Tell us something about your background
My father belonged to the jewellers' family of Rawalpindi. Post partition, the family shifted to Delhi. I was born and brought up in Delhi.
How did you get into showbiz?
When I was young, I wanted to become an actress. My mother was the one who motivated me to pursue my dreams. I took dance classes and participated in dance shows. I started doing print modelling for popular magazines and then I was approached for films. Also Read: Rehana Sultan - National Award Winning Debutante Who Couldn't Join The Big League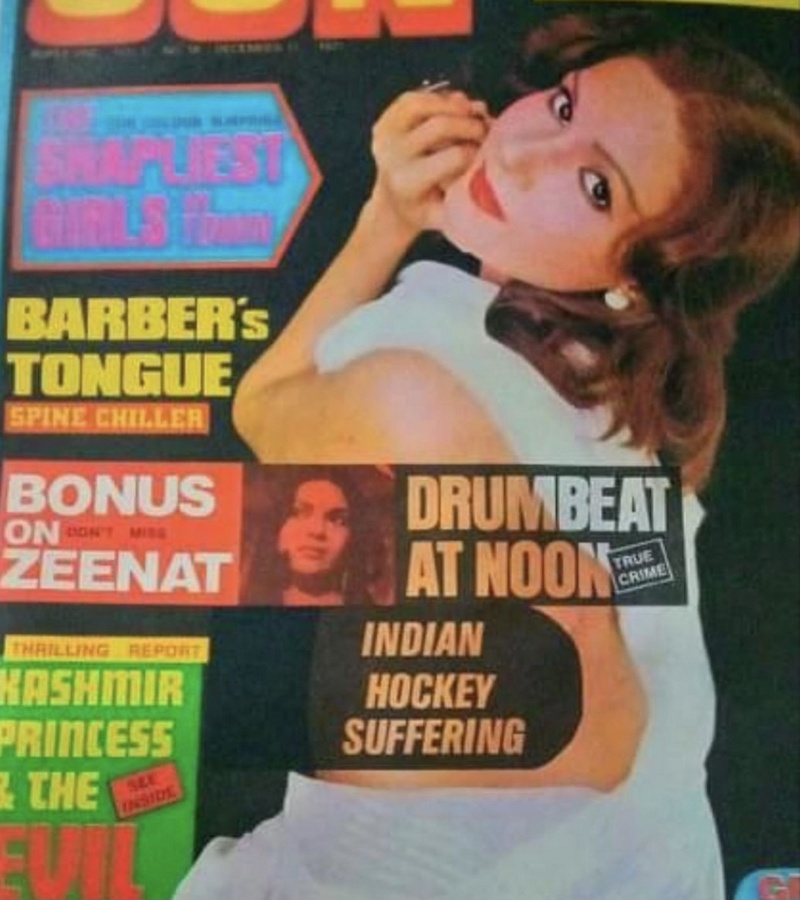 You mostly appeared in songs. Didn't you feel bad for not getting any lead roles?
Soon after getting into films, I realised I am a better dancer and not a good actress. Due to some bold magazine covers that I shot, I got tagged as a 'bold' personality due to which not many interesting lead roles came my way. Thus, I was happier doing dance-based roles. Also Read: "Hindi Filmmakers Had A Strange Mindset About Punjabi Film Actresses"- Sonika Gill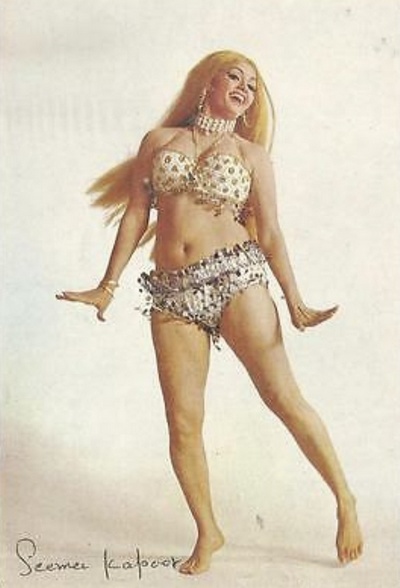 I was highly inspired by Helen Ji who had started her journey with dance numbers before getting proper acting offers.
You have worked in South, Punjabi and Hindi films. How has your experience been in these respective film industries?
I had a great experience working down south. They give so much respect to an artist. Everything is well planned there. Being a Punjabi, I enjoyed doing Punjabi films like Santo Banto, Chammak Challo, Kartar Singh Sarabha, Shaheed Udham Singh, and Premi Gangaram. Hindi films like Dharmatma, Waqt Ke Shehzaade, Aakhiri Kasam, Kala Sona, Warrant, Bhanwar, etc, helped me gain popularity. If you want me to rank, then first south, then Punjabi and at the last, I place my experience with Hindi film industry. Also Read: Interview : Actress Preeti Sapru To Turn Director But When Is She Making Her Comeback On Punjabi Screens?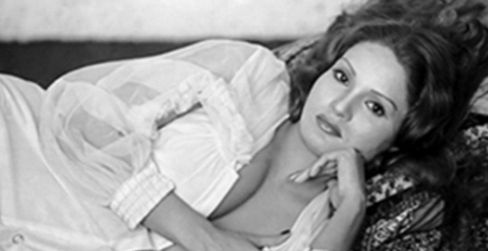 Your mother produced a Punjabi film "Gori Dian Janjran" for you.
Not for me, but more like for herself (mother). If I were a film buff, my mother Motia Kapoor was a bigger one herself. She was planning to turn producer and I didn't have any idea about it. She kind of emotionally blackmailed me to do the film. In fact, she also acted in the film. It was for the first time I was doing a film which revolved around me.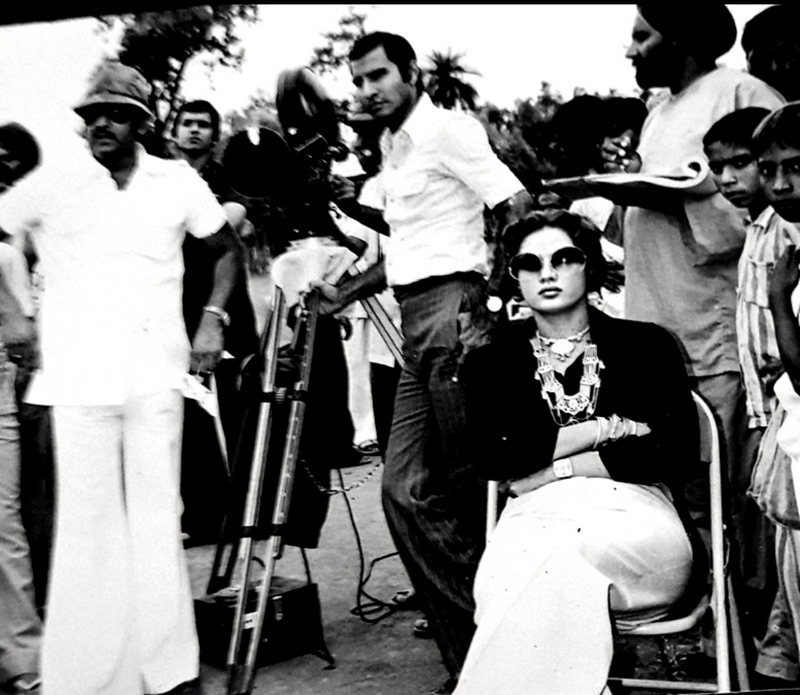 Doing a home production film with a full-fledged role means that I was doing it for free. I was supposed to do a lot of hard work and had to let go of other films (laughs). I had a double role in "Gori Dian Janjran" and the film was received well by the audiences. Since it was our own film, I was not afraid of acting. It brought a sense of confidence in me that I can act as well. I was treated like a princess on the sets. Also Read: Deepti Naval Wanted To Make Amrita Shergill's Biopic But She Couldn't - Here's Why
Tell us about your co-stars.
It was great to share the screen space with Dev Anand Saab, Firoze Khan Ji, Ranjeet, Zeenat Aman, Rekha and many more. Reena Roy and Neetu Singh were very friendly with me and I did a dance number with the south superstar Rajkumar. It was an amazing experience.
In Punjabi films, I have acted with comedy king Mehar Mittal Ji. Veerendra was such a kind human being. I had a lovely time working with my co-actors Dheeraj Kumar, Satish Kaul, Bhawna Bhatt, Biswajit, and more in Gori Dian Janjran.
During your stint in the films, you were called the golden girl. Was it because you were from a gold jeweller's family?
(Laughs) Because of my golden hair, but yes could possibly be that the golden girl tag was given to me for the very reason you mentioned. My grandmother's hair was also naturally golden and I think I got it from her. Once I coloured it black and got many people annoyed who thought it was foolish of me to colour my hair black, as the golden hair had become my identity. Now I see this craze of golden hair in young girls and I still get compliments for it. Also Read: Celebrating 50 Years Of Nanak Naam Jahaz Hai - Interesting Trivia Inside!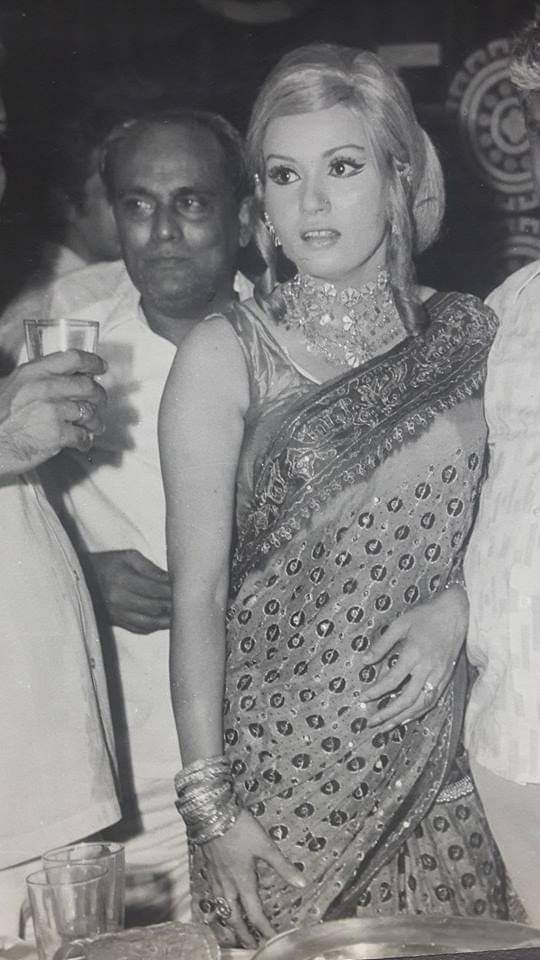 There are a few more Seema Kapoors (Hasratein fame TV actress and film director/ ex-wife of Late Sh. Om Puri, etc) in the film industry. Did it ever create any sort of confusion?
Others came when I had left the industry. So there was no confusion when I was working but I now I do observe that some internet sites have mixed up my work and photos with other Seema Kapoor. Not many know that she is my cousin (Hasratein fame Seema Kapoor). She is the daughter of my father's cousin. Also Read: Komilla Wirk: The 'BOLD' Actress Of Hindi-Punjabi Films Who Is Now A Spiritual Astrologer!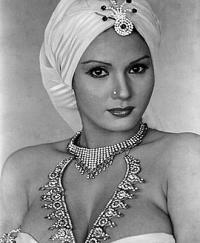 Why did you leave films and never looked back?
I was in Delhi for a wedding, where I met my (future) husband Subodh Chibbar, who was a government official. He fell for me but I thought he was just trying to flirt. Later I realised he was quite serious about me and soon his family approached mine. My mother was against it, as she felt I was doing well in my film career, though she never pressured me and told me to make my own decisions. I got married, but I was yet to complete my pending films.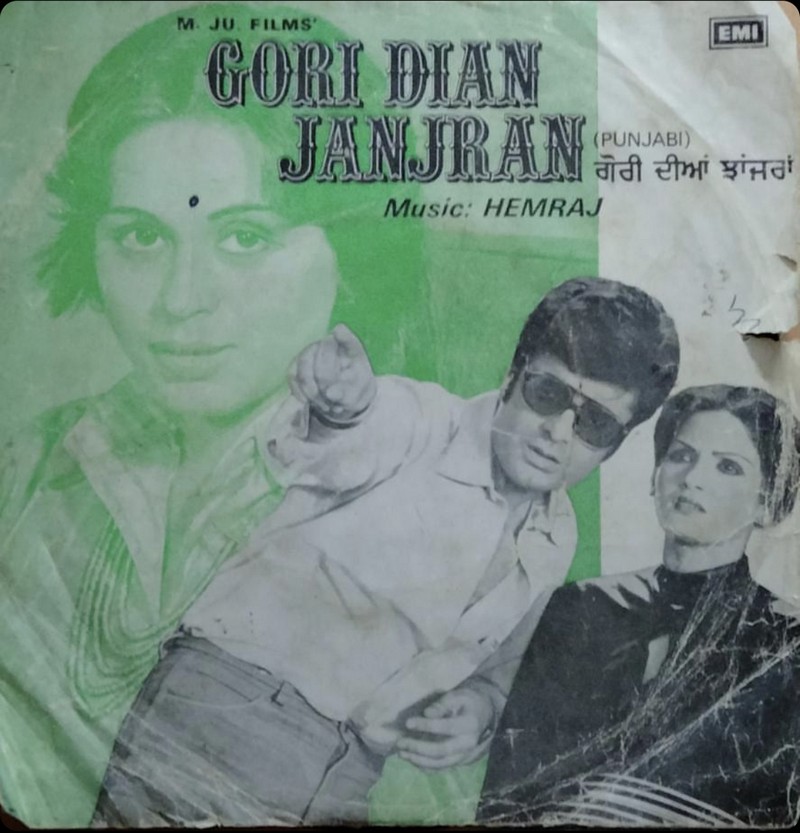 After the success of Gori Dian Jhanjhran, I got more offers for Punjabi films. Subodh did not want me to pursue acting further. At that time I did not feel that I was sacrificing my career for marriage, as I was happily married. Though years later, I did feel that I should have continued with films. Also Read: A Lookback At Sanjeev Kumar's Punjabi Film Fauji Chacha
Are you in touch with any of your co-stars?
No, it's been a long time since I left films.
Do you watch today's films, especially Punjabi?

Yes, I do..off late I have watched a few Punjabi films online. I think Punjabi Cinema has come a long
way.
Would you like to get back into films?
No, I did not stay back when I should have, so why make a comeback now. I was good at dancing only, so it will be foolish of me to think that I will get dancing roles at this age (she laughs). I am in a happy space and do not want to complicate my life with any other activities. Also Read: Exclusive Chit Chit With Yesteryear Actress Harpreet Deol (Preeto Of Laung Da Lishkara)
---