Jaani Chor, a new Punjabi film has been announced by Jayy Randhawa, the actor who was supposed to mark his big screen debut with the much controversial 'Shooter' which was banned by Punjab government for glorifying gangster culture.
So now, the man will officially be making his big-screen debut with Jaani Chor, in case Shooter doesn't get released in cinemas. Inside sources though have confirmed that the film will see a theatrical release and if not, then it will certainly be released on OTT platforms.
The first look poster of the film was shared by the team today which showed Jayy as Jaani Chor. The character is having a long, wavy hair look, unlike the one in Shooter. A newspaper headline catches our attention which reads 'Biggest robbery'. although the text written under it is meaningless the headline does clarify that the man has attempted one of the biggest robberies. The film's story is evidently based in Chandigarh.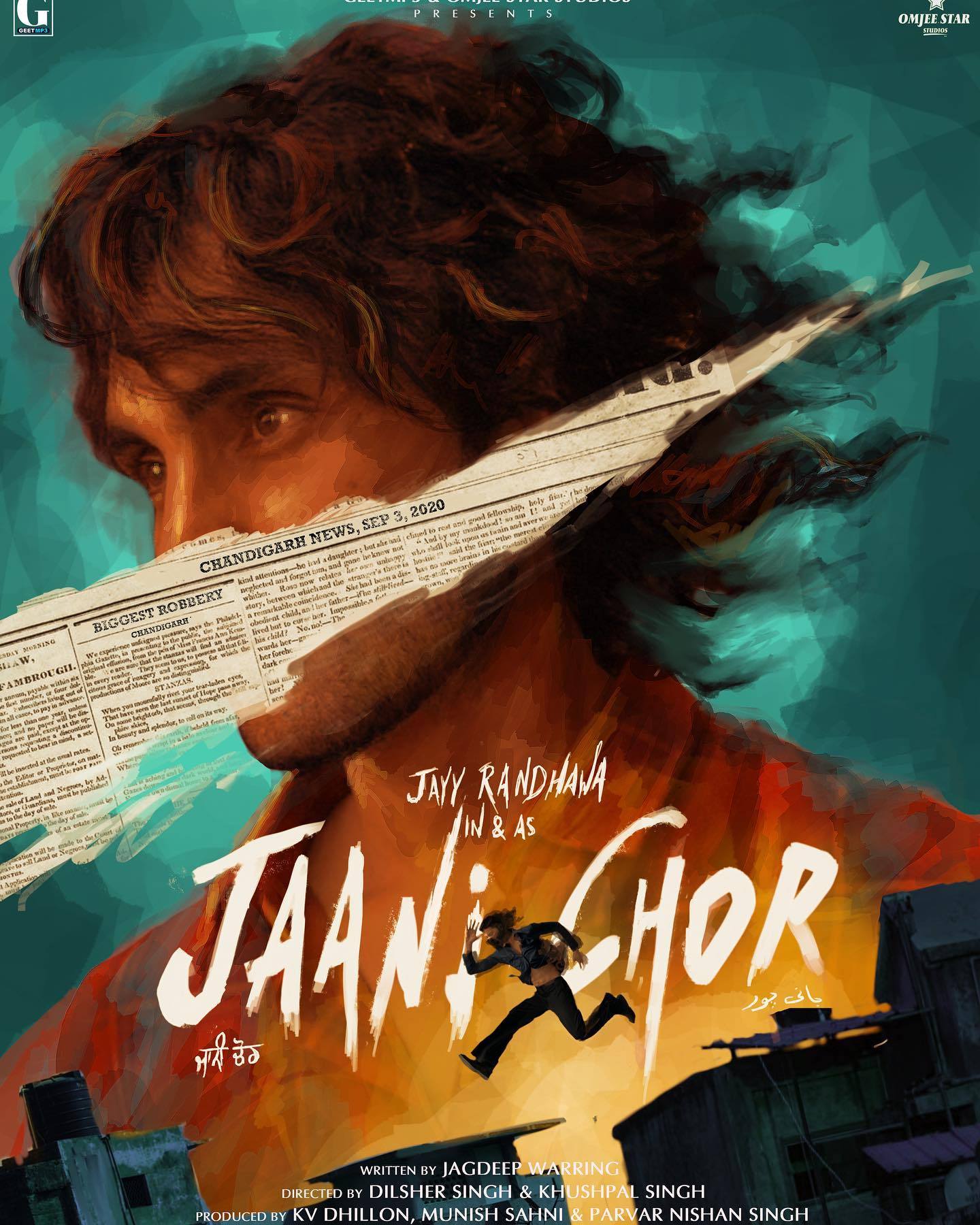 Written by Jagdeep Warring, Jaani Chor is directed by Dilsher Singh & Khushpal Singh. The film is produced by KV Dhillon, Munish Sahni and Parvar Nishan Singh.
For those who are unaware, Jaani Chor is a widely known tale that is often narrated through theatre plays. The story has two different narrations, one of a thief who promises his Guru to never lie and makes four promises to him before moving on with his life. How this turns things around for him and he ends up getting the death sentence just to keep his promise of speaking the truth is what this story holds.
Also Read: Netflix Is Making A Film On 1984 Riots With Diljit Dosanjh As The Lead!
The second version revolves around a cunning thief who has a special knack of cheating credulous people but he is not gallant. He succeeds by winning the confidence of his victims to finally plunder them. His life takes a turn when he visits his sister's house when he's asked to liberate a young woman from the captivity of a tyrant ruler. Jaani accepts the challenge and publicly announces his mission of liberation. One episode follows another which is full of fun and suspense, making his targets a butt of ridicule, culminating in the death of the ruler at the hands of Jaani Chor.
Now, we're not sure if the story of this film is based on any of these two versions. Maybe it is an entirely new subject. Let's wait to see what the team has to offer.
Jaani Chor is scheduled for release in 2021.
---