Known for her fresh, dewy appearance and effortless charm, London based model and actress of Indian origin Amrit Maghera has been making heads turn for a long time. Appearing in films ranging from English, Hindi and even Punjabi, the young thespian has managed to stir magic in a bouquet of roles so far with her quiet yet fierce screen presence.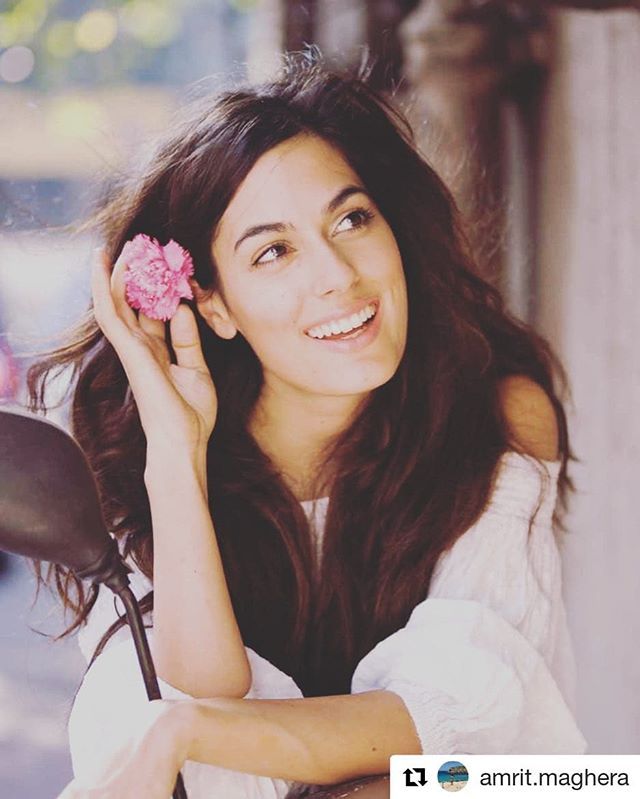 From playing a Bollywood enthusiast and an English accented American cousin in Pan Nalin's 'Angry Indian Goddesses' in 2015, Maghera has come a long way.
We caught up for a LIVE chat with the 'Goreyan Nu Daffa Karo' actress to dwell deeper into the juicy details of her life.
Please tell us about your background, family, and education
My Mom is Punjabi from 'Moga' and her whole family moved over to the UK when she was 8-years-old. She met my Dad who is white, (English and Scottish) and I was born. Even though our family lives in the UK, we have strong Punjabi roots and carry on some of the traditions. We have a strong sense of 'family unit' and love to sing and dance to bhangra music. I grew up in a town called Milton Keynes which is just North of London, went to school there, and then went to University and got a BA honours degree in Performing Arts. My Mum is a school teacher and my Dad is a musician (guitarist). I have one brother who is also a musician.
When did you decide to become an actress? Which was your first acting assignment?
I had a bit of a strange way of getting into acting. I was initially a dancer and model in England doing music videos and tv commercials etc. One of my random jobs was to dance in the background of a Bollywood film with twenty other English dancers. We all got flown to Mumbai, where I met an agency called 'Matrix' and they offered me a contract but said I'd need to move to Mumbai. I moved there and told myself it would just be for six months as a trial period. I started working and became a brand ambassador of 'Lakme' and I think that was when I decided I wanted to be an actress. I remember the director of a particular ad I did (Jonathan Lennard), encouraging me to make my performance my own and to improvise. I realised how fun it was and how much I enjoyed creating and collaborating with others. These commercials and this way of working gave me the confidence to believe that I could maybe try acting in film and tv. The ad that inspired me was called 'Kiss Kiss' haha! We shot it in Bangkok and I had to go round kissing people (on the cheek).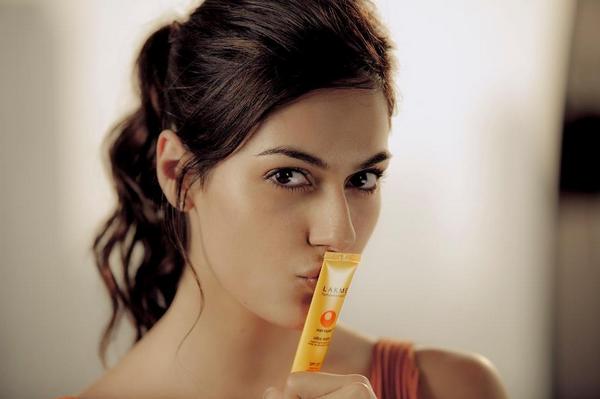 You had a successful stint as a model in India with many reputed brands. How was that phase?
It was incredible. I look back now and realise how fortunate I was to get such a slew of endorsements and shoot in so many different countries and that I got to learn so much about being on set and working professionally. My whole experience of five years working with 'Lakme' was something I'll always treasure. I still speak to Anil Chopra now (ex-CEO of the company), who is still so supportive of the things that I do. When I think about all of those ads and that whole time it really makes me smile. (smiling now whilst writing this) I have such fond memories and I am so grateful for it all.
You made a dream debut with 'Goreyan Nu Daffa Karo', how was your experience of working in a Punjabi Film and the overall feedback from fans, followers and your Punjabi side of the family?
I absolutely loved going to Punjab to shoot the film and to see the place my Mum is from. It was both personally and professionally, a dream. Amrinder Gill was great to work with and very fun to act opposite. I remember constantly laughing with the comedy actors in the film like Binnu Dhillon. We also shot the second half of the film in Vancouver and it was amazing to go there too and explore.
The feedback from fans and people I come across has been really mind-blowing! I still have fans messaging me now, telling me they've watched it over twenty times! It's a film I'm proud of and I like the message it has too. When the film came out my whole extended family including my 90-year-old grandparents went on a big trip to the cinema/ movie theatre in London. I have been brought up with people speaking Punjabi all around me so I am able to speak it a bit, although I definitely had to practice like crazy in preparation to shoot!
'Goreyan Nu Daffa Karo' was a successful film, but why we did not get to see more of you in Punjabi films? If it's because of a lack of offers or any other reason?
I started doing a tv show in the UK called 'Hollyoaks' shortly after that and I was in that for two years. I wasn't able to do anything else as I was shooting sometimes 7 days a week. I am now living and acting in LA but I would love to do another Punjabi film once we are able to travel again.
Also Read: "Neeru Was The Only Family I Had, I Was Devastated When She Left Me" - Amit Sadh
'Angry Indian Goddesses' had an ensemble cast, in which each and every role stands out. But with so many of the female characters, was there any sort of insecurity? Kindly also tell us about your experience of working in that film.
The film was very unique and special, as we actually had a week of meditation and trust exercises with each other, prior to filming. So yes, that erased any insecurity, etc that may have happened otherwise. This was put together in a 'retreat' style by the filmmakers so that we could bond strongly and feel an authentic sense of unity and real love and care for one another. It was done with so much care and thought. It's one of the most special projects I have ever done and we are still very close and very impacted by our time together. If I ever make a film, I'm going to do everything in my power to approach it like this.
What is your take on the #metoo movement? Did you ever find yourself in any situation like that and how did you deal with it?
It makes me so, so happy to see people coming together in support of this very important movement. It sends a message to people in power, that they won't be able to get away with any bullshit anymore. Unfortunately, I feel it is still happening a lot in Bollywood and it seems people haven't made as much of a stand as they have in other places. I believe it will happen but it's just taking longer. Yes, I have seen things, heard many things from friends and also experienced a couple of things where I have had to stand up for myself. One of the worst things that have happened to me, was that I was told by another woman, that I should do whatever it was, that this particular director wanted me to do. At such a young age, to hear this from another woman, made me feel conflicted and completely anxious and alone when I stuck to my guns and said no. I am saying this because it is women who need to stick together and have each other's backs for anything to change.
There is a debate gaining momentum on nepotism, groupism and favouritism. What is your whole take on this?
My whole belief is, hire who's right for the role and earn your stripes and work hard, no matter who you are. I find that the people who have been through challenges and times when it hasn't always been easy are my favourite to work with. I have personally never belonged to a group/ camp, I just want to do good work that I am passionate about, with people I like.
Tell us something about 'Desert Dolphin', your upcoming Netflix film? Legendary veteran actress Waheeda Rehman is also a part of it. Did you get to share screen space with her?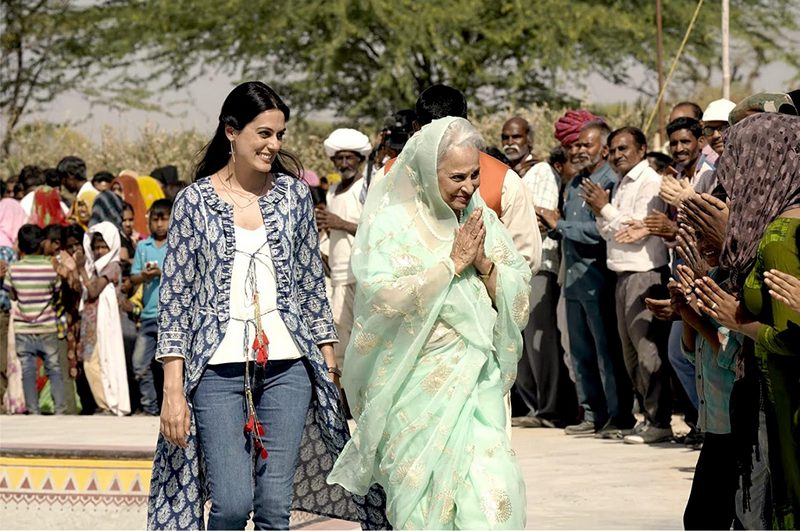 I did and again, it was another dream come true. I remember watching 'Pyasa' at the first acting class I ever did at Barry John. I was mesmerized by the whole film and hers and Guru Dutt's performances stayed with me. When I found out I was going to get to work with her, I couldn't believe it! She was every bit as graceful, glamorous, and kind as I imagined. And a beautiful, giving actress. I still can't believe I got to work with her!
Have you seen any Punjabi films lately? Your favourite actors/ actresses across Punjabi, English, and Hindi film industries? What kind of characters are you looking for now?
I haven't but I'd love to watch one. What do you recommend? (eventually, we did recommend her some Punjabi films) My favourite Hindi actress - well my favourite of all is 'Madhubala'. I find her spellbinding. I absolutely loved Irrfan Khan. My favourite English/ American actors are Joaquin Phoenix, Julianne Moore, and Phillip Seymour Hoffman. I also love Phoebe Waller-Bridge (my current favourite). I'd actually like to play someone who is quite mischievous next or maybe a role in an action movie and get to train in some form of fighting and choreography - that would be fun.
You started as a dancer, but we have not seen you in any Punjabi Album Song/ Music Video so far.
Oh yes, I do still love dancing but I've just mainly been concentrating on acting recently. I did do a little cameo appearance in a film called 'Time to Dance' recently but I think it's due to be released. I'd love to do another song and dance number in another Punjabi film or music video though.
You worked in Punjabi film to Indie projects to Hindi films and even American TV shows. What is the difference?
Good question!!!! I honestly feel that every single project I have done has been so different regardless of even if it's done in the same country. I am still getting to grips with how everything works in America, as I haven't been here long but between everything else, I've done, I'd say sometimes with Hindi cinema, I've got scripts a little later than for example when I did something like 'Hollyoaks'. But I think I can't really compare them because they are such different genres.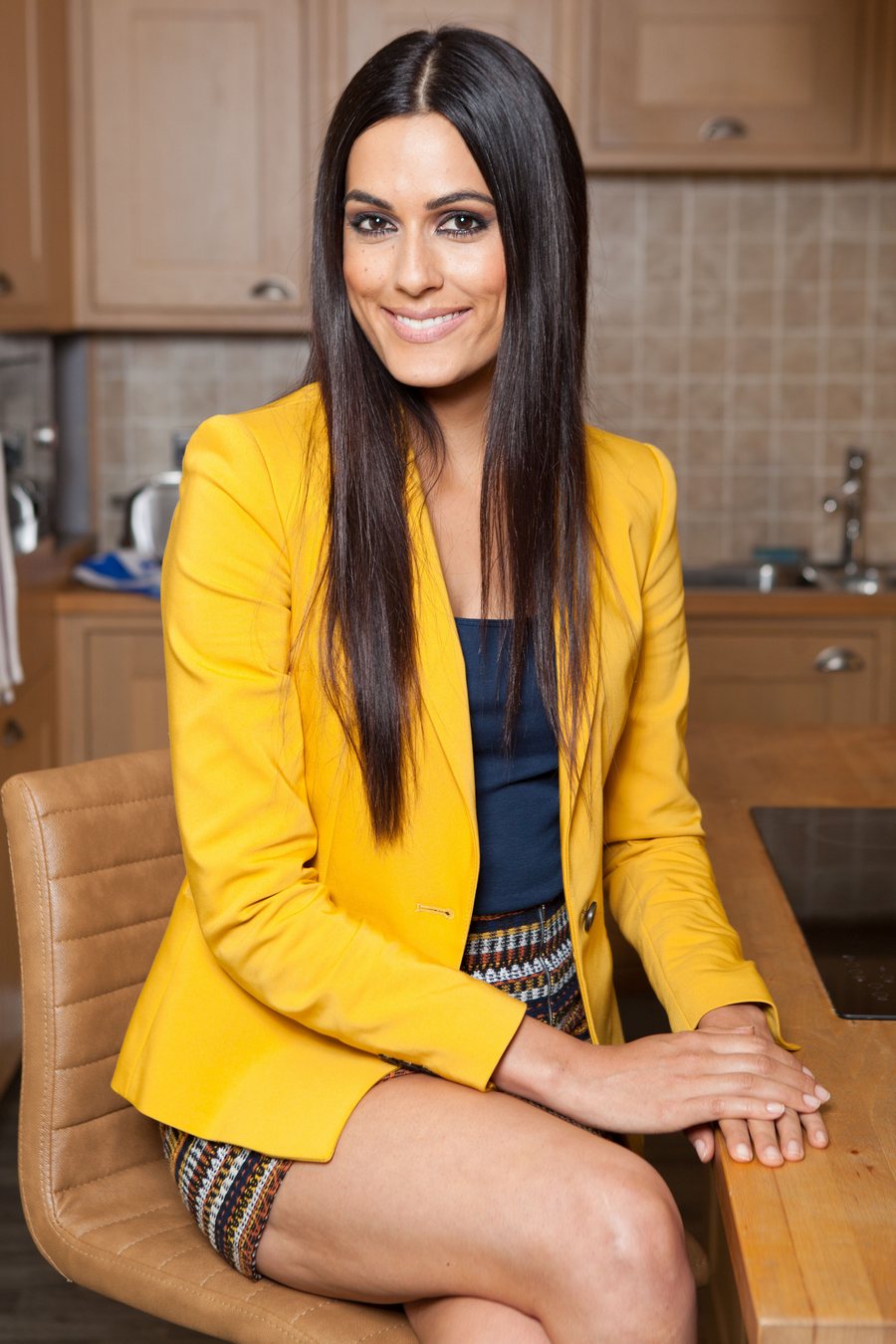 In Hollyoaks it was like a gigantic moving train that has been going for over twenty years, so everything kind of ran like clock-work and you pretty much knew your schedule and knew you'd have the weekends off (unless told in advance). But on a film, it's more immersive and you just get stuck in. I have done films where I feel like I'm in a complete bubble/ world of the film and giving it my all but then when doing a TV show it's different because you're balancing your life and work simultaneously. Both are adjustments and I feel very lucky that I've got a taste of how it feels to do both.
Dancing, modeling, and acting, what do you enjoy the most? You had also assisted on a short-film. Does that mean you will get into direction too?
I'll always have a passion for dance but I think it's acting I enjoy the most. I love to get into the bones of someone and explore different versions of myself and create with other people. Yes, I did that short during this lockdown with Pan Nalin, Director, 'Angry Indian Goddesses'. It was amazing to work with him again. I love how poetical his work is and due to working with him before I think it definitely helped with understanding his vision, even though we were in different countries doing it. I would love to eventually get into direction but I don't know when that will be. Hopefully, one day.
Do you think the Indian entertainment industry doesn't think too highly of actors coming from overseas or don't take them seriously as actors? (Even though a Katrina Kaif in Hindi and Neeru Bajwa in Punjabi are top actresses respectively)
I don't know. I think sometimes humans in general just don't trust or are a bit unaccepting of what they initially don't know? Hopefully, people's mindsets are becoming less judgy and more open. I think this is the case in a lot of aspects of the world and society right now. (She signs off with a smile)
---