Last seen in Nankana, Gurdas Maan is yet to start work on any new Punjabi film. While we don't know which will be his next film, but we will provide you the information about the films he was supposed to do during the different phases of his career.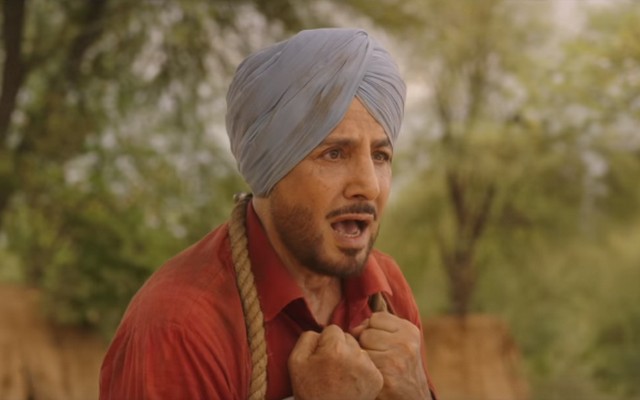 We list down ten shelved films of Gurdas Maan we bet you aren't aware of:

1. Do Gallan Pyar Dian: It was supposed to be Gurdas Maan's second film in the lead role after the super success of his debut film Mamla Garbarh Hai. The trio Bhag Singh (producer), Hari Dutt (director) & Gurdas Maan (actor) were all set to start this film, but it was shelved during the tense times of 1984 and could never be revived later on. According to Bhag Singh's daughter Bano Pandita, the family still has the script of the film.
2. Untitled Harpal Tiwana film: Gurdas Maan had done a special appearance in Harpal Tiwana's film Laung Da Lishkara. Later, a producer joined hands with Harpal Tiwana for a film in which Gurdas Maan was to do the lead role and the producer wanted to cast Harpreet Deol (Laung Da Lishkara fame actress) as the leading lady opposite Maan. But by then Harpreet had already quit acting. Manjeet Maan did show interest to do the lead role but this untitled film could not go beyond a few meetings.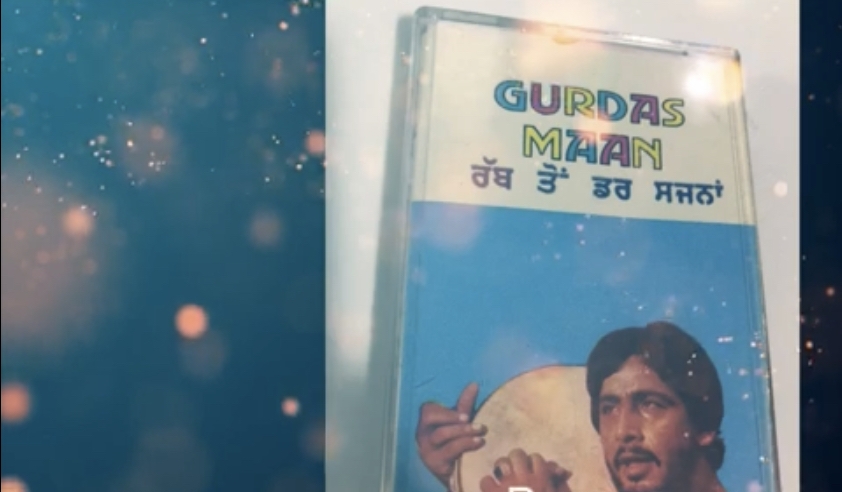 3. Rabb To Darr Sajna: Producer, Director & Actor Surinder Walia had started this film post the mid 80s with Gurdas Maan with Daljit Kaur as the female lead. But the film was scrapped after a few days of the shoot. Surinder Walia later made the film with a similar title (Rabb To Darr Sajna became Rabb Kolon Darr Sajna) with a relatively new cast in the 90s.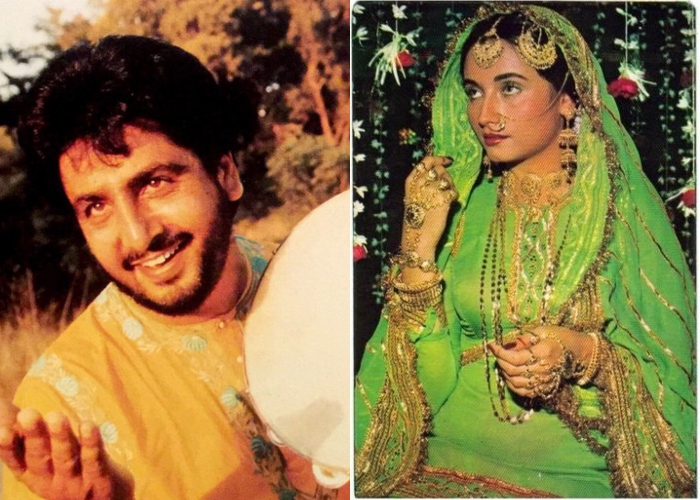 4. Heer Ranjha: Anil Deepak, the producer of Gurdas Maan's film Ki Banoo Duniya Da had started the film Heer Ranjha with Gurdas Maan and Salma Agha in late 80s. But it was soon shelved. After two decades Anil Deepak joined in as the producer of Director Kshitij Chaudhary's film Heer Ranjha starring Harbhajan Maan and Neeru Bajwa.
5. Mere Geet: Singer Surinder Shinda was going to produce a film with Gurdas Maan in the late 80s. An NRI girl Sangeeta was to be launched in the film. It was shelved soon after its small announcement.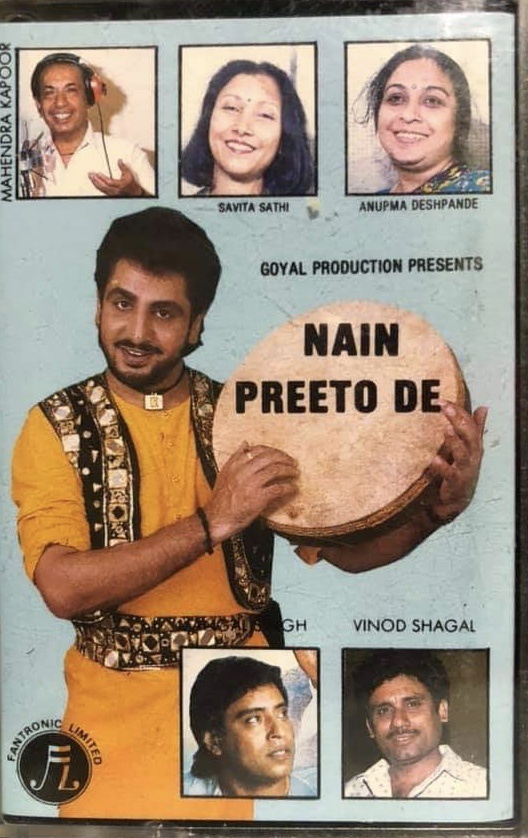 6. Nain Preeto De: The only thing we know about this shelved film from the 90s is that its music was already out. But the film could not get complete or remained in cans. Though in the mid-90s another Nain Preeto De starring Ravinder Maan, Pargat Bhagu, Bhagwant Maan & Yograj Singh had released, chances are that it was by the same team which was making the film with Gurdas Maan.
7. Shahadat: Actress, Producer & Director Priti Sapru was planning to make a bilingual (Punjabi-Hindi) film Shahadat with Gurdas Maan & Pooja Batra in the late 90s, but it was shelved when co-producers of the film backed out.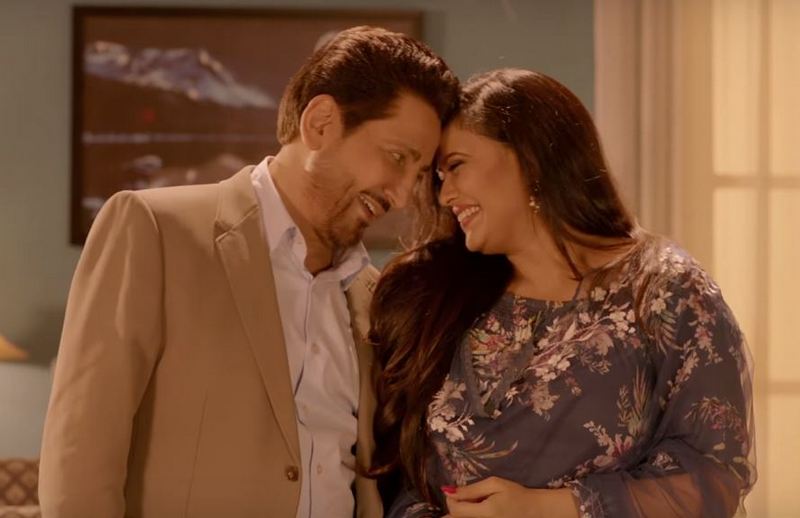 8. Truck Driver: After Apni Boli Apna Des, Director Ravinder Peepat was to direct a film titled Truck Driver with Gurdas Maan. It was rumoured that Peepat was going to repeat Shweta Tiwari for the female lead after Apni Boli Apna Des. But the film could not go beyond the initial plan. Kanad Kashyap, who was going to produce Truck Driver, went on to produce another film Welcome to Punjab with Apni Boli Apna Des team Ravinder Peepat & Sarbjit Cheema. Welcome to Punjab is completed, but lying in the cans for nearly a decade.

9. Neeru Bajwa Production: In the year 2013, with much fanfare, Neeru Bajwa started Fresh Air Productions under which she had announced an untitled film with Gurdas Maan, Diljit Dosanjh, and herself. But the film not only got shelved, but even Fresh Air Productions vanished in thin air. She ventured in to film production with a new company Neeru Bajwa Entertainment later on. Though Gurdas Maan could not work in her production house but she got to do Gurdas Maan's Sai Production film Dil Vil Pyar Vyar.
Also Read: Bollywood Stars Who Had Featured In Punjabi Music Videos Before Becoming Famous!
10. Punjabiye Zubaane: There was buzz that Punjabiye Zubaane will be made under Sai Productions. Manjit Maan was going to direct the film. But Dil Vil Pyar Vyar was announced around the same time, and Punjabiye Zubaane was put on the back burner.
Other film projects

Mitro Mitro: Right before Dil Vil Pyar Vyar had started there was speculation about Gurdas Maan doing a film called Mitro Mitro with Jimmy Shergill and Neeru Bajwa. It seems it was a rumour only with no announcement made by any name associated with the film. But many of Maan fans had created FB page & posts about the film.
Besides these films, Gurdas Maan was to do a Hindi Film Chot with Renu Arya, Kiran Kumar, etc in the 90s. Late Manoj Punj was supposed to direct Sukhmani for Maan's home production, but Manjit Maan directed that film after his demise. Manoj Punj was to do direct another film for Gurdas Maan's Sai Productions too.
Are you aware of any other films of Gurdas Maan that couldn't see the light of day?
Let us know in the comments section.
---