Labh Janjua, the legendary singer who left us five years ago, is still remembered for his truthful personality. He was a part of that rare tribe that never minds speaking its heart out without giving a damn about the consequences. That's why even today no one has succeeded in filling his vacant shoes.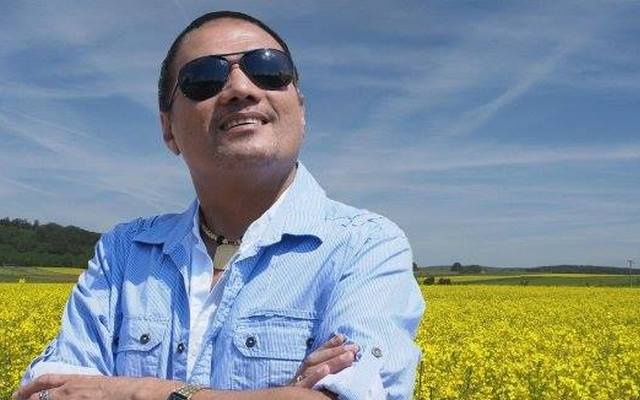 The Bhangra and Pop king left all of us in the early hours of October 22, 2015, when he suffered a medical complication. Even today, if any young mind in a remote village of Punjab thinks of making it big in Bollywood, the name of Labh Janjua definitely keeps on inspiring him deep down his heart. This is so because his entire journey from a small village of Khanna district to the glamour world of Mumbai gave wings to the dreams of countless eyes.
In his almost 3 decade-long career, he graced around 150 Bollywood movies with his authentic bhangra renditions. His super hit tracks like "Jatt Di Nazar Buri," "Goli Jatt Ne Kacheri Ch Chaloni," "Soni De Nakhre Sone Lagde", "Mundian To Bach Ke", and the most heard recent song 'London Thumakda', can be heard on dance floors even today after decades.
Humongous tributes poured in when this legend departed from this world. Many renditions of his songs were presented to pay tribute to him. In the noise of condolences and tributes, an important advice of his got weighed down.
In his last interview the legend expressed his concern about the depiction of Jatts in Punjabi songs. Since most of the Punjabi songs nowadays present Jatts as an aggressive figure who likes to indulge in clashes, it is giving out a wrong perception to the outer world.
Also Read: Why Did Meet Majri Use Violence Against His Wife? Daughter Jay Caurr Responds
Therefore, he suggested that the industry needs to remain close to reality and practicality. However, he also left a message that the Punjabi industry should focus more on creating positive songs that can motivate even a person who is lying wrecked somewhere in the dark because Punjab in today's time needs positivity more than anything else.
Well indeed! If we as Punjabis make it happen then surely this will be a true tribute to this departed legend.
---