Punjabi singer Anmol Gagan Maan has joined the AAP party today and the announcement was made public during a press conference in Chandigarh. The singer spoke her mind and said that she intends to stand for the betterment of state in the forthcoming days. Gagan was inducted into the party by AAP's state unit president Bhagwant Mann in the presence of the leader of opposition Harpal Singh Cheema and Punjab affairs in-charge Jarnail Singh.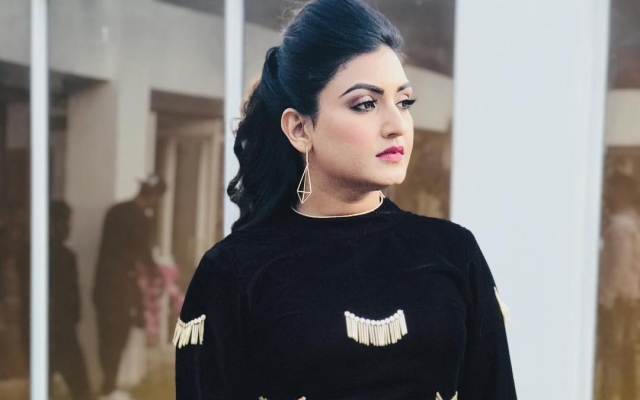 Sharing her elation on social media over this new development, Gagan quoted, "It gives immense pleasure to my soul that today i become the part of that party for which Respected Leader Arvind Kejriwal ji is working with full zeal and passion for the humanity and Humanitarian Grounds in Delhi & India . We all will put best efforts under his guidance and leadership to bring the new changes in Punjab . I am very thankful to Bhagwant Maan Bai ji and Jarnail bhaji who appreciate and trust me to bring me in the Party , Aman arora ji who bring enthusiasm and Positivity in me to come in front . Whole leadership LOP Harpal Cheema ji , Baldeb Master ji , Meet Hayer ji , Iqbal Singh ji , Satveer Singh Walia Ji , Gurpreet Singh Bhuchar ji , Garry Warring ji and every single worker for welcoming me open handedly . Special thanks to All media Channels and Newspaper to support my step with positivity . My all loving supporters who shows their happiness and My family . Anmol Gagan Maan."
Besides her, former Shiromani Akali Dal leader Ajay Singh Libra and former treasurer of Revolutionary Marxist Party of India Lal Chand Kataruchak joined the AAP.
Also Read: A Fan Moment That Still Haunts Punjabi Singer Anmol Gagan Maan!
"The induction of persons with clean image will boost the morale of those waging a battle against Amarinder and Badals. More eminent personalities will join the party in the coming days," the AAP state president said.
---