Actress-model Divya Chouksey passed away on Sunday 12 July, after losing her battle with cancer. A few hours before her death, she posted a heart breaking update on her Insta handle. Considering this her last message, she wrote that she's on her death bed.
Her message read as "Words cannot suffice what I want to convey, the more the less, since it's been months am absconded & bombarded with Plethora of messages, it's time I tell you guys, I'm on my deathbed. S**t happens, I'm strong AF. Be there another life of nonsuffering. No questions, please. Only god knows how much you mean to me."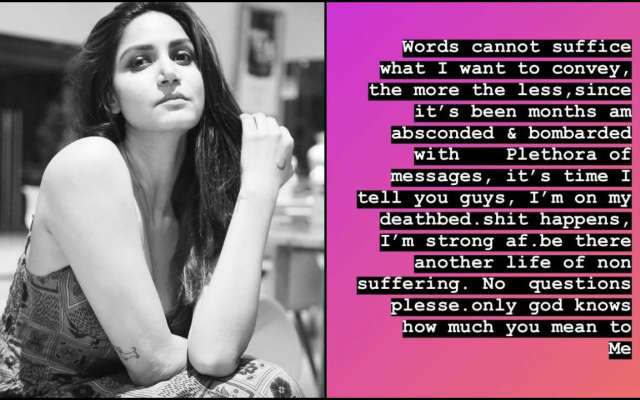 Divya's cousin Soumya Amish Verma broke the news on social media by posting, "श्रधान्जली कुमारी दिव्या चौकसे| मुझे बड़े दुख के साथ ये बताना पड़ रहा है की मेरी cousin divya Chouksey का cancer की बजह से बहुत छोटी सी उम्र मे आज निधन हो गया है London से acting का course किया था वो एक बहुत अच्छी model भी थी, उन्होने कई सारी फिल्मो मे काम किया और serials मे भी काम किया , singing मे भी उन्होने अपना नाम कमाया । और आज वो हमें यू छोड़ कर चली गायी। ईश्वर उन की आत्मा को शन्ति दे। R I P"
Also Read: Yaaran Da Katchup Actor Ranjan Sehgal Passes Away At The Age Of 36
Divya had done a Bollywood film titled Hai Apna Dil To Awara in the year 2016 and had also featured in a song Patiyaale Di Queen.
---