Megastar Amitabh Bachchan, 77, and son, Abhishek have tested positive for COVID-19 and have been shifted to Nanavati Hospital in Mumbai. The superstars took to Twitter to inform everyone about the same and asked everyone who came in contact with him in the last 10 days to get tested. Amitabh's tweet reads, "I have tested COVID positive, shifted to hospital, the hospital is informing authorities. Family and staff undergone tests, results awaited," he said in a tweet. "All that have been in close proximity to me in the last 10 days are requested to please get themselves tested!" Junior Bachan also confirmed the same via a tweet.

In May, senior Bachchan was criticized for shooting Kaun Banega Crorepati promos for the upcoming season. However, he had penned a blog and had dismissed the naysayers asking them to keep their opinions to themselves as all necessary precautions were taken during the shoot. "So yes I worked .. got a problem with that .. keep it to yourself then .. damned if you pour it out here in this locked-in condition .. sufficient precaution as much that could be taken was taken .. and what had been scheduled for 2 days, was completed in one day .. starting 6pm .. ending a short while NOW !!" wrote Amitabh in his blog in May.
In March, Amitabh had written a poem on the whole situation, asking everyone to follow safety measures. Amitabh wrote, "Concerned about the COVID 19 .. just doodled some lines .. in verse .. please stay safe ," as he shared the video. In the video, he is heard saying, "Bahutere ilaaj batawein jan manas sab, kekar sunein, kekar naahi kaun bataye e sab? Keyo kahis kalaunji piso, keyo anwla ras, keyo kahas ghar ma baitho hilo na tas se mas. Eer kahin au beer kaheen ki aisa kuch bhi karona bin sabun se haath dhoi ke kehu ke bhaiya chuo na. Hum kaha chalo hum bhi kar det hain jaisan bolein sab aawaye deo carona farona thengua dekhaub tab. (People are suggesting so many cures and treatments, whom should we listen to? One suggests we should use kalonji while another suggests we should stay at home. Many suggest one should not touch anyone without washing hands with soap and water. I thought I must also do as everyone suggests.)."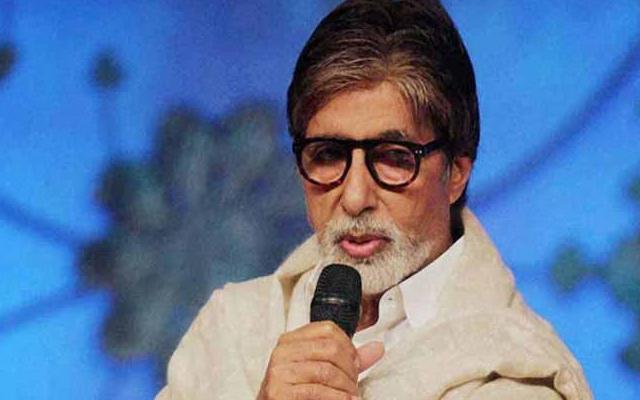 Earlier, during the Janata Curfew announcement by Prime Minister Narendra Modi on last Sunday, Amitabh Bachchan had tweeted an opinion that vibrations from clapping, blowing conch shells would reduce or destroy coronavirus potency as it was 'amavasya', the darkest day of the month, leading to a lot of criticism from social media users. Yet another post of his in March which talked about the virus surviving on human excreta was dismissed by the Health Ministry.
Also Read: Yaaran Da Katchup Actor Ranjan Sehgal Passes Away At The Age Of 36
Amitabh Bachchan's upcoming movies include Chehre, Brahmastra, and Jhund. He was last seen in Shoojit Sircar's comedy-drama Gulabo Sitabo alongside Ayushmann Khurrana. While the film was initially scheduled for release in theatres, it premiered on Amazon Prime Video due to the coronavirus-induced lockdown. Bachchan will also return to host the 12th season of Kaun Banega Crorepati -- the show's auditions concluded in May.
---