Punjabi actress Sameksha Singh, who became a popular TV and web series face, has finally tied the knot with her beau Shael Oswal. The couple reportedly tied the nuptial knot in Singapore on July 3, 2020.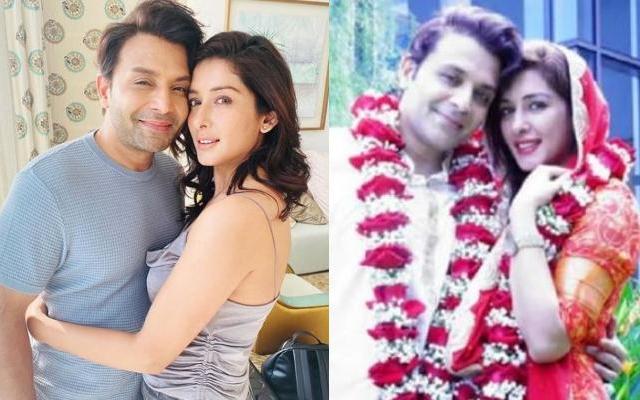 Sameksha's last Punjabi film was Vaapsi, starring Harish Verma, and in Hindi, she did Pranaam. She will also be seen in Babbu Maan starrer Sucha Soorma which is yet to hit the big screens. Shael, best known for his song 'Sohniye Heeriye' was also in news for his family business issues. This is the second marriage for both Shael and Sameksha who have given a second chance to their life after facing marital troubles with their earlier partners. While Sameksha has a 10-year-old son, Amyebir, Shael is the father of two kids, Sohanna aged 17 and Shivam aged 16.
The couple started dating during a shoot of Shael's song which featured Sameksha and since then, they had been together, posting some mushy pics on social media too. Though their relationship was pretty public but none of them had given a thought to marriage and that too amidst lockdown!
In an interview, Sameksha has revealed that she wishes to stay away from the entertainment industry. The couple had exchanged the rings and the wedding happened at a local gurudwara sahib in Singapore. The families attended the wedding virtually. Why they chose July 3 as their wedding date is reportedly, because the date is auspicious for them as it's her hubby, Shael's father, Abhey Kumar Oswal's birth date.
Also Read: Psst: Have You Also Heard The Rumours About Sonam Bajwa's Secret Marriage?
If sources are to believe, Sameksha plans to revive the production house of her father-in-law in Singapore through which she wants to try her hand in direction, production, and scripting.
The lady calls Shael a blessing!
Well, here's wishing a blessed marriage to this couple.
---