For some reason, our society has made talking about harassment and sexual assault a taboo. More than the perpetrator, we shame the survivor who comes out with his or her story. Rather than asking the accused to prove his or her innocence, the skeptical public does the reverse and asks the complainant to prove the allegations or be labeled as someone trying to defame the one against whom the allegations are leveled.
This was evident in the recent case where multiple women came out to speak against Punjabi music video director Sukh Sanghera. While it is definitely not right to believe an allegation as it is, one does need to wonder why around three dozen women have spoken up against the Canada based man. Fans and skeptics who do not know Sanghera personally have also asked for proof, asking survivors and platforms voicing their complaints to stay silent without the same.
Sanghera has faced allegations ranging from casting couch, giving a sexually transmitted disease (STD) to a girl, and even having a sexual relationship with a minor girl, which amounts to rape if the girl pursues the case legally in India. Now, there are allegations that the singer is threatening the complainants to back out of their statements and hold their silence.
Don't shoot the messenger: Platforms under fire
It is important to talk about the platform that has given a voice to all the survivors related to this case. An Instagram page "thekaurmovement" has to date shared stories of 164 survivors of sexual assault, incest, infidelity, domestic violence, and other related issues.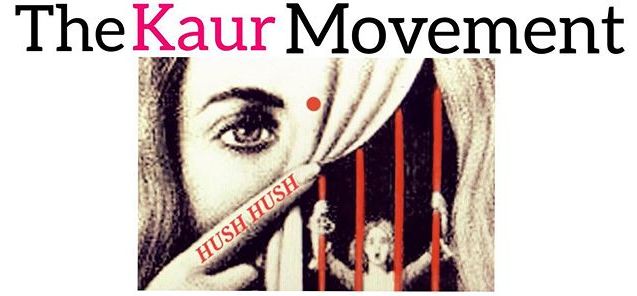 Run by an NRI based in Canada, the page came into limelight when singer Arsh Benipal was accused of cheating girls with his stardom. It gained even more popularity when singer Dilpreet Dhillon's wife shared her story of being physically assaulted by the singer who was allegedly involved in extra marital affairs. Aamber Dhaliwal herself was not spared by social media users who supported Dhillon.
However, the page and its owner faced allegations of lying and "ruining someone else's marital life for gaining fame and Instagram followers". This, even though Aamber herself shared her story and thanked "thekaurmovement" for standing with her.
Not just this, many tried to shame the page owner by making comments related to her personal life. This is exactly the problem with us, we try and decimate the other person personally. An example are the fans, who appreciate the work of someone like Dhillon and thus refuse to believe that he could indulge in any such act.
Next are those who know the perpetrator personally and try to compare their own equation. A model came in support of Dhillon saying that the singer never treated her like that and was like a brother to her. Saying that she knew Aamber personally, she tried to normalise the issue saying that it is their personal matter and the likes of "thekaurmovement" should stay out of it.
The list does not end here. Then come those who question the complainant's timing. There were multiple girls who came out later in Dhillon's case talking about the singer having cheated on them before his marriage. These skeptics do not consider that because of the existing taboos and shame, the girls needed a platform that keeps their identity secret.
While Aamber may have started a movement that has the potential to open a Pandora's box of Pollywood, the movement may never reach its full potential because of such a mentality. Numerous singers and actresses like Jasmine Sandlas and Wamiqa Gabbi have hinted about this culture in the Punjabi industry but did not make it clear.
Also Read: #MeTooPunjab: 2 More Models Open Up Against Sukh Sanghera For Alleged Harassment
Here's hoping we as a society remain sensitive and not take sides. The fact that complainants have to keep their identity a secret is proof of the mindset that has been spoken of in this article. The above statement is for all those who would wish to shoot this messenger.
---