Rupan Bal's adorable photograph with his wife Jasmine Bhangoo Bal on social media platforms has pleased his fans who have showered their love on the couple on Instagram and Facebook.
Captioned 'Behind every successful man there is a powerful woman. This is my beautiful power', this is the first photograph that Rupanjit Singh Bal shared after getting married in December 2019.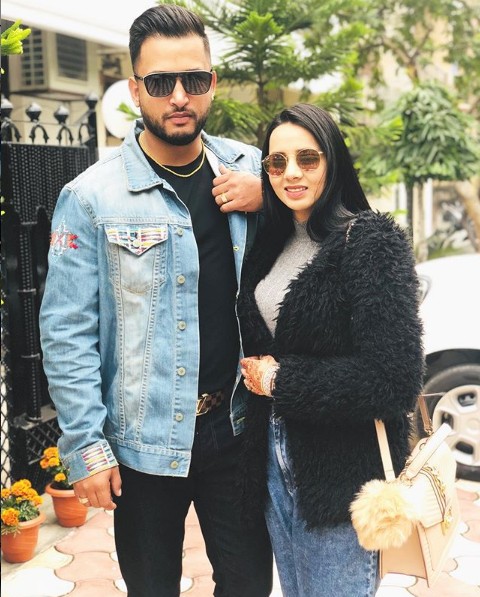 The photograph of the newly married couple posing together in swag has made the fans of Punjabi music happy as not so good news regarding a Punjabi singer having a quarrelsome relationship with his wife was publicized on social media a few days ago.
The angry Punjabi 'bebe' Rupan Bal, the Youtube sensation, the comedian who has made Punjabis laugh all across the globe with his acting skills on the Youtube channel JusReign, is now a well known Punjabi Video and Film Director who has been associated with the films like Haani (2013), 22G Tussi Ghaint Ho (2015) and The Last King (2016) as an actor and co-producer.
Punjabi music videos like HINT, SHEIKH, DON'T LOOK, NO NEED are amongst a few in the list of many music videos directed by Rupan Bal which have hit above 25 Million views.
Having more than eighty-four thousand subscribers on his Youtube channel, this Punjabi boy born in Amritsar and brought up in Canada has been winning hearts of all, not only with his professional success but with his humanitarian endeavours too. Not many know that it was because of him that an international student studying at the University of Ottawa, who was suffering from an acute medical ailment, could be sent back to India for his treatment.
Also Read: Contrary To Their Viral Videos, These Are The Actual Jobs Of Sammy and Naz!
Using his Twitter account and other social media handles, Rupan Bal appealed to the public to help send Saneer Gera who was stranded alone in Canada, to reach back India amidst the Corona Pandemic due to which International travel is difficult these days.
Along with good musical videos, acts of brotherhood and good vibes like these can cheer us all in the present tough times where everyone is surrounded by some or other stress.
---