Gunah, a new Punjabi film has been announced by Tarnvir Jagpal on his social media handles. After Yes I Am Student, this will be Tarnvir's second film with Sidhu Moosewala.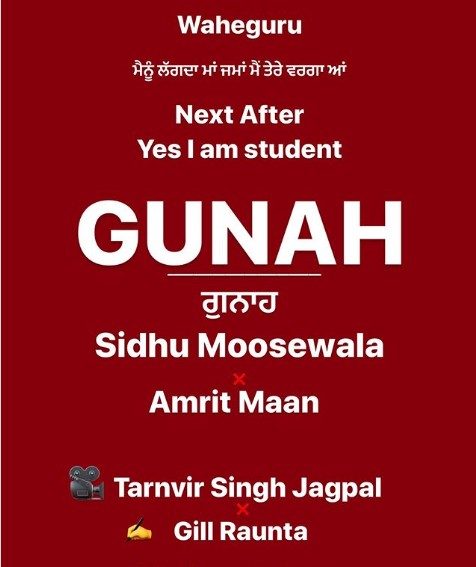 Evident from the poster, Gunah stars Sidhu Moosewala and Amrit Maan in lead roles. It will be directed by Tarnvir Singh and is written by Gill Raunta. The film will release in 2021 but no release date has been announced for now.
Also Read: Sidhu Moosewala Interview : "The Response To My Leaked Track Proved To Be A Big Motivation!"
The announcement has come in at a time when the collaboration between Moosewala and Amrit Maan has already given cold feet to many. Titled Bambiha Bole, this one seems to be a sure shot banger.
Stay tuned for more updates!
---