Ammy Virk has shared the poster of his next film titled Hukma on his birthday. The poster, designed by Sharan Art, shows Ammy riding a horse, dressed in a dacoit like attire. His look even reminds us of Jatt Jeona Morh!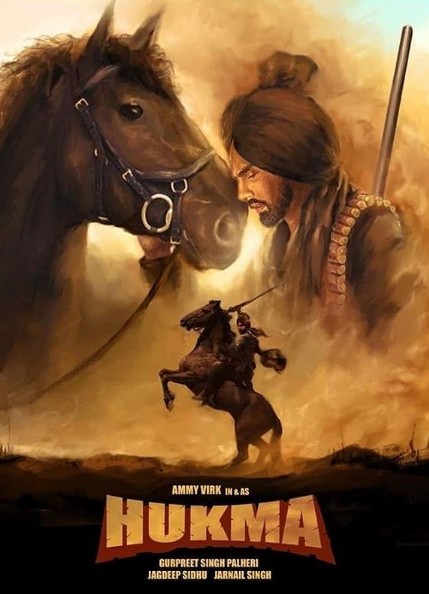 The poster reveals that the titular character will be played by Ammy Virk who will be called Hukma in the movie. The story of the film is by Gurpreet Singh Palheri and the film will be directed by Jagdeep Sidhu.
Also Read: Shehnaaz Gill Was The First Choice For Nikka Zaildar 2, Here's Why She Got Dropped!
Sharing the poster of the film on his social media handle, Ammy quoted: "One more birthday gift from my Yaars @gurpreet_singh_palheri @jagdeepsidhu3 @jarnailsinghofficial Mainu ajj film milgi HUKMA Navi film da poster... Written n directed by Gurpreet singh &Jagdeep sidhu
Poster @imsharanart
Banugi odon jadon lockdown mukuga ...
WAHEGURU BLESS EVRYONE..."
Evidently, the film will go on the floor once the lockdown ends and life goes back to normal. For now, Ammy's film awaiting release are Puaada, and 83.
Nothing more has been revealed by the team as yet but this one does look like an interesting poster.
---