We all know Jimmy Shergill as a chocolate boy hero, a hardworking actor and one of the few non-controversial celebrities, who likes to keep his personal life away from the limelight of media. In fact, Jimmy is one of those few actors who has transformed himself completely in the last two decades.
His transformation becomes even more important when you take a closer look at his journey, a journey which got a boost in 2000 with 'Mohabbatein' after his beginning with the critically acclaimed 1996 release Maachis. 'Mohabbatein' earned a nickname of 'Choco Boy' for Jimmy. The tag of Choco boy remained by Jimmy's side for the next 4-5 years as movies like 'Dil Hai Tumhara,' 'Dil Vil Pyar Vyar', 'Mere Yaar Ki Shaadi Hai', and 'Jahan Tum Le Chalo' further cemented this tag.
In 2005, the Punjabi industry was honored to have an actor like Jimmy step in and ever since we all have been overwhelmed by this actors' genuine personality and perfection. His debut film was Yaara Naal Baharan.
Although later on, he shattered the image of 'Choco Boy' with cult roles like Aniruddha of 'Haasil', Arif of 'A Wednesday', and Harry of ' Tom, Dick and Harry'. But this journey of 22 years has not only changed the onscreen image of this actor but also a few of his habits. One such habit was his hobby of car racing. Well, not the one which is played in video games, but the real one.
Yes, Jimmy Shergill once used to be a car racer during his college days and then he even wanted to be a professional car racer. But he had to let go of his dreams as his parents were completely against this idea.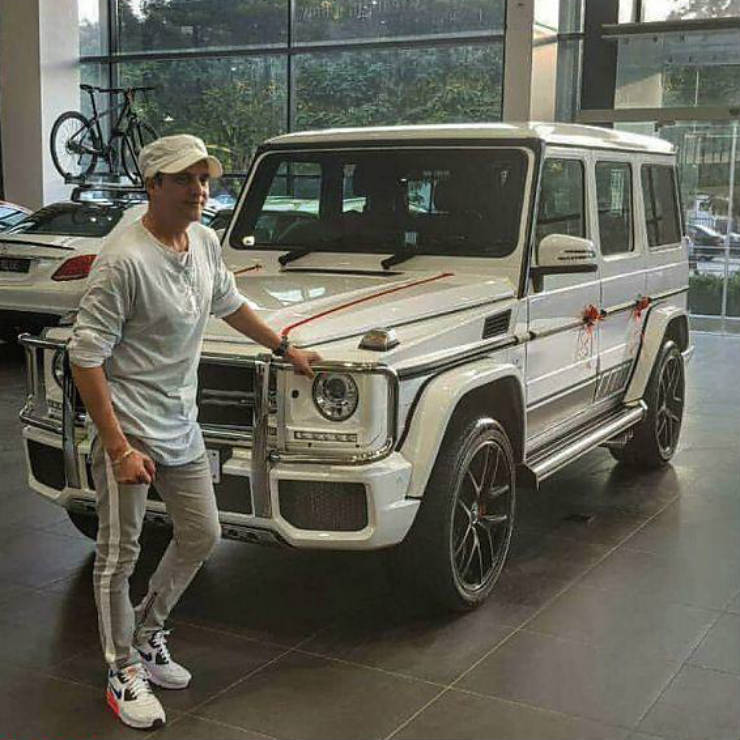 And more than anyone else, his mother was more against this idea as the sport is quite risky in terms of its nature. So finally Jimmy had to bow down to his parents' wishes and had to bid goodbye to his dearest sport against his own wishes.
Also Read: Not Many Know Of Jimmy Sheirgill's Horrifying Injury That Changed Him Forever!
After bidding goodbye to car racing, he came to Delhi for his further studies and started looking for admission in MBA. But another twist came into play when his brother persuaded him to head to Mumbai and you know the rest of the story as to how this decision changed his life forever!
---