Jagdeep Sidhu's Guddiyan Patole successfully won the heart of the audiences. It managed to create history for being the first ever female-oriented film to gather such a huge opening collection. Woven around the bond between a grandmother and her granddaughters, Guddiyan Patole garnered positive reviews from both audiences as well as the film critics.
But do you know who inspired Jagdeep Sidhu to write about such a story between young and old siblings??
You won't believe it but it is Punjabi singer Jasmine Sandlas, her sister Rosleen Sandlas and their grandmother Piar Kaur. The trio inspired Jagdeep to write a story around such a beautiful relationship. Sonam's firebrand character was heavily inspired by Jasmine's persona.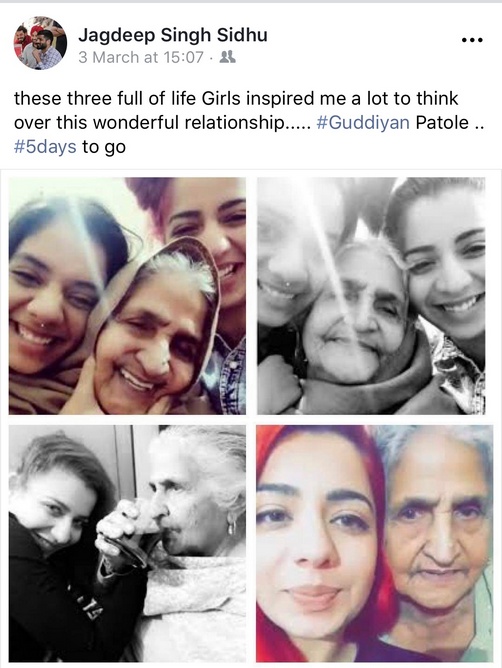 Isn't it great that our writers are taking inspiration from real-life characters and creating stories around them?
Also Read: Do You Know About Punjabi Singer Sunanda Sharma's 'Secret' Dream?
Such real-life characters also click more with audiences, than filmy characters born out from cinematic liberties. Besides that, it's also good to see that Jagdeep is not following any set formula (as most of the writers are pressurized to write on certain topics) and is able to create new concepts from the real world. In fact, his Qismat was also inspired by a real-life love story and Harjeeta was also based on a real-life character.
---