Standing to its motto catch them young and watch them grow, Indian Model Group Venture organized Semi-Finale of Mr. and Miss North India Glamour 2019, in Zirakpur. First time ever more than 260 models were part of Semi-finale of this admired title. Youth icon Prince Narula, Yuvika Chaudhary and Nitish Rajput mentor of the show were present with dashing Karan Kundra in the semi-finale of the show which took place in Zirakpur.
While addressing the media Sunny Verma, MD, IMG Venture said, "Mr. and Miss North India Glamour 2019 is not only a concept to start fashion shows in the city, it is the concept of connecting fresh talent with top designers and mentors of the Industry. Generally, newcomers have to face big problems to work with big names. But IMG Venture took the initiative to terminate this gap.
This time we are doing a semi-finale with more than 260 models which is one of the highest numbers in modeling in the region. Mr. and Miss North India Glamour is an opportunity for young and talented models to experience the electric energy of a major runway production. Through such kind of shows, we generate more opportunities and platform for the people not only from Tricity but from the entire nation. Fashion shows are a great source of knowledge for improving one's fashion sense.
Also Read: Deepak Kalal Makes His Punjabi Music Debut With Sukhbir Gill's 'Next Level'
Verma also said I would like to thank Youth Icon Karan Kundra, Prince Narula and Yuvika Chaudhary for making this show one of the best shows in the region. I hope this show will give a big platform to our participants and help them to develop their professional skills and strong positioning in the world of fashion.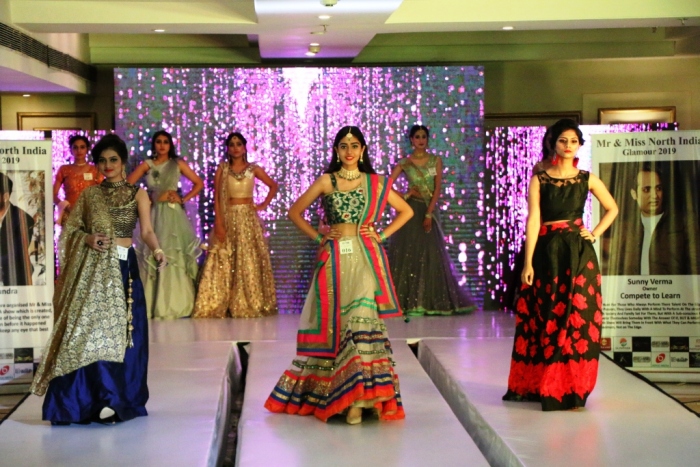 Present on the occasion, Karan Kundra - Actor & Model said, "I am loving the vibe of the contestants who performed so good at such a small age, it took a long time for us to become what we are today. The young generation is totally extraordinary and I would like to wish all of them good luck for their glorifying future."
Present on the occasion Prince Narula- Actor & Model said, "Lovely experience to see all the contestants performing and I would only say that no matter who will be the winner, I would like to wish every contestant all the best for their future ahead."
---