After the first look of Kesari was revealed, there was a lot of enthusiasm in the audiences an since then they've been waiting for this film desperately.
Directed by our very own Punjabi director Anurag Singh and having Akshay Kumar and Parineeti Chopra in titular roles, this movie is undoubtedly a grand project.
But here is a sad and shocking news coming from the sets of Kesari. The shooting of the movie has been going on in full swing but a major fire broke out on the sets recently. The news broke today evening that a massive fire has gutted down the whole set where the shooting was currently taking place. The team was shooting the final climax of the movie when the incident took place.
Fortunately, nobody was hurt in the mishap. Sources reveal that the actors and other crew members of team are perfectly fine, there are no casualties at all. The whole incident took place when the team had to shoot a sequence which involved fire crackers. Probably, this is suspected as the reason for the fire breakout on the sets. The set, which was erected in the Pimpode region of Satara caught fire, apparently due to some kind of a blast. According to Maharashtra Times, there were five firefighter vehicles that reached the spot to douse the fire, but it got totally destroyed and is now in ashes.
Akshay Kumar had been shooting the same day, he had finished his scenes for the day and had already left the sets when the incident took place. Though speculations about him getting injured are in the air, but they are false as he left the sets before the blast happened. The set was a grand one as the movie is about the famous Battle of Saragarhi. There are still 10 days of shoot left but now the whole set has been reduced to ashes. The producers will have to set up the enormous set again for the rest of the shoot as the climax of the movie is still left.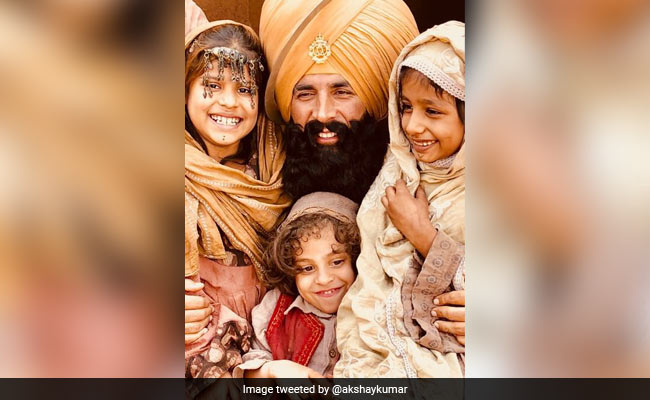 Kesari is a period movie which is set in the bygone era. It talks about the famous Battle of Saragarhi. It is produced by Dharma Production (Karan Johar) and has been planned for release on 22nd March 2019, that is Holi next year.
---