Bollywood is full of Punjabis today, from Dharmendra as one of the finest to Diljit Dosanjh, one of the most famous, Bollywood can't help but invest in Punjabis, thanks to their charm and global fan following.
The thing that made Diljit stand out amidst the generic crowd was his adamance to wear a turban, no matter what. He did not compromise his turban for getting roles in the industry. Trust us, if it was for any one else, the turban would have long gone but Dosanjh stood tall and made sure he is heard.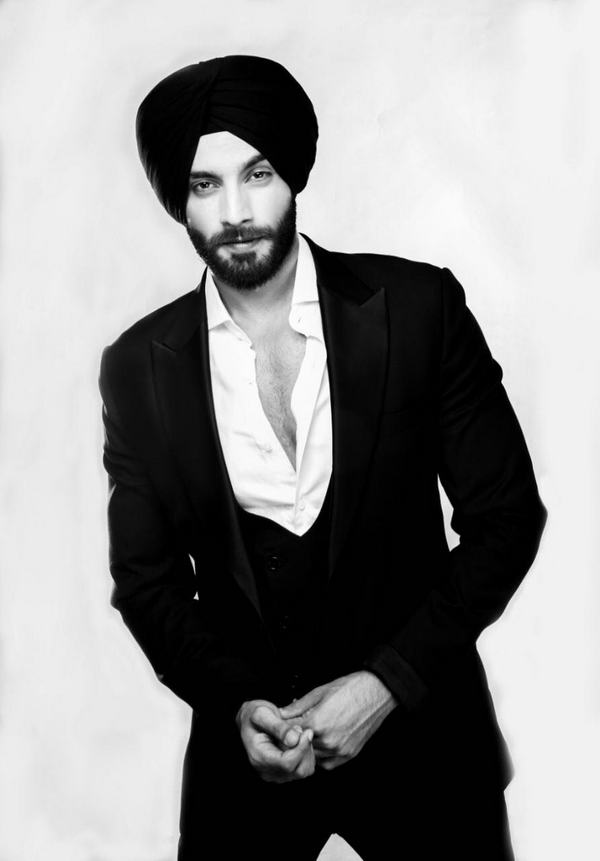 Another hottie who has entered the glamour world with his turban very much intact is Shehzad Deol. Even he has a strong mind and says that there is no way he'll compromise his turban for anything that comes his way.
Kudos!
Hailing from Delhi, Shehzad is the Sardarji rocking the fashion series - Top Model India, a show to find the most deserving candidate for the glamour world, currently running on Colors Infinity channel.
The first three episodes have already been aired and Shehzad is getting enough love from the audience. He grabbed quite a few eyeballs too and it seems that in the coming days, this turbanned striker will garner a lot of attention.
Here is an exclusive interview with Shehzad Deol where we asked him about his entry into Top Model India and his journey from being an assistant director in Pollywood to posing for the topmost shutterbugs. There's lots more, keep reading:
Shehzad, what made you enter the Punjabi film industry?
All this happened when I watched my first Punjabi movie while I was flying back from Nottingham to India. I saw a dynamic change in the grandeur of Punjabi movies. It impressed me and that was the moment when the first thought of trying my hands in the industry struck me. On my arrival to India, I watched Navaniat's 'Mel Karade Rabba' and loved it to the core. Towards the end, when I was about to stand up for exit, someone stopped me and said "Apna bai aun wala hai'. What next..suddenly I see Diljit Dosanjh on the screen and the crowd starts hooting with full power. It was then when I realized that a turbannator can do a lot..I mean just see what he does to the Punjabi audience. Bus fer ki si..I made up my mind...I had to enter this industry.
Why didn't you work as an actor at the first place? Why choose to be behind the camera and assist?
I always wanted to be an actor in the industry but not for any or every role coming my way. I aspired to make a lavish entry and even today, that is exaclty what I want. I met Navaniat Singh and Dheeraj Rattan when I was an entrante and making contacts. This duo made me understand that a hands on experience on the sets of a movie will be more beneficial for me as I would learn stuff that majority of film schools don't teach.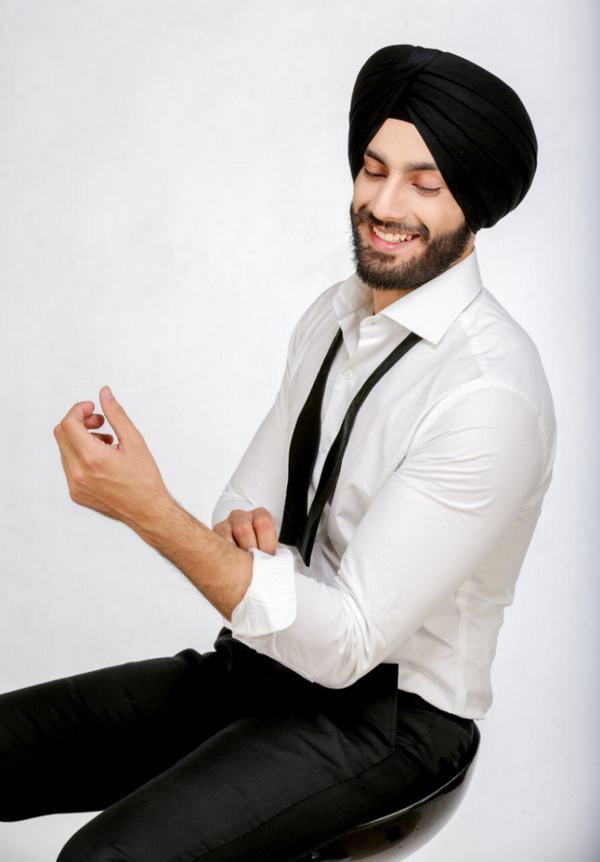 At that time, Navaniat was working on Jimmy Sheirgill starrer Shareek and both these learned men pursued me to work as an assistant director. It was indeed a learning experience. Post that, Jindua was my next as an assistant director. Jindua was more of learning for me than Shareek. I was on the sets from the very first day and till the premiere, I witnessed almost everything. I learnt about the hindrances that occur at the last minute and the ways to tackle such situations. Even today, I stand adamant on wanting to be a hero but only if the script that comes my way is apt. While I was waiting, Top Model India happened.
How did you bag Top Model India?
I stay in Mumbai and all this happned while I was training at the gym. Suddenly, one of their crew members spotted me and approached me with the offer. I wasn't really sure about it but I mentioned to him clearly that if I do it I would be doing it with the turban. He assured me that nowhere in the show will I face any situation that would pose as a disrespect for my turban. He organized a meeting and things kept flowing smoothly. But after my interview with them, I was dilemmatic. It was then when I reached out for advice from wise minds - Jimmy sir and Sargun Mehta. They both pursued me for doing the show. They made me understand that it is a big opportunity knocking at my door.
Who all are there in your family? Are they supportive enough?
Oh , yes. I have a very small family...my parents and me. They have been very supportive at each step of my life. After completing my studies from the U.K I came back and they encouraged me to follow my dreams. I have a degree from the London School of Economics, but my parents never pushed me towards a direction I didn't want to follow.
My mother is a doctor and father is a civil engineer and he does have contacts with producers and financers in Mumbai. He knew about showbiz but never promoted me in any way. He has always encouraged me to work on my own and sculpt my future myself.
Which all Punjabi projects have you been a part of, till date?
I have worked in two Punjabi films titled "Jindua" and "Shareek" as a full time assistant director. I have also been a part of Jasmine Sandlas' song 'Punjabi mutiyaar' .
You have your turban intact..didn't you feel that you would be getting lesser roles because of this?
Oh! I am ready to get fewer roles, but I am in no mood to compromise my turban. Also, looking at the optimistic side, I know that when I enter the industry there would be roles written especially for me, according to my personality and looks. In that case, I won't be replaceable, which is a great thing. I would be having a position for myself in the industry.
It's been almost four years that you have been associated with the Punjabi film industry, what is taking you so long to debut as an actor?
The Punjabi film industry suffers from the problem of not taking risks. They want to play it safe by having actors who already have a fan base. That is why they have been counting on singers every now and then. Any singer with whatever kind of songs, will have some producer who would be ready to launch him but they will certainly not invest in a new comer, even though he is a professional actor and has learnt from renowned theater workshops and eminent personalities. It is a singer oriented industry and this is not a hidden fact.
Where have you learnt acting from?
I have taken personal workshops from eminent theatre artists and have also attended Kishore Namit Kapoor's acting school. I have been training under choreographer Aadil personally, to brush up my skills.
What are your expectations from Top Model India? Will it fetch you more work?
I simply have no idea about the work aspect, but one thing which I can assure is that this show would make me and my turban famous all over. Not many consider their turban as their crown but I do and I hold extreme pride in it. So, after the show, I am sure to have a fanbase and then, probably Punjabi producers would be ready to invest in me.
What next after the show?
I am in no hurry.
I am taking things pretty slowly. First I wish to give my 100 percent for the show and then see what next. I don't want to take decisions in haste and regret about them later.
Why are you focusing on Pollywood and not Bollywood?
Punjabi film industry seems to have a magnetic effect. I don't know, it pulls me towards itself. I am a Punjabi and hope that Punjabis world over accept me with all heart. Once I have my strong base in Punjab, people from Bollywood, who like my work, can cast me and I shall be happy to work there.
We are excited to see this turbannator in Top Model India and it, probably, is the first time that a turbanned guy is modelling in a National model hunt. We hope he gets noticed and his hard work pays off. Having said that, we also wish that the Punjabi industry, which is more of a singer oriented industry, recognizes him.
We wish Shehzad all the best for the show and for his future endeavors.
---