A special hashtag is trending on social media on Honey Singh's birthday and it is -
The king of Rap was away for sometime but with Makhna he made his comeback and that too with a huge bang. Undoubtedly, he was badly missed by his fans and followers but what media must have missed is the amount of gossip that they used to get from this ace music maker. Honey has always been a controversial celebrity, be it his songs, lyrics, rap or even his clashes with others from the industry. Though he is far away from any controversy but let's take a look back at the time when he was making his name shine in the headlines and that too for all the wrong reasons!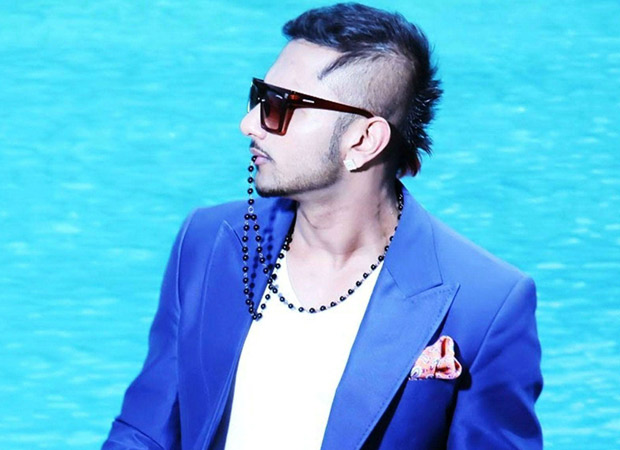 Here are the top five controversies you need to know which involved the desi kalakaar, birthday boy Yo Yo Honey Singh:
The ugly spat with Shahrukh Khan!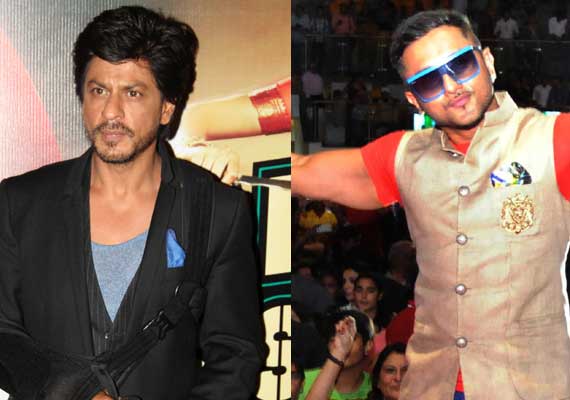 There was a time when no Bollywood movie breathed without a Honey Singh song. Things became bigger when his song Lungi Dance went viral. SRK was impressed and Honey was happy to work for him. Later this duo was seen in a show called RAW and ultimately rumours surfaced that Honey got slapped by King Khan. Suddenly Honey disappeared and till date there has been no clarification about that rumour. Honey's close friend Alfaaz denied any such incident but gal eh hundi aa ke kuch ta hoya tahi gal bni..right?
Honey Singh in Rehab!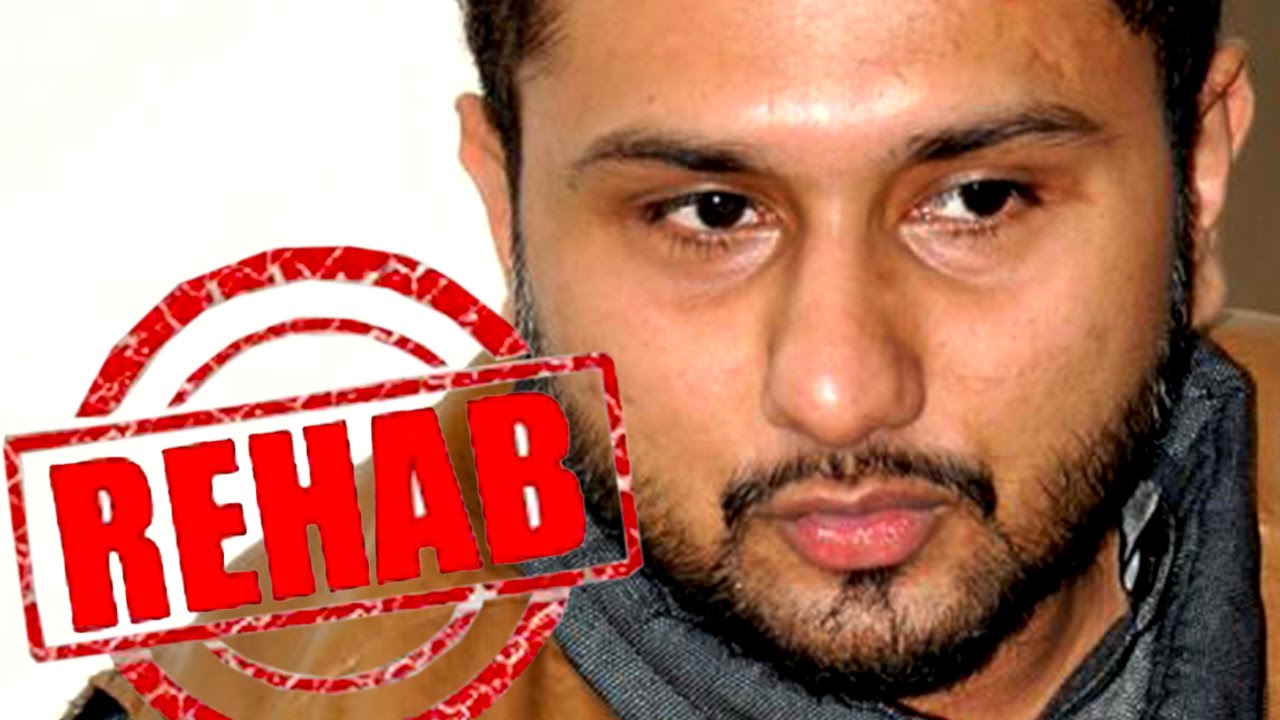 Since Honey was missing for a long time, rumours about him checking into rehab for alleged drug abuse started floating in the media. However, the whole episode became huge when renowned singer of Pollywood Jasbir Jassi gave a statement that shook the nation. "I met Honey at Rehabilitation centre in Chandigarh!" Many said that this was a publicity stunt by Jassi Jasbir but many others confirmed that Honey was actually in a rehabilitation centre. Jassi was asked questions later about his statement but he didn't revert to any query ever.

Honey Singh's controversial songs!
This is one controversy everyone knows about. Not just once but time and again was Honey questioned for the usage of double meaning lyrics and sexist rap in his songs. Be it Lakk 28 or Dope Shope, the way he objectified women was opposed by many NGOs and a lot of people criticized him. But what was big was a song titled 'Choot' . Honey Singh was accused for creating such an obscene and vulgar song and that too featuring Badshah. Although he denied making it and tried to prove through forensic voice analysis that it wasn't his voice, but the fact is that no one believes him even today. The matter went to court and yet another controversy sprung!
Honey and Badshah's physical fight after he termed Badshah a 'Nano' car!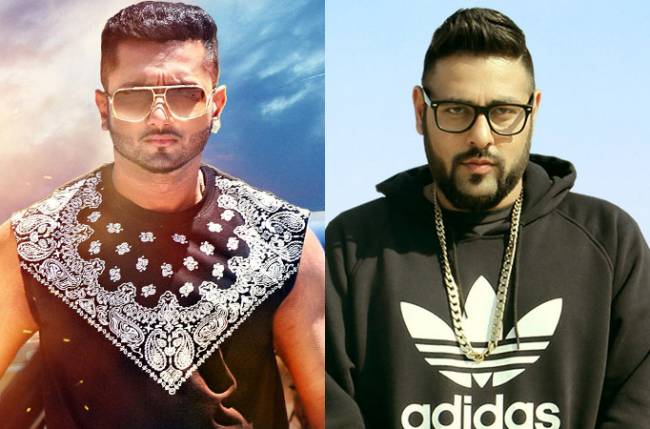 Khol Botal, Chaar Shanivaar and Get Up Jawan are the hit collaborations of Honey and Badshah. But times change and best friends turn foes. Last year, the news appeared that both these rival rappers were engaged in a verbal tiff which soon escalated into a physical brawl at a party in Delhi. And all this happened when Honey Singh compared himself to a Rolls Royce and Badshah to a Nano car. This Nano incident happened at the press conference in Mumbai during the promotion of Honey Singh's film Zorawar. Honey came on camera after months and when media asked him about Badshah replacing him, Honey shut them up by saying that there's no comparison between a Rolls Royce and a Nano car.
Yo Yo Honey Singh and Raftaar spat!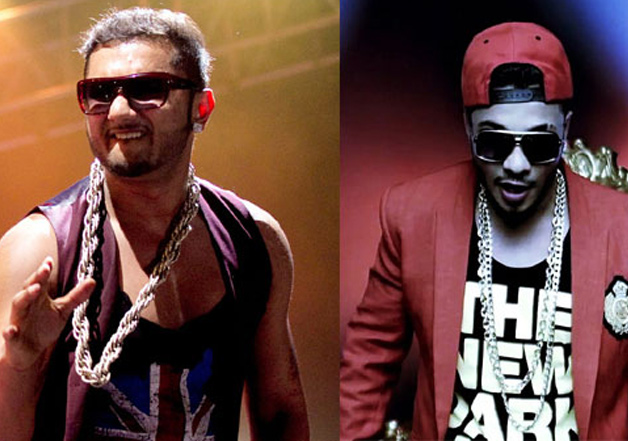 They were best friends once but are not in talking terms anymore. The duo worked together in a rap group 'Mafia Mundeer' .Things between them got ugly presumably because Honey never gave credits to Raftaar and other members of Mafia Mundeer and hogged the limelight himself. Raftaar was so disgusted at Honey that he created a track with Manj Musik named "Swag Mera Desi and gave a little note to Honey saying "Ab yeh karke dekhao". Oops! All this was in news again. Statements flooded from each side.
Well, these controversies simply makes us realise that these are part of an artits life. He has seen a lot of ups and downs but what matters the most is that he was able to revive. After a much needed break and rejuvenation he brought typical Honey Singh style songs marking the end of the dark phase in his life. From Makhna to Saiyaan ji all we know is that he never fails to craete magic even after a long gap. And ofcourse we too are grooving as usual on his beats. Also Read: How Do music Labels Turn Into Villains For Singers? Read What Garry Bawa Has To Say!
Yo Yo you were seriously missed so much. Today, wishing you a very happy birthday and may you continue to rock!
---
More Article..
---