When it rains, an evergreen Babbu Maan song which everyone is sure to play is 'Saun Di Jhadi', and we too are not any different.
So, while listening to this song, we caught our eyes on the very beautiful model which featured in this superhit track. Yes, we are talking about Reshma Bombaywala Lezinska! Do you remember her? Also Read : Remember 'Dil Apna Punjabi' Actress Gauri Singh? Here's What She Is Doing These Days!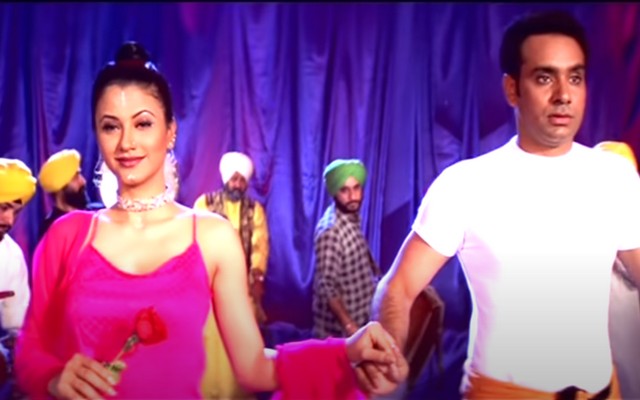 This gorgeous diva apart from 'Saun Di Jhadi' has also featured in tracks like 'Thoda Daru Vich Pyaar Mila De', 'Marhaba Marhaba' and several others which brought her immense appreciation from the audience. Also Read : Bet You Didn't Know About Naseeruddin Shah's Only Punjabi Film!
Reshma started off her modelling career in the year 1995 as she participated in Gladrags contest where she was the first runner-up and had won the Miss Beautiful Smile at Femina Miss India. She has modelled for Wendell Rodricks, Hemant Trivedi, Shahab Durazi and Azeem Khan, and has appeared in several Hindi film and Indie-pop dance numbers. She modelled as an undergraduate at Mumbai College. Also Read : Did You Know About Desi Girl Priyanka Chopra's Punjabi Connection?
Her debut track in which she featured was 'Koi Sehri Babu'.
Actually, she has been away from the showbiz and all the limelight from quite some time but let us tell you, she is now married to noted mixologist Dimitri Lezinska. The two got married in the year 2010. She is now into Jewellery Designing and renowned Gemmologist also.
As we saw her recent pictures, we were starstruck to see the grace and beauty that she still exhibits. I mean we really don't mind see this hot diva back on the screen spreading all her charm once again. Also Read : 5 Things Sidhu Moosewala Couldn't Live Without
Check out all the pictures!
---
More Article..
---