A majority of Punjabi films from the past era have been forgotten. It wasn't like in the case of Hindi Cinema that any of these were copied or aged badly over the years. Strangely even the films which earned well at the box office at the time of their release are nowhere to be found in the records.
One such example is the 1974 film 'Do Sher'. Considered one of the most successful films of its time, the film had veterans Rajendra Kumar and Dharmendra in extended cameos. Still, it is considered that they had titular roles. Also Read: Politician Manoj Tiwar's Ex-Wife Rani Is Dating This Punjabi Singer!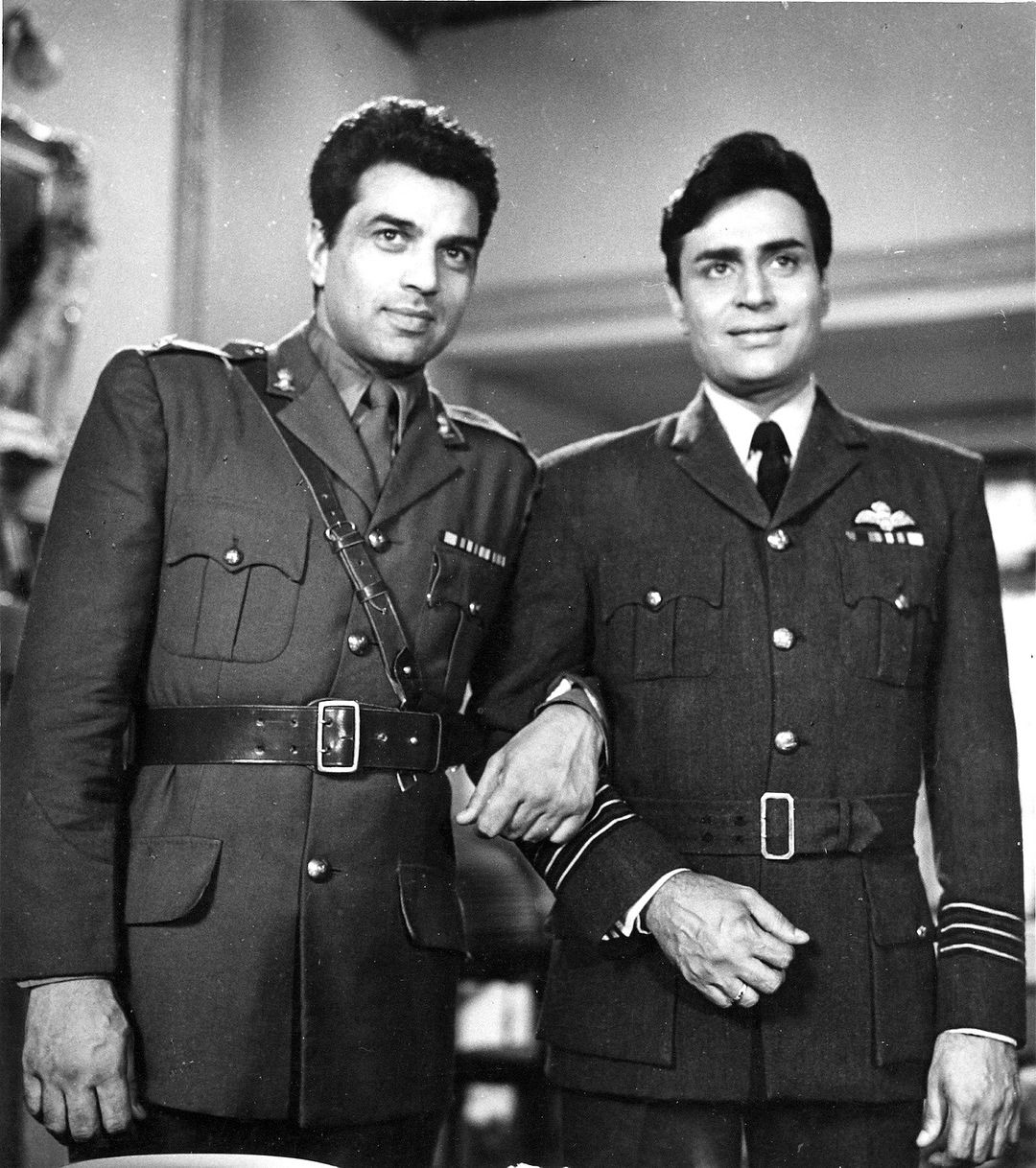 Directed by Sukhdev Ahluwalia, the cast of the film included Hira Lal, Uma Khosla, Rajan Haksar, Kanchan Mattu, Lata Arora, Gulab Singh, Billa, Dev Kumar, Sona and Mehar Mittal, while the lead roles were played by newcomers Narendra and Gauri Verma.
Gauri Verma, made her debut with 'Do Sher' and then went on to do movies in Hindi, Gujarati, Bhojpuri, Marathi and Bengali too! Also Read: Bigg Boss 15: Afsana Khan, Akasa Singh, Karan Kundrra and Others Get Nominated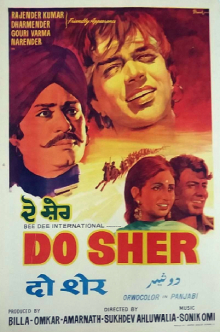 In an interview with the team of GhaintPunjab, Verma recalls, "I belonged to Shimla, due to my father's job we shifted to Bombay. While I was growing up I started learning dance from Gopi Krishna Ji. It was during one of the dance performances that Rajinder Sharma had seen me. He was a known producer-director of Punjabi films and was related to Kedar Sharma who had launched great talent like Raj Kapoor, Geeta Bali, Mala Sinha, Tanuja, etc. I was asked to perform on a Punjabi Song and then selected for the film 'Do Sher'. I played the role of Rajendra Kumar Ji's sister in it. It had Dharam Ji's cousin Narinder opposite me. The film was a hit at the box office." Also Read: "Dustbin" OTT Film Review
As far as the story is concerned, 'Do Sher' was a typical lost and found revenge drama. The presence of two star actors was enough for the film to get a head start at the ticket window. The small-budget Punjabi film with two big stars went on to become one of the major Punjabi Hits of the year.
Even though the Punjabi film was a hit, the producers raked in more money from the Hindi-dubbed version named 'Do Sholay' (1977). This process of dubbing Punjabi films into Hindi and releasing them was later followed by many other Punjabi films. Also Read: National Award Winning Actor Kesavan Venugopal Nair Passes Away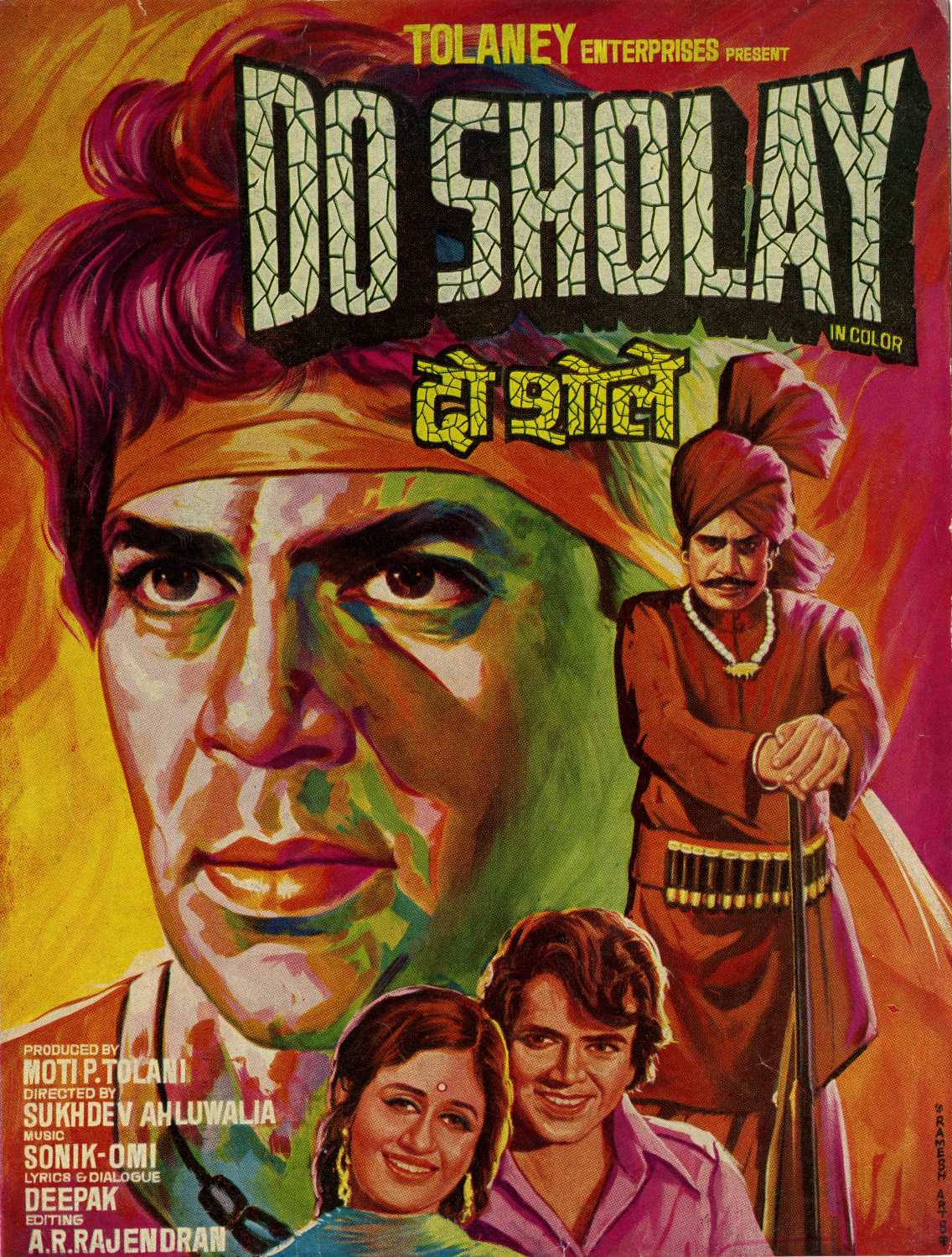 Here's some additional trivia for the movie fans!
'Do Sher's Hindi Version 'Do Sholay' was released in the year 1977.
Producers tried to capitalize on big success of the film 'Sholay', and hence titled the dubbed version of 'Do Sher' as 'Do Sholay'.
'Do Sher' had released in the year 1974 in the month of July and clashed with films like 'Sagina', 'Amir Garib', 'International Crook', etc. Also Read: "Creating Content For OTT Is A Bigger Challenge": Director Prem Singh Sidhu
The Dharmendra starrer 'International Crook' failed to do well, while 'Do Sher' did well at the box office.
Dharmendra's cousin Narendra tried his hand at acting, apart from 'Do Sher', he did few other Hindi Films. Narendra is the brother of Film Director Guddu Dhanoa.
Before making their acting debut actors Mohan Baggad and Gurbachan did fights for 'Do Sher' under the action direction of Veeru Devgan.
One of the producers, Billa is the elder brother of action director and actor Mohan Baggad.
Director Sukhdev Ahluwalia titled another of his film 'Til Til Da Lekha' from the song of 'Do Sher'.
Actress Gauri Verma's real name is Sulekha Verma. Also Read: Amidst Aryan Khan's Drugs Case, Netizens Say "Bollywood Should Learn From Jackie Chan". Here's Why!
Initially Veerendra was considered to play one of its key character's roles.
---