Indian actor-director Ajay Jethi of 'Money Heist' fame, shall soon be starring in Oscar-nominated director Amitabh Bhattacharya's latest Bollywood production called 'The Statesman'. The 39-year-old actor who became a household name after starring in Netflix's Spanish thriller as 'Shakir', a Pakistani hacker in its Season 4 announced the update on his Instagram earlier this week.
The film is said to be a modern adaptation of Shakespeare's 'Macbeth' and is being produced by Green Apple Inc., a Mumbai based production house with producers Ejaaz Husain Syed, Zarna and Raj Rahi based overseas.
Jethi, as one of the leads in the film will be seen essaying the character of a painter named 'Kanishka' inspired by one of the characters in the play. The film shall also mark his Bollywood debut.
Previously, Bhattacharya's Bengali film titled 'Roktokorobi' (2017), starring Kaushik Sen, Shantilal Mukherjee, Rahul, and Mumtaj Sarcar was nominated in the general list of the Best Picture category for the 2017 Academy Awards after Rajkumar Rao's 'Newton' failed to make the cut. The film has thus become the first flick to ever reach Oscars in the history of Bengali cinema.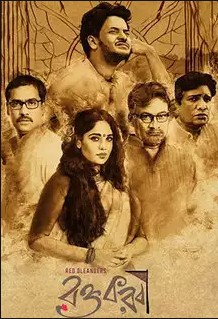 Amitabh has also written the script of the film (The Statesman) and shall be soon expected to move ahead with the project. Surprising his fans with this exciting news, Jethi also shared a picture taking a dip in the pool. He wrote, "Welcome problems with a smile, life will smile back with the solutions. Now it is upto u, where you want to focus, Problems or solutions...?"
Also Read: Money Heist Fame Ajay Jethi Is The First & Only Punjabi Film Distributor In Spain & Portugal!
Jethi, who has been previously seen in 2610-M.A.Y (2012) and Dakuaan Da Munda (2018) hails from Samana, Punjab and currently resides in Barcelona, Spain. In an interview with Ghaintpunjab, he said that he had never heard of the show (Money Heist) before he was approached for a part in it. "It's a small character, but I never expected to get this much love for it. People from India, Pakistan, Australia, Canada sent me messages. I got a little emotional," he said.
Jethi was the only Indian South Asian thespian to feature in the series.
---