Harf Cheema has released a new song titled 'Gym' which is currently trending on YouTube at number 2. Though the video, done by Chandeep Dhaliwal, is pretty basic but what caught our attention while watching it on Tv was more than just the song!
The model, dunno her name, is seen wearing a black gym outfit and we were shocked to see the ill fitted sports bra that she was flaunting. Is this something done on purpose or was the costume designer so lazy that he'she didn't notice this bigtime, irritating, attention grabbing wardrobe malfunction??
Check out a few snapshots from the song and don't blame us for not pointing at the exact oops area cs we just couldn't.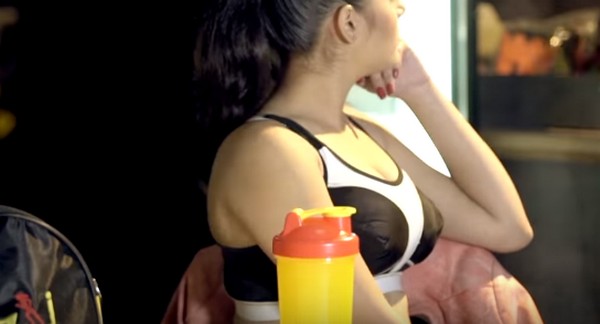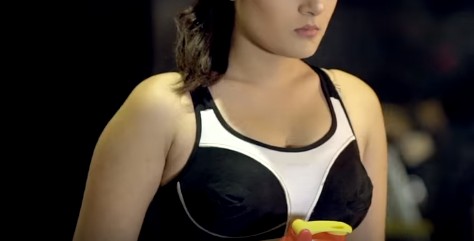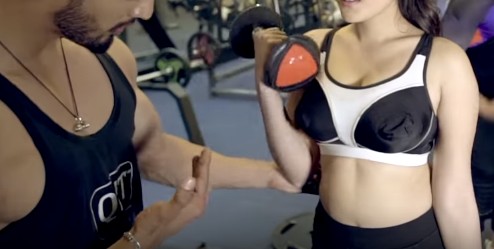 Hun saanu bthereya ne eh kehna ke sharm kro n blah blah but ethe fact eh hai ke the ones shooting this song and the one wearing such an outfit should have been extra cautious. How come nobody saw such a blunder happening!
Fer loki kehnde ke Ghaintpunjab wale bolde ne..asi bolna ee hai...kartootan hee eda diyan krde ne loki..
---