The much-awaited teaser of Imtiaz Ali's 'Chamkila' has released a couple of days back which stars Diljit Dosanjh in the titular role opposite Parineeti Chopra. The biopic based on the life of legendary Punjabi singer Amar Singh Chamkila has got everyone excited for all the obvious reasons. Right from watching the story of 'Elvis of Punjab' on a celluloid to Diljit's excellent performance, the film promises it all.
However, this write-up is about a real-life incident from the life of the legendary singer. We all know that Amar Singh Chamkila was a celebrated singer who earned huge amount of fandom in a short career span to be cherished forever. Also Read : Here's The Movie That Guggu Gill Regards As The Turning Point Of His Career
Well, his stardom was not limited to just Punjab. In fact, yesteryear's legendary superstar, Sridevi too was amongst his millions of fans. Yes, you read it right! Not just a fan but she also wanted to do a film with him.
Interesting na? Go ahead to read the entire story!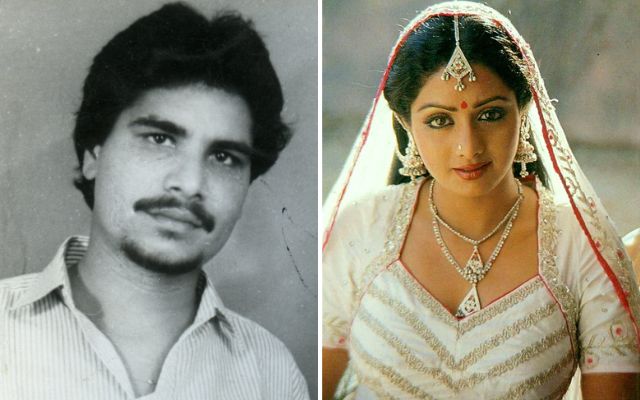 Actually, back in the days, Amar Singh Chamkila was doing his musical tour in Canada where several Bollywood biggies were present including Sridevi.
Since the legendary singer was not an avid fan of Hindi films thus, he didn't know much about the actress. So, during this short meeting, with utmost innocence, Chamkila went up to the actress to ask her if she is the 'Nagina' actress, Sridevi? The actress was taken aback by such a question being asked by an Indian as the film was a super hit and she was also on the top of her game. Thus, the obvious surprise! Also Read : Did You Know Raj Kapoor Was All Set To Make A Punjabi Film 'Ik Onkar' But Couldn't- Here's Why?
Nonetheless, this surprise was fleeting; perhaps another was in store for her. Actually, after this meeting, Chamkila walked up on stage to sing, and when he finished, the entire auditorium erupted in ovation, lasting more than ten minutes.
Sridevi was also captivated by Chamkila's huge popularity following which she expressed her desire to do a film with the singer. However, the legendary singer refused to do the film as he thought that speaking Hindi language would affect his Punjabi accent.
Having said that, it also leaves us wondering that how come there is no picture of these two legends together. When a star like Chamkila was performing in Canada, there is of course supposed to be a video from the event. Anyways, if there is any truth to this meeting than we all can agree on the fact that it would've been a treat for fans of both the artists too see them sharing screen together. Isn't it?
---