With Jatinder Mauhar's Maurh's teaser winning hearts everywhere, everyone is looking forward to Ammy Virk and Dev Kharoud pairing in the film. The film is all set to release on 09 June 2023 which is a biopic of, 'Jeona Maurh'.
But now the yesteryear film, 'Jatt Jeona Maurh' (1992) is also set to re-release in digitised version just a week before Maurh's release. Yes, the super hit film of Guggu Gill will be releasing on 7 June 2023. Also Read : Psst: This Yaar Chale Bahar Actor Is Soon Debuting In Bollywood With This Big Film
It's a kind of clash happening not just in Punjabi cinema but must be a rare instance in world cinema when a three-decade old film on the same subject is clashing with a new film which is based on the same character.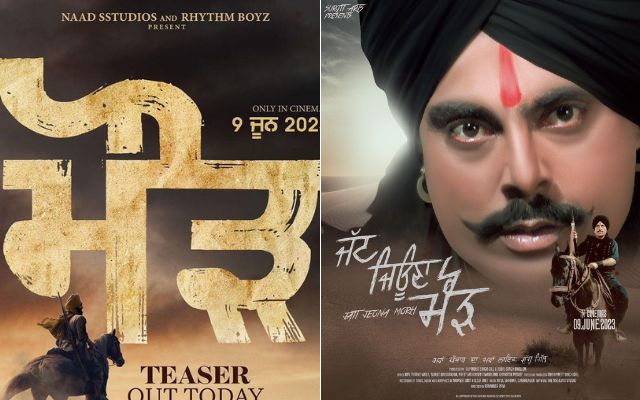 As a matter of fact, in the past 'Nanak Naam Jahaz Hai' got a re-release with a new digital version in 2015 which had its share of audience in spite of clashes with Hindi film, 'Tamasha' and Diljit Dosanjh's, 'Mukhtiar Chadda'. Also Read : Roles To Remember: Babbu Bains From Ardab Mutiyaran
Last year the digitised version of cult classic, 'Chann Pardesi' got released alongside two new Punjabi films, 'Dakuan Da Munda-2' and 'PR'. But they cut into each other's business. Sidhu Moosewala's unfortunate demise was also a key factor in the failure of creating an impact at the box office as the loss left audience in a sudden shock and grief.
Now, with Jatinder Mauhar's Maurh on the verge of its release seems that the clash between the current lot of actors is ending to compete with the iconic actors of the yesteryears!
Out of the two, which one are you excited for the most? Do let us know in the comments section.
---