It was just this morning, the news of Punjabi singer-lyricist Babbu Maan's twitter account suspension had left everyone surprised.
Now, hours after the name of Punjabi singer Big Boi Deep has also been added to the same list. Actually, similar to Babbu Maan's case, Big Boi Deep's twitter handle also mentions that his account has been 'withheld in India in response to legal demand'. Also Read : Tufang: New Punjabi Movie Announced, Guri, Rukshaar Dhillon & Jagjeet Sandhu To Lead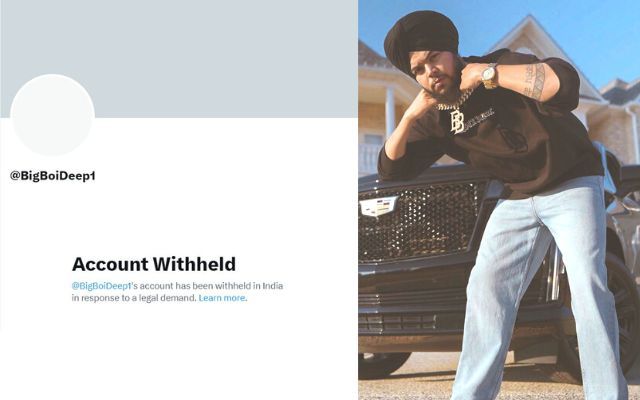 The reason behind the suspension has yet not come to light but his friend and rappers posted a story reacting to the same as they wrote, "@bigboideep pai gaya medal Bro" Also Read : "The Attacker Yelled 'Jai Mata Di' After Attacking Me": Aman Dhaliwal On His Recent Attack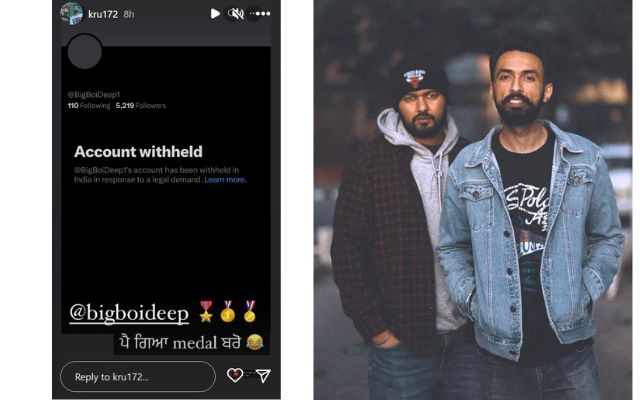 For the unversed, Big Boi Deep is known for tracks like, 'Trust Me I Know', '94 flow' and others where he also collaborated with Byg Byrd.
---