Rajwant Singh Rangila- the renowned producer, director and actor is mainly known in the industry as RS Rangila. He has been associated with films for the last five decades. After his last production 'America' (2015), he is all set to start his new film, 'Sada Vansh'.
Looking back at his film journey, let us tell you, Rangila had started his film career under known producer, director and writer BS Shaad. Also Read : Do You Remember The Punjabi Projects Veena Malik Has Featured In?
'Saidan Jogan' was one of the films on which Rajwant Singh Rangila worked in the production department.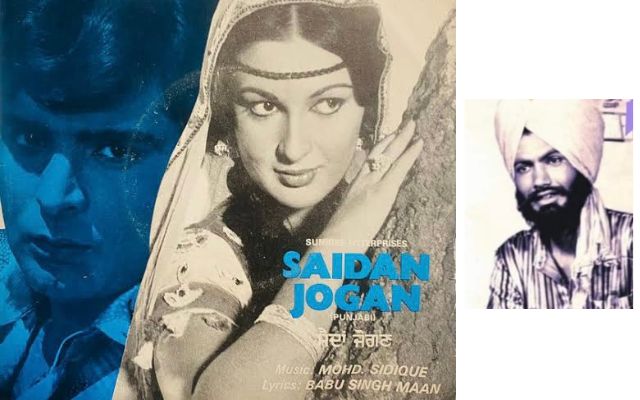 Directed by BS Shaad, the film was produced by Baldev Singh Daani. While the story was written by Bhag Singh, dialogues were written by Babu Singh Maan. The film had Daljit Kaur (double role), Veerendra, Satish Kaul, Mohd Sadiq, Ranjit Kaur, Sudha Chopra, Kanchan Mattu, Sunder, Ved Goswami, Shivraj, Monto, Saroop Parinda, Paramvir (child artist), Rajwant Singh Rangila and Mehar Mittal in the pivotal roles. Also Read : Roles To Remember: Babbu Bains From Ardab Mutiyaran
MAKING OF SAIDAN JOGAN
Reminiscing old days Rangila shares, Mr Baldev Singh Daani was known to Mohd Sadiq and expressed his wish to get into the business of films. Ranjit Kaur ji' s father- we used to call him Gyani ji also joined in as associate producer. One thing led to another and 'Saidan Jogan' started."
After the success of 'Daaj', Daljit Kaur had almost a dozen offers from Punjabi films but she kept saying no as she was getting Hindi film offers.
Then, what made her sign 'Saidan Jogan'?
"The goodwill of the team", he replies instantly.
Furthermore, he shares that the film required a star face and Daljit had become a star. She had good offers from Hindi films but those films were still in its early stage. She knew about the team as she had worked with us in 'Giddha' in which she had cameo opposite Dharmendra. So, she accepted the film. It was a two-hero film but Veerendra and Satish Kaul had no ego about their screen time".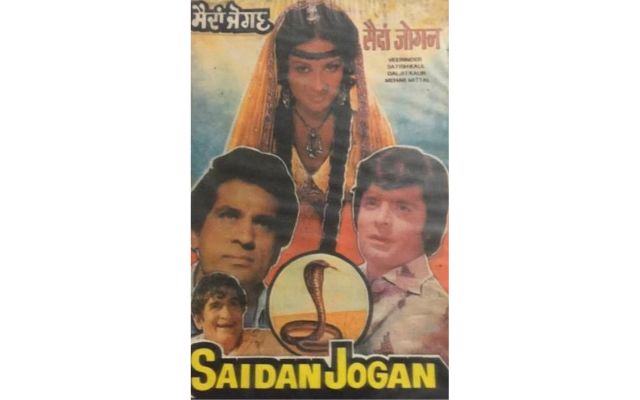 In addition to this, he reveals, "I remember for a scene we required an idol of lord Shiva. It was brought and we made a makeshift Temple. After a while we noticed a snake came and sat around the idol. We continued with the shoot without disturbing him. Everyone took it as a blessing sign from the god. Upon release, 'Saidan Jogan' was a big hit. Most of the cinemas in Punjab had started a separate family section or ladies' section in hall".
'Saidan Jogan'-1979 release was a musical romantic drama about long-lost twin sisters, a common plot in Hindi cinemas that also hit the target in Punjabi, making it one of the year's biggest hits.
TRIVIA
1.'Saidan Jogan' was released close to Hindi films like, 'Lahu Ke Do Rang', 'Nalayak' etc.
2.The name of the characters of twin Sisters were Anju and Manju in 'Saidan Jogan', decade later Sridevi played twin sister characters as Anju and Manju in Chaalbaaz.
3.Back then 'Saidan Jogan' was called Punjabi Cinema's 'Seeta Aur Geeta.
4.Due to its comparison with Bollywood hit, 'Seeta Aur Geeta', Daljit Kaur got the tag of Hema Malini of Punjabi cinema.
5.After the success of this double role film, few more Punjabi films followed the mistaken identity and twin lost & found formula with 'Do Madari', 'Gori Dian Jhanjhran', 'Guddo' etc.
---