A true hard core Punjabi film buff can never forget Anurag Singh's 2012 release 'Yaar Annmulle'. It will not be wrong to say that till date no other Punjabi film could match up to the benchmark set by this film when it comes to presenting a college love story.
The story and characterisation of each and every character was such that it made a deep-rooted connect with its audience. Well, talking about 'Yaar Annmulle' how can we not talk about the actress which had everyone's heart! Also Read : Pakistani Artists Who've Contributed Enough To Punjabi Industry
Yes, that's 'PRINKA' (Priyanka) aka JENNY GHOTTRA for y'all.
Prinka's hilarious yet cute love story with Khadak Sher Singh (Harish Verma) made everyone laugh out loud. No wonder, even a decade after the film's release, people still remember her by the name of her debut role, 'Prinka'.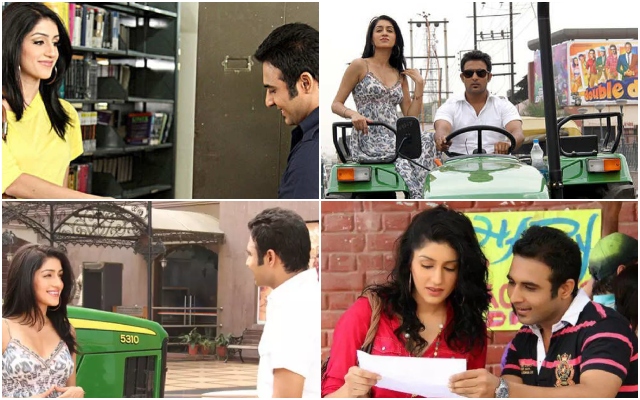 Though the superhit film made us believe that the film has paved way for a new talent promising her bright future in the industry but sadly we couldn't really see much of her.
BACKGROUND:
Not much is available about her on social media but we tried to dig out as much details as we could.
So, first of all Jenny's real name is Jagdip. She was born in a Punjabi family and brought up in Canada. She always wanted to pursue her career in modelling following which she came to Mumbai in the hope of getting work. After moving to Mumbai, she did several photoshoots, commercials and even walked on ramp for some renowned designers. Also Read : The Punjabi Version Of Khalra Was Deep Sidhu's Last Project On Paper!
GETTING THE DEBUT ROLE:
In an interview, Jenny had revealed that it was one fine day she was waiting to meet a modelling agent, and in the waiting lobby, she met Anurag Singh, the director of 'Yaar Annmulle'. She was asked to audition for the film, and she was cast as the leading lady on her first attempt.
WHAT IS SHE DOING NOW?
Well, nearly a decade later, missing her presence in the industry we stalked her social media to find out where has she been all these years.
To our surprise, bidding adieu to her acting career, Jenny away from all glitz and glamour is leading her life in the utmost simplicity. The actress has embraced spirituality, mediation and yoga. "Years later I actually found my purpose", she had said in an interview about the shift.
Serving society as a psycho spiritual therapist, Jenny's official website has also quoted her as, "I am helping people synchronizing the body, mind and soul through energetic healings, meditation, yoga and other techniques." Also Read : Celebrating 10 Years Of The Release Of 'Tu Mera 22 Main Tera 22'- Exclusive Interview & Trivia Inside!
While all 'Prinka' fans dearly miss Jenny in the industry, she is enjoying her current role and living life to the fullest.
And as they say you should do what makes you happy and that's what Jenny is doing! Keep going, girl!
---