Over the years we've seen several Pakistani artists collaborating with Indo-Punjabi artists. The collaboration has not only bridged the gap between the two nations but also increased the mass reach. Music and Comedy are mainly two factors for which the Punjabi industry has always been known.
Though many folk songs have remained popular in India which were primarily sung by Pakistani artists but the love for the ethereal music blurred the country divide. The likes of Noor Jehan, Hadiqa Kiani, Reshma, Mehndi Hassan, Nusrat Fateh Ali Khan and many others gave everyone the pleasure of listening to their euphonious voice. Also Read : From Borrowing Money For Filmmaking To Creating History At Oscars- Guneet Monga's Inspiring Journey!
Here we're taking a look at the list of Pakistani artists who've contributed enough to Punjabi industry in the recent times and entertained the audience with their art forms!
ATIF ASLAM:
The millennials especially would agree on Atif Aslam responsible for making the period of 2000's as melodious as it could be. Apart from various superhit tracks in Bollywood, Atif rendered his soulful voice in several Punjabi movies like 'Mel Karade Rabba'(Mahi Mahi), 'Lover' (Rangreza) and single tracks in collaboration with Punjabi artist like Raj Ranjodh for 'Rafta Rafta'.
RAHAT FATEH ALI KHAN: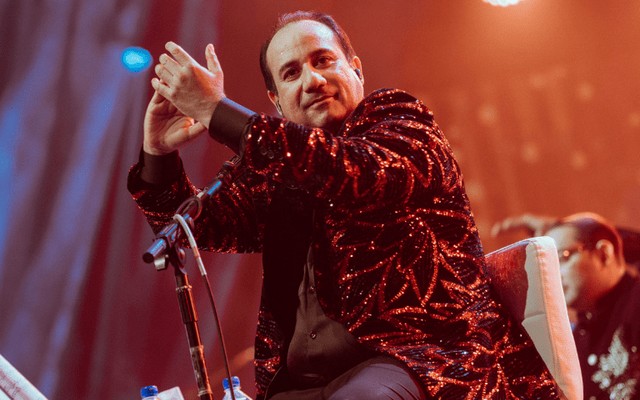 Veteran singer Rahat Fateh Ali Khan needs no introduction and so is his work. His work in Bollywood has widely been appreciated but in Punjabi industry also he won everyone over with his mellifluous voice.
Apart from his single tracks, he playbacked for movies like, 'Virsa' (Main Tainu Samjhaavan), 'Jatt James Bond' (Tera Mera Sath Ho), 'Mirza' (Akhiyan) and many others.
IFTIKHAR THAKUR, NASIR CHINOYOTI & AKRAM UDAS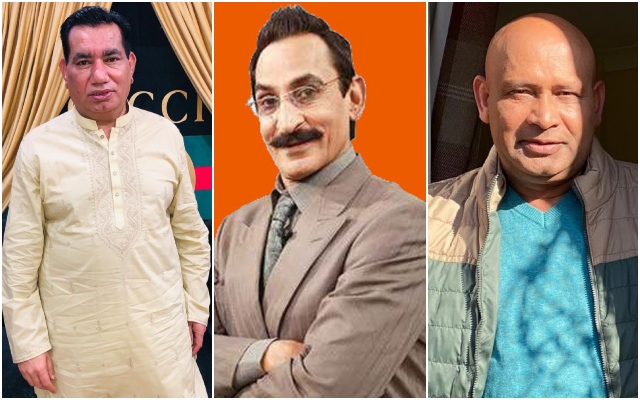 It won't be wrong to say that a lot of humour in Punjabi films is contributed by several Pakistani artists. The name topping the list is the iconic comedian trio Iftikhar Thakur, Nasir Chinoyoti & Akram Udas. Though the trio was already popular in Pakistan circuit but who knew the debut across the border through Amrinder Gill's 'Chal Mera Putt' was just the beginning of a new start. Ever since then we've seen them working together or individually in films including 'Aaja Mexico Challiye', 'Maa Da Laadla' and several others.
It is just their brilliance in the craft that their mere presence without them having to say tickle your funny bone.
ZAFRI KHAN AND RUBY ANAM: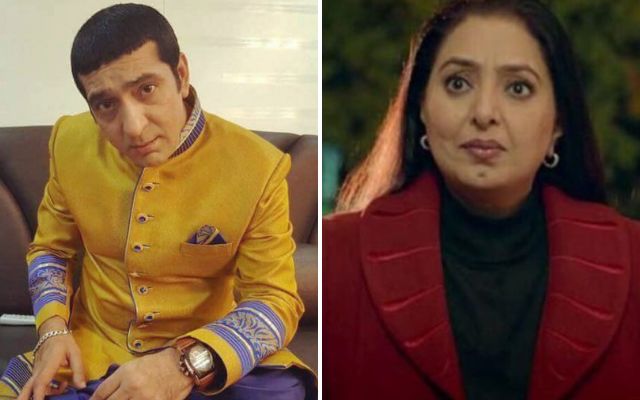 The introduction of these artists paved way for another iconic artists like Zafri Khan and Ruby Anum who came on board for the sequel of 'Chal Mera Putt'. The remarkable contribution was such that we can't even these movies without them.
Apart from 'CMP', Zafri was also seen in 'Aaja Mexico Challiye'.
VEENA MALIK:
Though many of you might be surprised to know but Bigg Boss fame, Veena Malik before making it to the controversial show had forayed in the Punjabi industry with 'Pind Di Kudi' in 2005. Directed by Sukhwant Dhadda, the film had Sarabjeet Cheema, Sudesh Lehri, Sheeba Bhakri and others. After staying away from the Punjabi industry for almost a decade, Veena was seen in 'Jatts In Golmaal' in 2013 performing a promotional track, 'Shabbo'. The movie had versatile actors like Arya Babbar, Binnu Dhillon, Gurpreet Ghuggi, Jaswinder Bhalla and others.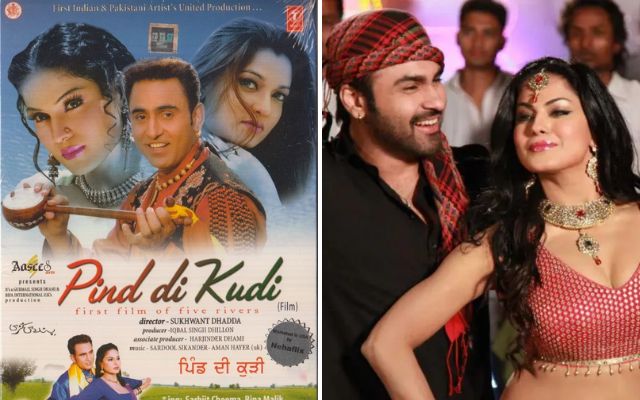 MEHREEN RAHEEL:
Popular Pakistani Model turned actress Mehreen Raheel had appeared opposite Aarya Babbar in Pankaj Batra's directorial, 'Virsa'.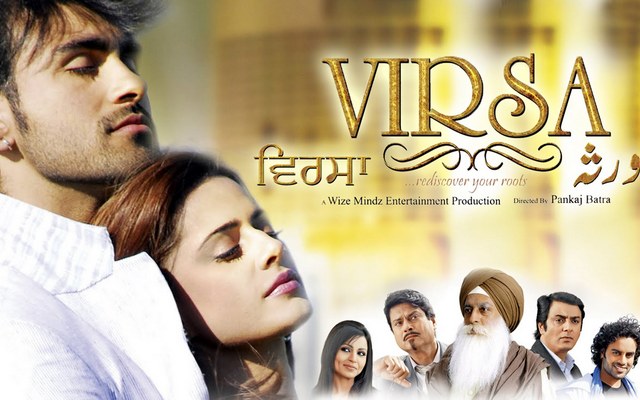 Released in 2010, the film highlighted the common socio-cultural ties and issues that unite the two countries, particularly in immigrant Punjabi communities in the west. The immortal 'Main Tenu samjhawan ki' not only made the film remarkable but also exalted Rahat Fateh Ali Khan to the next level of fandom. The film's underlying message of staying true to one's values, culture, and upbringing touched many people's hearts.
IMRAAN ABBAS:
Last but not the least is yet another talent who is soon going to enter in the Punjabi film industry with 'Jee Ve Sohneya Jee' opposite Simi Chahal. Imran Abbas has not only worked in the Pakistani film industry but made his Bollywood debut in the year 2014 with, 'Creature 3D' opposite Bipasha Basu.
Taking a step further, Imraan is now foraying in the Indo-Punjabi circuit and we wish him all the luck!
As is evident from the list, the film collaborations between Pakistan and the Punjabi filmmaking community in India have a long history and have frequently resulted in projects that benefit artists from both countries. We look forward to more such efforts in the future and will keep you informed of any developments. Stay tuned to GhaintPunjab!
Just in case we missed out on any name, feel free to share with us in the comments section!
---