The much-celebrated film director Sanjay Leela Bhansali has recently turned 60. His next venture 'Heera Mandi' is all set to release on Netflix. The much-anticipated project is based on Lahore's brothel, Heera Mandi.
In his career span of nearly three decades, Sanjay Leela Bhansali has presented stories and characters of different reigns of the country. His debut film as director, 'Khamoshi-The musical' was about a catholic girl of Goa, 'Devdas' was based on popular Bengali novel while 'Hum Dil De Chuke Sanam' and 'Ram Leela' were on the backdrop of Gujarat and 'Saanwariya' had female lead from Muslim backdrop. Also Read : Legendary Amrish Puri's Punjabi Movies You Might Not Be Knowing!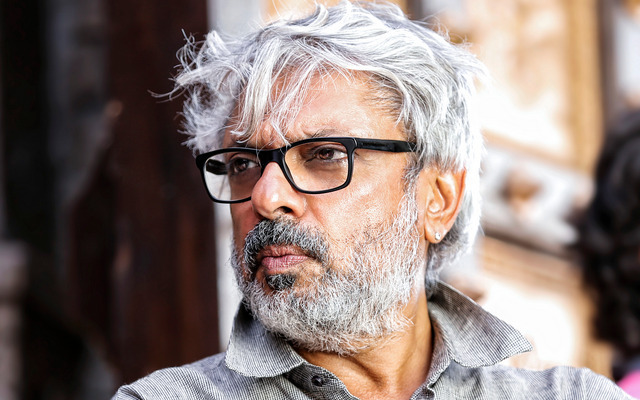 His production 'Shirin Farhad Ki Toh Nikal Padi' was directed by his sister Bela Segal based on Parsi community while 'Mary Kom' was the life story of national sports person from much Northeast. With 'Guzaarish' he went back to Goan backdrop. Also Read : The Punjabi Version Of Khalra Was Deep Sidhu's Last Project On Paper!
Bhansali's most ambitious 'Bajirao Mastani' was about a Maratha King while 'Padmaavat's story belonged to land of Rajasthan and his last released, 'Gangubai Kathiawadi' was about a Gujarati girl who is forced into prostitution and end up leading her entire life in a brothel of Maharashtra.
So, basically, his films and characters came from different reigns of India but it is surprising that when almost every other Hindi film would show Punjabi characters, Sanjay Leela Bhansali has not attempted or produced anything on much in demand backdrop in films.
When His debut film, 'Khamoshi' did not do well, he started working on the script of 'Hum Dil De Chuke Sanam'. He was advised to make the film on the Punjabi backdrop instead of Gujarat but Sanjay Leela Bhansali felt being a Gujarati, he could present the story, characters and over all look with clear vision rather than stereotypical Punjabi backdrop in a Hindi film. Thanks to Punjabi diaspora abroad, Hindi films started getting huge chunk of returns from abroad.
So, a Punjabi song or Punjabi characters in the Hindi film has always been seen as a safe bet. Despite the fact, ace-filmmaker did not play safe and refused to change the backdrop even though he took services of Punjabi writer Amrik Gill for the dialogues of 'Hum Dil De Chuke Sanam'. In Hindi films even if characters or story is not connected to Punjab or Punjabi makers, it still made a place for Punjabi songs in their films but none of his directorial had any song with Punjabi lyrics. Also Read : "10 Lakh Ki Opening Nahin Hoti, 90 Lakh Fees Quote Karte Hain" – Jaivi Dhanda On Zareen Khan Starrer 'Pathankot'!
Though it's not like Sanjay Leela Bhansali did not try to attempt stories from Punjab. He was planning to make a film on 1947 with Bobby Deol in 90s, but shelved the idea as around same time another film, 'Train To Pakistan' was being made on the same subject then there was a strong buzz that Sanjay Leela Bhansali is planning to make a film based on the life of Indian novelist, essayist and poet, Amrita Pritam but as of now he is not working on this subject. With Heera Mandi (a brothel in pre- partition in Lahore, Punjab) which was originally in Punjab before partition, now finally there is a project of Bhansali which will have a Punjabi connection.
---