We had exclusively brought details about actor turned activist Deep Sidhu's projects.
Here we're back yet again with an exclusive piece of information about the last project of Deep Sidhu which was ON PAPERS.
In a recent conversation with a close friend of Deep and popular actor, Daljeet Kalsi had shared that they were planning to make a film based on the life of prominent Sikh human rights activist, Jaswant Singh Khalra before the farmer's protest. Also Read : Jassie Gill Throws Dreamy Birthday Party For Daughter-Awwdorable Pics Inside!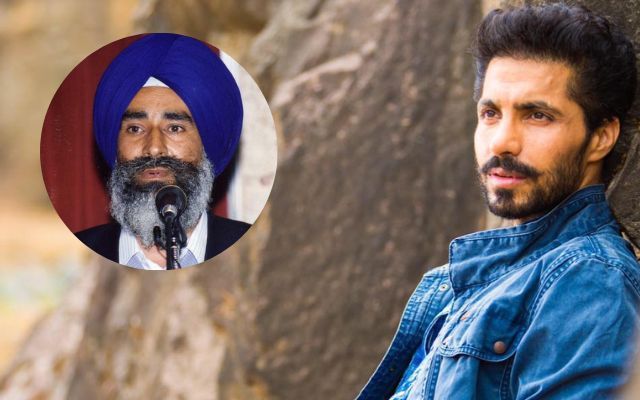 ABOUT THE PROJECT:
(As Daljit Kalsi shared)
"We were working on 3-4 projects and one of which was based on the life of Jaswant Singh Khalra which was titled, '25,000+1' as he had an account of around 25,000 dead bodies and had even claimed to give an account of 25,000+1 dead bodies. Also Read : Heart-Warming! Raja Kumari On Working With Sidhu Moosewala!
The film was to be directed by Amardeep Gill and initially I was supposed to do the lead role but later, because of certain reasons and farmer's protest, it was decided that Deep Sidhu will do the role and we were in talks with him.
We even had approached Sukhpreet Singh Udhoke, a renowned historian to write the film. He hasn't written any film in the past but I insisted and requested him to write the script as he had studied the subject from the close. He came up with a one-liner. We also had several meetings with Bibi Khalra. Jasbir Jassi paaji too had helped us and Bollywood actress Richa Chadha was finalised for the role of Bibi Khalra.
The one liner was sent to Richa in Punjabi but she asked it in English and the last talk we had with Richa was about sending her the story in a day or two. Though she had already agreed on doing the film but Bombay vale script mangde aa zaroor, ke aakhir role hai ki' but unfortunately Deep passed away and it all stopped halfway."
For the unversed, Shaheed Jaswant Singh Khalra was a human rights activist, who collected information about the Sikh men who went missing after Operation Blue Star. He was last in 1995 outside of his house. According to the witness account, he was abducted by the policemen. The officials initially denied all allegations, but later the investigation found some evidence at the Tarn Taran police station. The officers who were found guilty in the matter were given life sentences. Also Read : Let's Have A Look At The Shelved Movies Of Diljit Dosanjh
It is worth-mentioning here that various filmmakers approached the Khalra family who wanted to make a biopic on him but finally Diljit Dosanjh is doing the film in Bollywood. Expressing gratitude to producer and casting director Honey Trehan, Diljit had also shared a post on his social media handle.
Diljit's look from the film too had gone viral on the internet.
---