When the much awaited 'Jodi' was announced it was seen as one of the biggest collaborations of two super stars Diljit Dosanjh & Amrinder Gill (as producers) in the Punjabi Cinema. While we are eagerly looking forward to 'Jodi', let's look back at their past collaboration, 'Saadi Love Story', the romantic comedy which has completed ten years of its release.
The uniqueness about 'Saadi Love Story' was that the film was being narrated by a female lead woven around a family which had its own tragic past and dealing with it as god's will but a tragedy strikes again and two unknown youngsters managed to bring happiness in the household. What followed up is chaos, romance, misunderstanding, reunion and happy ending. Also Read : Celebrating 10 Years Of The Release Of 'Tu Mera 22 Main Tera 22'- Exclusive Interview & Trivia Inside!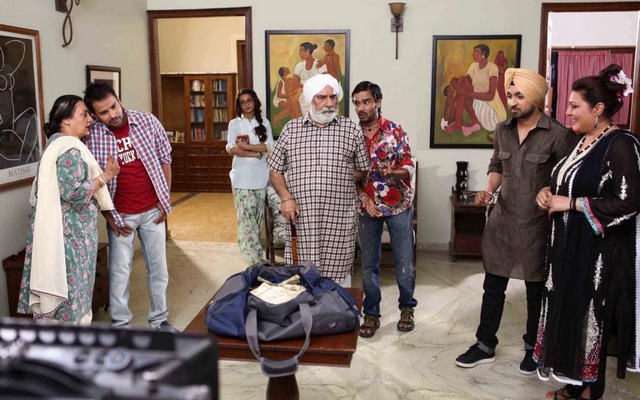 Yet another positive aspect about the film is that even though most of the characters are dealing with some dilemma and sadness, but it did not let the movie go in the depressing zone and caging it in one genre only.
The film had Diljit Dosanjh, Amrinder Gill, Surveen Chawla, Kulbhushan Kharbanda, Neetu Singh, Rana Jung Bahadur, Dolly Ahluwalia, Navneet Nishan, Mukesh Vohra, BN Sharma along with Jimmy Sheirgill, Neeru Bajwa, Rannvijay Singh and Nirmal Rishi in the special appearances.
In order to get some behind the scenes, we got in touch with the art director of the film, Tirath Singh who revealed about the friendly bond Diljit and Amrinder shared. "In fact, Diljit would spend more time on the set with the crew rather than sitting in the vanity van. Though some one from the choreography team had issues with my art designs but Dheeraj ji had supported me during this and praised my work," he shares. Also Read : Legendary Amrish Puri's Punjabi Movies You Might Not Be Knowing!
Directed & scripted by Dheeraj Rattan, the film was produced by Eros and Jimmy Sheirgill.
Upon the release, 'Saadi Love Story' got mixed reviews. While it was praised for its unique style of storytelling, it was also criticized for the same reasons. The film got a decent opening but could not grow over the weekend. Interestingly, the collections did not drop either and film managed to sustain pretty well.
Someone associated with the film says, "A good product was wasted in the hands of a non-serious producers. I don't have many great memories of working on this film." Also Read : Roles To Remember: Jassa From Shareek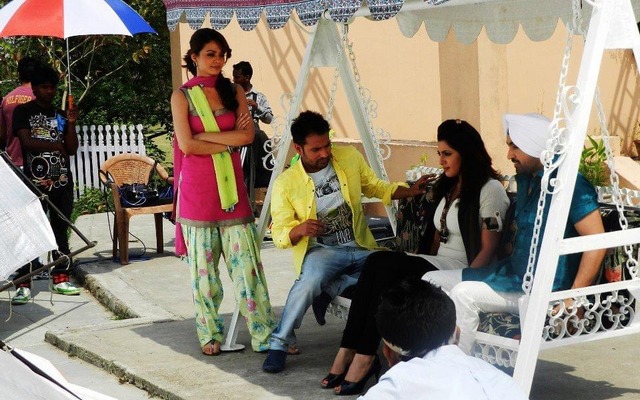 An average fare at the box office, 'Saadi Love Story' came out with good numbers of viewership on online platforms, TV and most recently on OTT. Back then, it was being said that the rural audience would not like it but over the years, this film has catered to all sets of audiences from young to old and has been received well.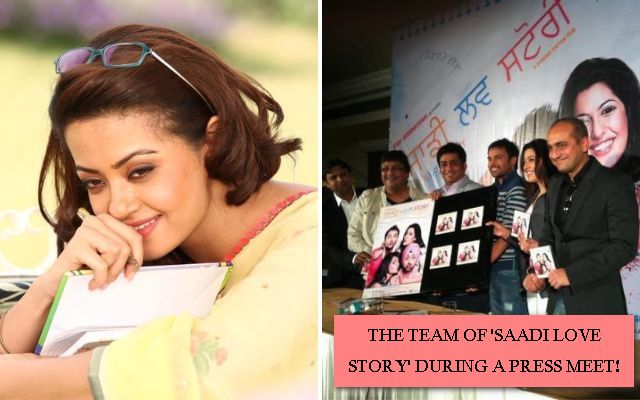 TRIVIA:
1.Saadi Love Story was released during the Lohri Weekend of 2013.
2.Saadi Love Story had clashed with Vishal Bhardwaj's 'Matru Ki Bijli Ka Mandola', coincidentally Navneet Nishan was part of both the films.
3.The first day opening collection of the film in Punjab was approx. 40 lacs and it did weekend collection of 1 crore 30 lacs.
4.It was being said makers will come out with a sequel of 'Saadi Love Story' but due to its underperformance sequel was not attempted.
5.The film was shot in and around Chandigarh.
6.Saadi Love Story was wrapped in less than a month (27 Days) in one schedule.
7.The current known directors Manav Shah and Tanvir Singh Jagpal had assisted on the film. Manav Shah had even appeared in the film.
8.The Bungalow shown in the film is situated in the forest area of Kharar and belongs to a political leader.
9.The paintings shown in the film were made by Jimmy Sheirgill's father, Satyajeet Sheirgill.
10.Prior to 'Saadi Love Story', Diljit and Amrinder had shared screen space in 'Jatt & Juliet'.
11.A rare occasion when Kunal Ganjawala playbacked for both Diljit Dosanjh and Amrinder Gill.
12.Lehmber Hussainpuri had appeared as himself in a song.
---