Comedy in Punjabi Cinema is the most favourite genre from commercial point of view. 'Tu Mera 22 Main Tera 22' was one hot film of its times which has completed ten years of its release.
We looked back at the comical film with inputs from its director Amit Prasher. Also Read : This Punjabi Singer Feared Having A Sushant Singh Rajput End!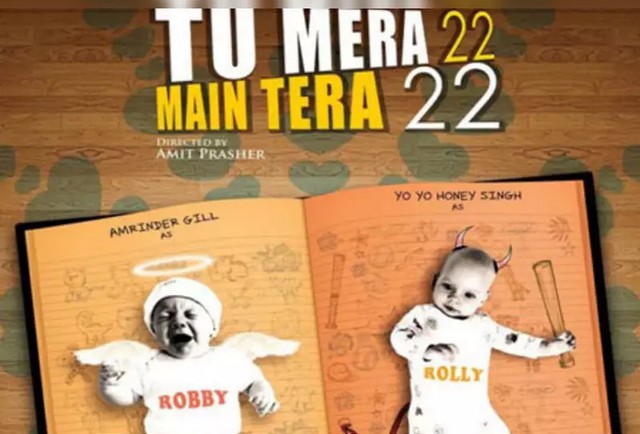 PLANNING AND CASTING:
Amit Prasher recalls, I had worked on 'Dharti' and 'Taur Mitran Di', Mr.J.S. Kataria too was associated with those films and wanted me to direct a film for him.
Since I had worked with Amrinder Gill Bhaaji, he came on the board. Though, I was to make a solo hero film with him but then I came across a script by Dheeraj Rattan, which was also liked by everyone involved. For the other lead, I visualized Honey Singh and upon a meet he was finalized. Mandy Takhar was shooting for another film when I met her and was finalized on the spot. There were few girls being considered for another female lead but someone showed me the photo of Wamiqa Gabbi. Upon looking at the picture, I felt she is perfect for the role. In the picture she had long hair but when I had met her, she had cut short her hair. So, extensions were used for her character in the film and rest everything fell in to the place". Also Read : Let's Take A Look Back At Controversies Which Surrounded Acting Genius, Om Puri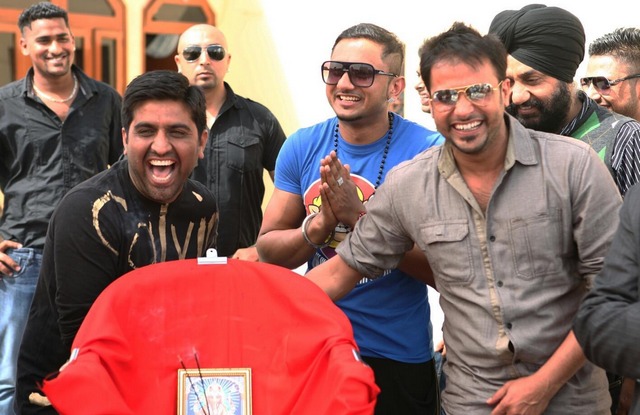 He further adds, while the first schedule was wrapped in a month, the Australia part was shot without any obstacles after sometime.
Produced by JS Kataria along with Gunbir Singh Sandhu, Hansraj Railan and Pooja Singh, 'Tu Mera 22 Main Tera 22' had Amrinder Gill, Yo Yo Honey Singh, Wamiqa Gabbi, Binnu Dhillon, Shivendra Mahal, Karamjit Anmol, Raghvbir Boli, Balraj Syal, Mukesh Vohra, Harsh Kataria, Seema Kaushal, Bhotu Shah and BN Sharma in the pivotal roles. Also Read : List Of Films Made On The Life Of Shaheed Bhagat Singh!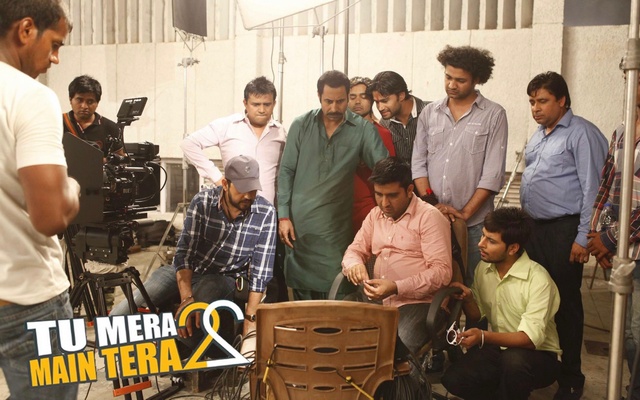 ON COMPARISONS WITH 'HASEEN MAAN JAYEGI':
On film being compared to David Dhawan's, 'Haseena Maan Jayegi', he opines, "when we were working on the film, it did not even touch my mind that film is inspired by any another film. May be the characters had some similarities. In fact I was inspired by a comic sequence of Mehmood ji and Om Prakash saab from 'Pyar Kiye Ja' which I used in the film through Binnu Dhillon's character. Years later I felt that the film had some shades similar to a Shammi Kapoor film."
When the film was released, a sudden trend of sequels had started. Did your team ever thought of having a sequel to it?
"I have been asked this by many but there was no concrete plan to come out with a sequel. Amrinder Gill bhaaji had shifted to different cinema. Honey Singh bhaaji had cut down on acting assignments and was busy with music in Hindi films." Also Read : Roles To Remember: Jassa From Shareek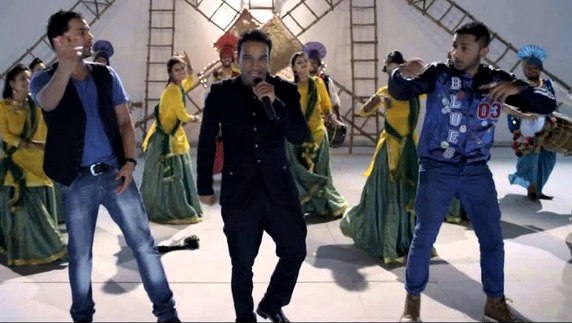 The film was released during the Republic Day weekend and performed well at the box office. "Today I am mainly known in the industry for 'Tu Mera 22 Main Tera 22'. It was released along with 'Race 2'. Few months after its release, I met Abbas Mastan duo in Mumbai and introduced myself to them. They told me, "Accha to woh aapki film thi, us film ne kayi jagah race 2 ka nuksaan kiya". It was one bravura compliment for the film," he shared and signed out.
TRIVIA:
1.Film grossed 2.10 crore in its first weekend in India. It was fifth top grossing film of that time.
2.The weekend overseas collection was around 80 lacs. (Canada, UK, New Zealand & Australia)
3.Surveen Chawla was the first choice for the female lead opposite Amrinder Gill.
4.The title was suggested by Yo Yo Honey Singh.
5.The film was mainly shot in Jalandhar and overseas shoot was done in Melbourne, Australia.
6.'Main Tera 22 Tu Mera 22' got nominations for Best Debut Director (Amit Parashar), Best Supporting Actress (Wamiqa Gabbi), Best Music (Yo Yo Honey Singh), Best Lyricist (Alfaaz) and Best Singer (Amrinder Gill).
7.Binnu Dhillon won award for the best comic performance.
8.Directors Manav Shah and Taranvir Singh Jagpal appeared in small roles.
9.'Tu Mera 22 Main Tera 22' clashed with 'Race 2' and 'Akaash Vaani'.
10.The first look of the film had two babies presented as angel & devil mentioned as characters of Amrinder Gill & Yo Yo Honey Singh.
11.Producer JS Kataria's son Harsh Kataria made his acting debut with the film.
12.Master Saleem appeared as himself in the film.
---