The Twitter accounts of popular Punjabi actress Rubina Bajwa and her husband, Gurbaksh Chahal, were recently suspended. We were all taken aback by the news and wondered what could have caused it.
Actually, Gurbaksh's Twitter account was suspended for seven days, but it was reinstated on the sixth day. A few hours later, he shared another video commemorating his one-year wedding anniversary, and Twitter suspended both Gurbaksh and his wifey, Rubina's accounts for unspecified reasons. Also Read : Set Aa: Jagdeep Sidhu Announces Collaboration With Gurpreet Palheri, Releasing This Year!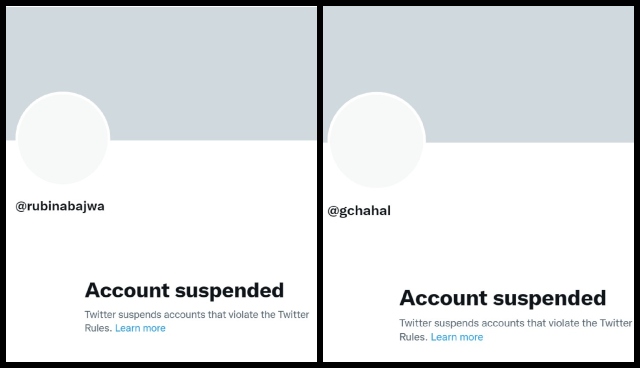 According to the Gurbaksh-owned news portal BNN, no notification of the suspension was sent to the couple. There has been no response to inquiries.
It is worth noting that Gurbaksh's Twitter account was suspended after he responded to "rape" and "sexual assault" threats against his wife and actress Rubina Bajwa on social media. Also Read : Confirmed! Sidhu Moosewala's Hologram Show To Commence This Year!
According to BNN, the action was taken as part of a vendetta against their news format on Twitter.
Inputs : CLICK HERE
---