Late actor Om Puri was known for his impeccable performance and dialogue delivery who floored movie buffs with his superb acting chops across different cinema industries including Hindi, Regional and International films.
Apart from his nuanced acting, the actor grabbed a lot of headlines for his unfiltered statements which many-a times became controversial episodes and surrounded him throughout his life.
Let's take a look back at these controversies! Also Read : Punjabi Movies Om Puri Has Been A Part Of!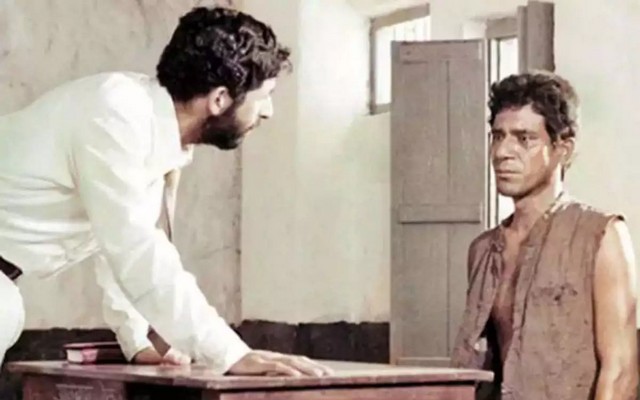 SEXUAL RELATIONSHIP WITH MAID AT THE AGE OF 14:
Om Puri's ex-wife, Journalist-columnist Nandita Puri had penned his biography, 'Unlikely Hero: The Story of Om Puri'. Soon after the book was released, it created quite a stir leaving everyone shocked as it made shocking revelations about Om Puri's sexual life.
The book revealed that Om Puri had intercourse with Shanti, a 55-year-old maid when he was just a 14-year-old kid. Furthermore, she went on to make a sensational revelation that it was not just Shanti but he also had a long-time sexual relationship with another woman named Laxmi. Well, this was not all as the actor ignited the controversy by reacting on the same and said, "Aap (referring to the audience) mujhe bataiye, esme 14 saal ke bache ka kasoor tha ki 55 saal ki aurat ka?" Also Read : Here's The Punjabi Connection Of Bigg Boss 16's Priyanka Chahar Chaudhary!
ALLEGATIONS OF DOMESTIC ABUSE:
In the year 2013, Om Puri's wife had filed a police complaint against the actor for allegedly assaulting her after a heated argument at their Versova flat. Following which Versova police had filed a chargesheet against the veteran actor in the domestic violence in 2014 and he was booked under Indian Penal Code sections 324 (voluntarily causing hurt by dangerous weapons or means) 506 (criminal intimidation) 504 (intentional insult to provoke breach of the peace). In 2016, the couple opted for judicial separation after 26 years of marriage.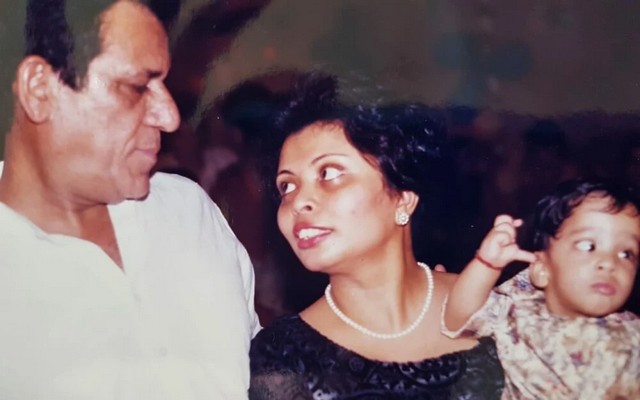 HIS ANTI-ARMY COMMENTS:
During a televised debate at the time of Uri attacks and the surgical attacks, the actor made a startling statement, "Who had asked the soldiers to join the army? Who told them to pick the weapons?". Extending his support towards Pakistani artists he had said that they come to India on Visa, not illegally. Following this statement, a police complaint was also lodged for allegedly insulting Army jawans.
In response to this, he later apologised and added, "I want to be tried by the army, I should be court martialled. I want a constructive punishment. The army should teach me how to use weapons and send me on the same site where that brave man has sacrificed himself for the country. I don't want to be forgiven. I am pleading to the nation I want to be punished." Also Read : Revisiting Anupam Kher's Punjabi Filmography- Check Out!
REACTION ON AMIR KHAN'S STATEMENT:
Bollywood actor Amir Khan's statement had stunned everyone when he had said that his family felt 'insecure' in the country's atmosphere of growing intolerance to which Om Puri had said Amir's reaction to intolerance 'overblown' and 'intolerable'.
REMARKS ON POLITICANS:
Well, the fact is we all agree to him but it was only him who had the courage to say so.
Om Puri from the Ramlila Ground had called out the politicians "Yeh (MPs) anpadh hain, inka kya background hai? Aadhe se zyaada MP ganwaar hain hum dekhte hain TV pe, yeh kaise ladte hain house mein."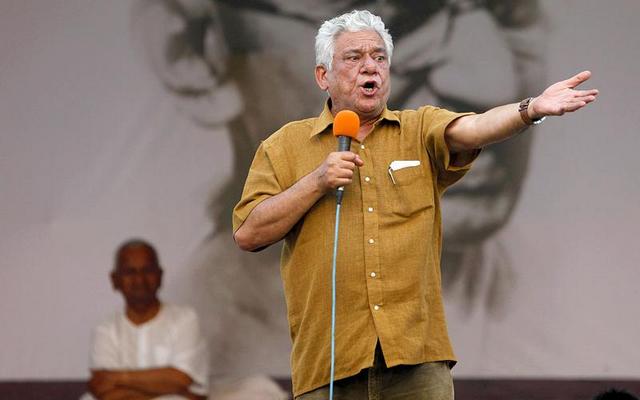 CALLING NAXALITES AS 'FIGHTERS':
Among many of the statements given by Om Puri, a statement which received heavy criticism was when he labelled Naxalites as fighters. "They (naxals) are not terrorists because they don't resort to irresponsible acts of terror by planting bombs on streets. Naxals are fighters who fight for their rights. They don't harass the common man and the poor." Also Read : Legendary Yash Chopra And His Eternal Love For Punjab
BEEF BAN CONTROVERSY:
In the year 2015, when slaughter and consumption of meat of bull and bullock was banned in Maharashtra, many had shared their diverse opinion on the social media but Om being vocal on national events had openly criticised the men behind the beef ban. He had said, "(Those) who wanted to put a ban on slaughtering cows in the country were hypocrites. We export beef and earn dollars from it. I want to ask them if they will fight people eating beef everywhere in the world. If Muslims want to eat beef in India, it shouldn't be a problem."
Well, many fans of the incredible acting genius take his debatable statements with a pinch of salt, many believe that he was not cautious of his statements. Nevertheless, he will always be remembered as an actor who not only enjoyed mammoth amount of stardom but also somebody who never feared to speak his mind out by mincing words.
---