Recently, Sarang Sikander, son of late legendary singer Sardool Sikander & Amar Noori posted a series of photographs and videos on his social media which immediately caught everyone's attention.
Actually, in these videos and photos, Sarang and his mother posted a photograph of an invite which read, 'Welcome to the Anand Karaj of Sarang and Ruby'. Noori further captioned the photo, "Ajj Din Khushian Da". Also Read : Ranjit Bawa Purchased A New Car – Which One?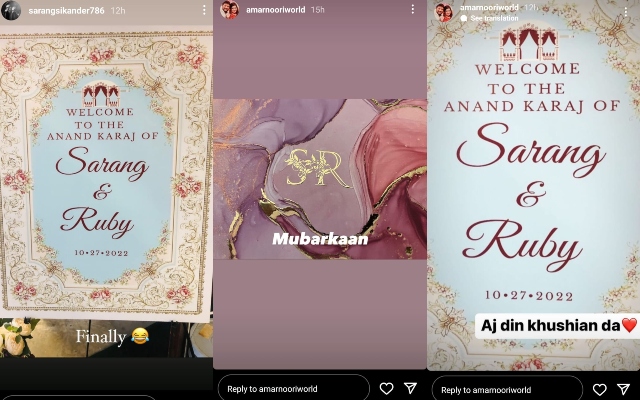 Apart from this photograph, several videos of wedding celebrations were also shared on their respective social media handles.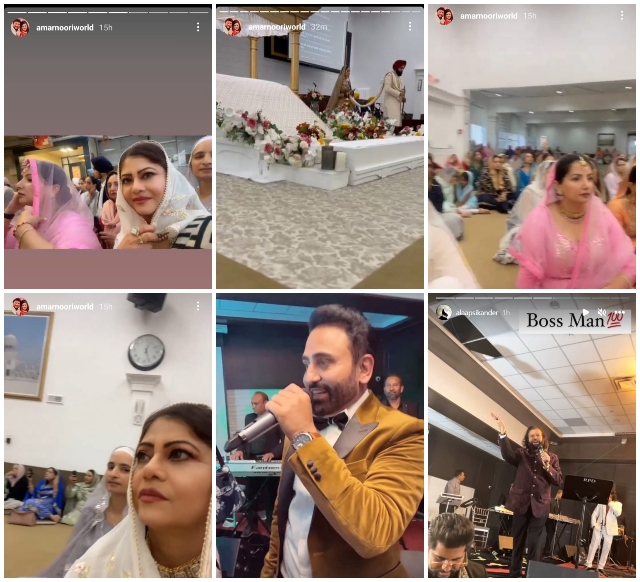 Well, this led all their fans and followers surprised and wondering if Amar Noori's son, Sarang is getting married.
However, the suspense was soon ended as minutes after Sarang shared an adorable photograph with the newlyweds. The post was accompanied with a caption, "What you guys thought". Kamaljit Neeru and Amar Noorie are dear and close friends which Sikander's had gone to attend abroad. The grand event was attended by several artists including Sarabjit Cheema, Hans Raj Hans and others. Also Read : Wedding Bells On The Way For 'Ek Jind Ek Jaan' Actor, Aryan Vaid!
Have a look at the glimpses shared on social media handle.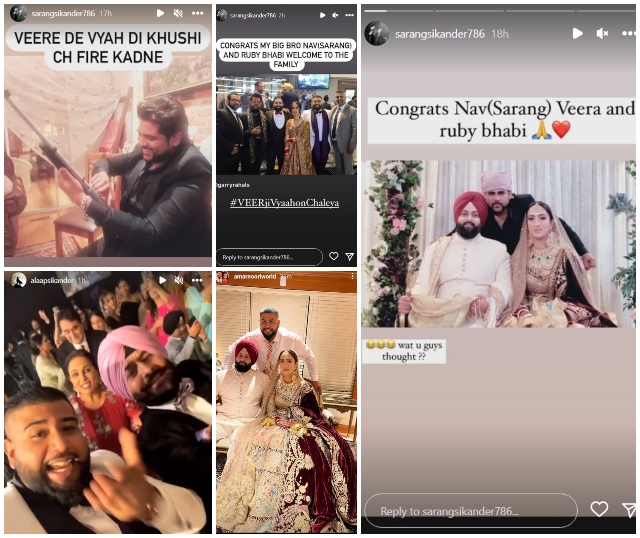 Not to keep you wondering, actually it was the wedding of veteran singer turned actress Kamaljit Neeru's son, Nav Sarangjeet. Also Read : Congratulations! Rubina Bajwa Gets Married To Gurbaksh Chahal – Pics Inside!
Whatever be the case, heartiest congratulations to the couple from our side as well!
---