Well! Well! The wait is finally over as the much-awaited trailer of new entrants Dilraj Grewal and Jannat Zubair is finally out! Ever since the film announcement, everybody had their eyes on the film for what makers are going to bring new in this one.
Now, when the makers have finally dropped the trailer, we too are back with our review!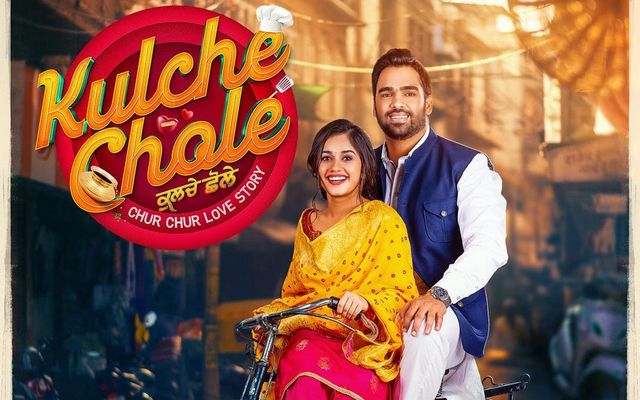 I have to confess that I am super happy that it is pretty nice. I really liked it because it seemed liked a breath of fresh air for nothing is repetitive. Neither the faces nor the concept.
The fresh story looked quite relatable because unemployment is actually a big issue in Punjab and this issue has been portrayed well on screen by the director Simranjit Hundal.
Talking about the leads, we've already seen Jannat working so much on television but Dilraj has yet created his magic with his beautiful songs only. However, after watching the trailer, his hard work is evident from the trailer as despite acting for the first time as a lead, he looked quite natural on screen
It is important to mention here that the trailer launch has been done in the Facebook's Mumbai head office, a practice which hasn't been done before in the Punjabi industry and this comes second after their historic song launch in Dubai.
So, a big congratulations to the entire Saga team who are inspiring entire Punjabi industry to do something new in the industry. Phew! somebody is at least trying to break the monotony.
Talking about the film, you can go to the theatres if you want to watch those old faces, old concepts, similar kind of jokes but if you're planning to watch something new and different, the film is releasing on November 11. Mark your calendars already!
I am really hopeful that this film will be worth watching as its very important for one to be experimental when it comes to content and currently Punjabi industry is in the dire need of new faces. To be honest, right now we are really not bothered about watching a film in the theatre because we know what those typical faces are going to feed us.
In the trailer, I really liked Jaswant Rathore's comedy timing. Dilraj and Jaswant's camaraderie onscreen ensures a laughter ride throughout the film as well.
Jannat who looked so cute in the trailer, we hope she stays and does more films because industry people doesn't let actresses do more than a film or else we as an audience don't support.
But we totally extend our support to 'Kulche Chole' because I genuinely liked the trailer which was good and fun to watch, leaving you with a sweet smile on the face. The narration in the entire film has been done by Jaswant and the entire story has been woven around by Simranjit Hundal. It was good to see the the way this film has been written and portrayed. Everybody suited their character.
The film is based in Amritsar and as they swaad chhole har koi nahin bna sakda, so if these choles are made tasty that would itself imply a nice story.
Curtains will be raised on November 11.
How did you like the trailer, comment below!
---
More Article..
---