After Babe Bhangra Paunde Ne, Diljit Dosanjh has once again treated his fans with yet another good news as he starts the filming for his next!
The much-awaited film is none other than the biopic of late legendary singer Amar Singh Chamkila which will be helmed by ace filmmaker Imtiaz Ali. The 'Moon Child Era' singer himself shared the update, along with his film look. 'New Movie-New Look,' he captioned the photo. Also Read : Hai Koi Hor: Gavie Chahal Dedicates His Next To Sidhu Moosewala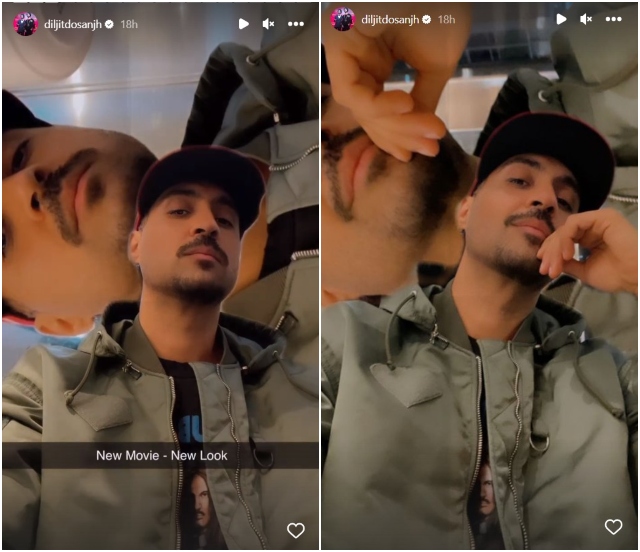 Fans have eagerly been waiting for this biopic from quite some time now and the news of Diljit being finalised for the role had got everyone excited. According to reports, Parineeti Chopra will play Amarjot Kaur opposite Diljit. It is worth-mentioning here that a few days back, Diljit had even shared a series of photographs with Imtiaz Ali and music maestro AR Rahman leading fans to speculate whether the three have joined forces for the project. One netizen commented, "Something big is cooking" while another wrote, "Looks like great news in the making! Love you Diljit Bai" Also Read : An Immortal Real Life 'Gadar' Story: Boota Singh And His Lady Love Zainab!
Well, it seems AR Rahman will be giving the music for the film.
The news has surely got us all excited. The role can surely prove to be a path-breaking role in his career and we too really can't wait for Diljit donning the role of legendary singer.
---