Veteran actor Anupam Kher is one of the finest actors we've in the industry. His love for acting can be ascertained from the fact that he did not shy away from playing a 65-year-old man's role in his debut project, Saaransh at the age of 28.
Well, his passion for the art has only increased over the years. In a career span of more than three decades, Kher has worked not only in Bollywood films in several regional cinema including Malayalam, Marathi and Punjabi.
So, here sticking to the Punjabi industry we are taking a look back at a list of Punjabi films, Anupam Kher has been a part of! Also Read : Legendary Yash Chopra And His Eternal Love For Punjab
YAARAN NAAL BAHARAN: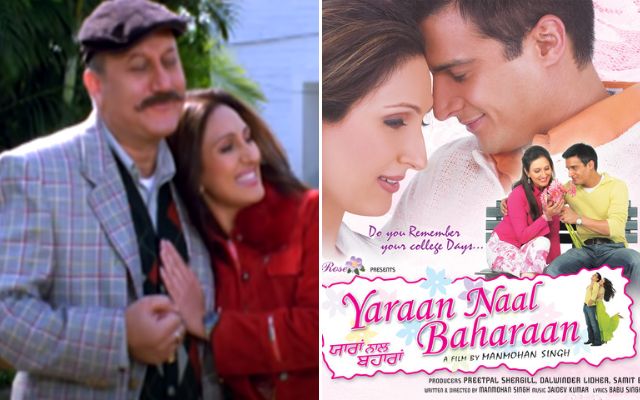 This evergreen romantic film was released in the year 2005 where we saw veteran actor for the first time in a Punjabi film.
Directed by Manmohan Singh, the film starred Jimmy Sheirgill and Juhi Babbar in the lead roles along with Raj Babbar, Anupam Kher, Vivek Shauq, Gavie Chahal, Sunita Dhir, Sonika Gill, Ketaki Dave, Sharhaan Singh, Prabhleen Kaur, Sudeepa Singh, Naren Malik, Rupi Kamboj and Gurpreet Ghuggi in the pivotal roles. Also Read : Did You Know The 'Yaaran Naal Bahaaran' Actress Is Married To One Of Our Favorite TV Actor?
The subject of the film revolved around the youth's freedom to choose their life partner and the dilemma in the minds of young couples about staying true to their family values and keeping their family's head high.
Anupam Kher in the film had played Retd. Col. Thakur Singh and father of Harman (Juhi Babbar). Also Read : Celebrating 15 Years Of The Youthful Trendsetter - Yaaran Naal Baharan - Trivia Inside!
The film was a superhit which enjoyed a good run at the box office, breaking the myth that Punjabi films do well only with NRI based themes.
TERA MERA KI RISHTA: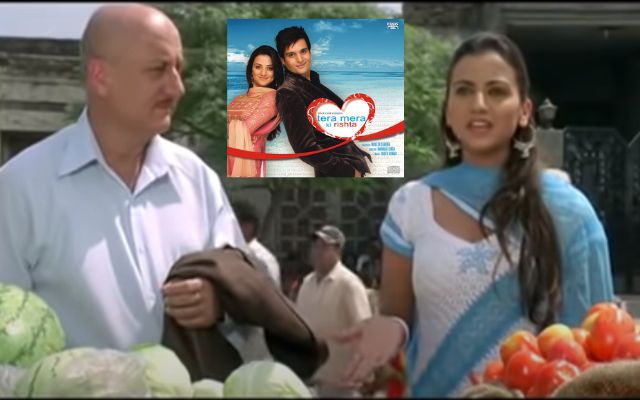 Nearly four years after, Anupam Kher once again featured in another romantic saga, 'Tera Mera Ki Rishta' which had Jimmy Sheirgill and Kulraj Randhawa in the lead roles. Considered as one of the costliest Punjabi films of that time, the film featured Raj Babbar, Anupam Kher, Dolly Minhas, Archana Puran Singh, Gurpreet Ghuggi & Binnu Dhillon in the supporting roles. Also Read : Celebrating 10 Years Of Tera Mera Ki Rishta, A Romantic Saga That Garnered A Lot Of Love!
Released in 2009, 'Tera Mera Ki Rishta' is a film about two youngsters from different countries; how their paths cross and they fall in love is what the film holds. Meet, played by Jimmy Sheirgill, is fun loving rich NRI, while Rajjo, played by Kulraj Randhawa, is a simple Punjabi girl with strong family values.
In the film, Anupam Kher played the role of Mohinder, father of Roop (Jimmy Sheirgill) and husband of Natasha (Archana Puran Singh). Also Read : Bet You Didn't Know About The Only Punjabi Film Of Archana Puran Singh!
The film was a second big hit of the year, after Jimmy's other release Munde UK De in the same year.
CHATUR SINGH TWO STAR: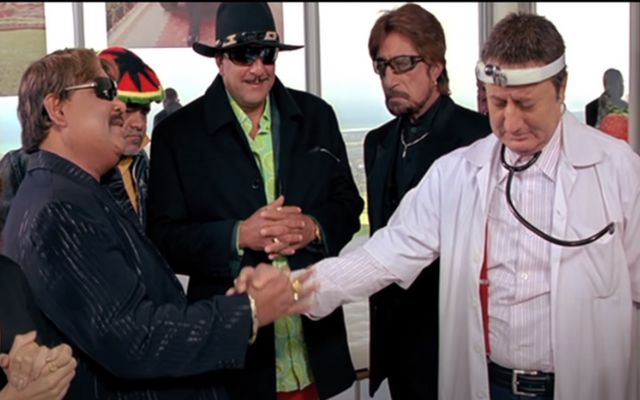 Though many of you might say that it was a Bollywood film but let us correct you as the comedy flick was released in four different languages including Punjabi, Hindi, Bhojpuri and English!
The story was about a police detective, Chatur Singh (Sanjay Dutt) who goes on a secret mission to South Africa in order to clear up his botched image. The mission is related to the murder of a politician and a cache of diamonds. The film starred Sanjay Dutt, Ameesha Patel, Suresh Menon, Anupam Kher, Vishwajeet Pradhan, Satish Kaushik, Gulshan Grover, Shakti Kapoor, Sanjay Mishra, Murli Sharma and others. Also Read : Did You Know These Facts About The 2011 Film 'Chatur Singh Two Star'?
Anupam played the role of Commissioner Rajpal Sinha / Dr Jhatka.
Well, ever since then he has been away from the Punjabi industry. However, with these three films we can surely ascertain that the actor always chose quality over quantity.
Let's really hope he finds a great script in Punjabi soon so that we get to see him creating his charm in Punjabi industry once again!
---