It's a very obvious fact that Bollywood is very much influenced by the Punjabi community and their culture. We've seen several remakes of Punjabi songs, Punjabi characters in a Hindi film aimed at adding a Punjabi flavour in the film.
No wonder, the soil of Punjab has given birth to so many heroes which left behind a legacy to be followed by millions. Their life in itself is an inspiration for so many that not just Punjabi film makers, their life stories has interested many Hindi filmmakers too.
Thus, we have curated a list of Punjabis on whom Bollywood has announced or already made a biopic on.
AMAR SINGH CHAMKILA: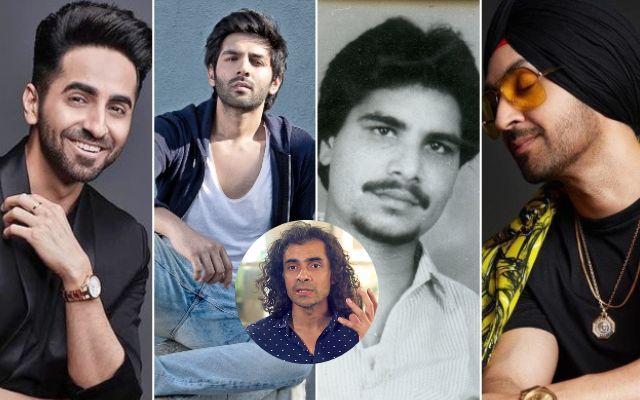 Late legendary singer Amar Singh Chamkila is considered to be one of the strongest stage performers. In a short career span, he had achieved a lot success. People used to line up in front of his house to get his dates. In a nutshell, he had become a synonym of Punjabi music at that time but unfortunately, he was shot dead along with his wife and his associates. Also Read : Chamkila: An Unsolved Murder Mystery Tangled In The Web Of Conspiracies From The Past 32 Years
Rumours of biopic being made on late legendary singer, Amar Singh Chamkila has been talk of the town from past few years. Recently, after a lot of escalations, it had come to light that ace filmmaker Imtiaz Ali has acquired the biopic rights after meeting late singer's family.
Several A-list actors of Bollywood including Ayushmann Khurrana and Kartik Aaryan were in the race to bag the role. However, finally, Diljit Dosanjh is finalised to play the role of 'Elvis Of Punjab' where Parineeti Chopra will be cast opposite him. Also Read : An Incident Which Proves That Chamkila Was A Man Of His Words!
KAPIL SHARMA: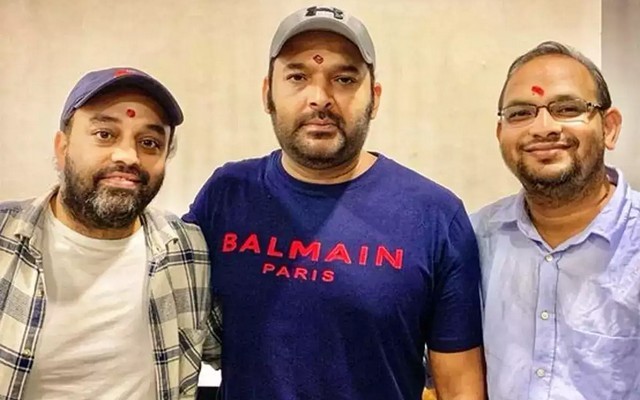 Popular comedian-actor Kapil Sharma paved path to the hearts of millions with his wittiness. In a long career span, he has seen highest of the highs and lowest of lows. His struggle to reach at the top of the career is truly an inspiration. Thus, producer Mahaveer Jain had announced a biopic on comedian's life earlier this year, titled, 'Funkaar' to be directed by Fukrey director, Mrighdeep Singh Lamba. Also Read : When Kapil Sharma Was Slapped And Kicked Out From The Sets Of 'Gadar : Ek Prem Katha'
JASWANT KHALRA: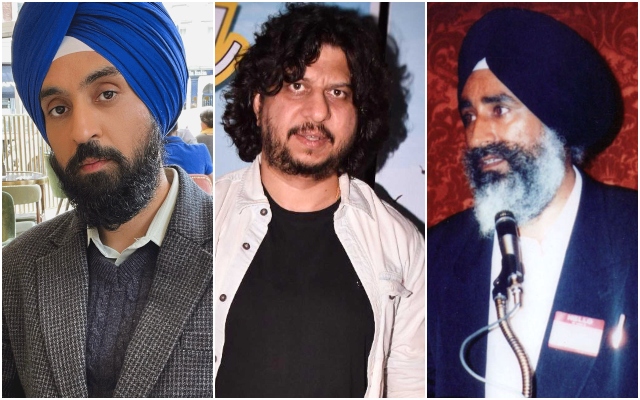 A prominent Sikh Human rights activist, Jaswant Singh Khalra had investigated the disappearance of countless sikh youths during the anti-sikh pogrom of 1984. Working on the cremation of unidentified bodies of men killed in fake encounters, suddenly, Khalra himself had disappeared in 1995.
Later, it came to light that he was murdered where six policemen were convicted of his killing. His work is considered to be pivotal in bringing state sponsored killing of innocent youths in Punjab to light.
Director Honey Trehan has taken the charge to bring the biopic to life with Diljit Dosanjh in the titular role.
AMRITA SHERGILL: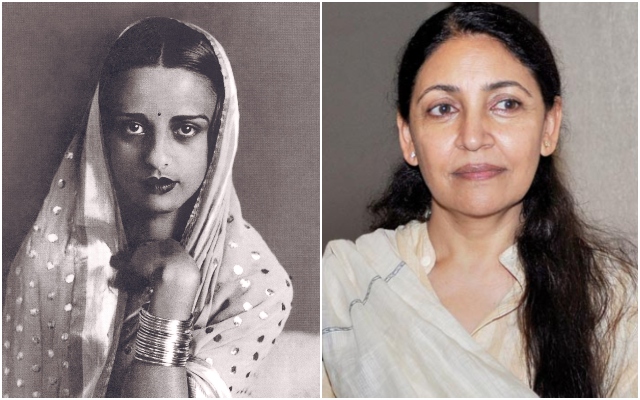 A few years back, Jimmy Sheirgill in an interview had revealed that Deepti Naval wanted to make a biopic on Amrita Shergill, world known painter from Punjab origin who happens to be his paternal great-aunt also.
Despite doing a lot of research and possessing a great material, she couldn't make it and while our team had reached out to know if she's still interested, she had said, "Oh that was a long time back, I have not given a thought to it in recent years."
AMRITA PRITAM: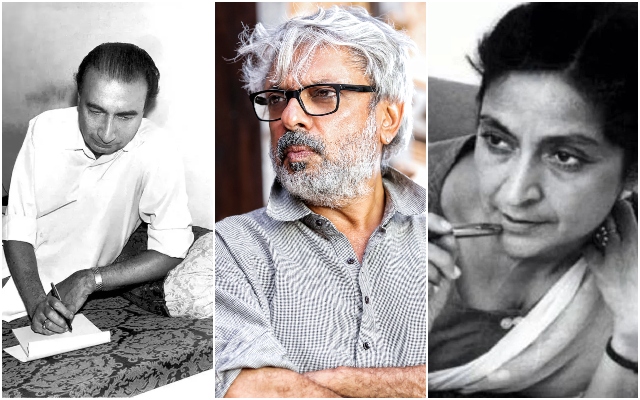 A few years back, rumours were rife that ace filmmaker Sanjay Leela Bhansali is keen on making a biopic on the life of poet, lyricist and author Amrita Pritam.
Featuring the unrequited love story of Amrita Pritam and Sahir Ludhianvi, several big names including Alia Bhatt, Taapsse Pannu, Sanya Malhotra, Deepika Padukone and others for the role of Amrita and Sahir were under consideration for the role.
However, nothing concrete came out in public over the years!
Surely, it would be a treat to watch if its ever made by the ace director like Sanjay Leela Bhansali.
SP OBEROI: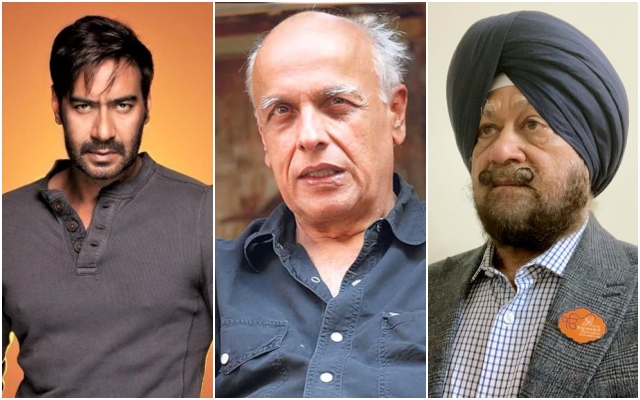 Earlier this year, it was announced that Bollywood director Mahesh Bhatt has roped in Ajay Devgn for a movie based on the life story of Dr. Surinder Pal Singh Oberoi.
For the uninitiated, Dr. S.P. Oberoi also known as 'The Saviour Singh' is a Dubai-based business tycoon who fought for saving the lives of hundreds of Indians, Pakistanis, and Filipinos from death penalties.
JASWANT SINGH GILL: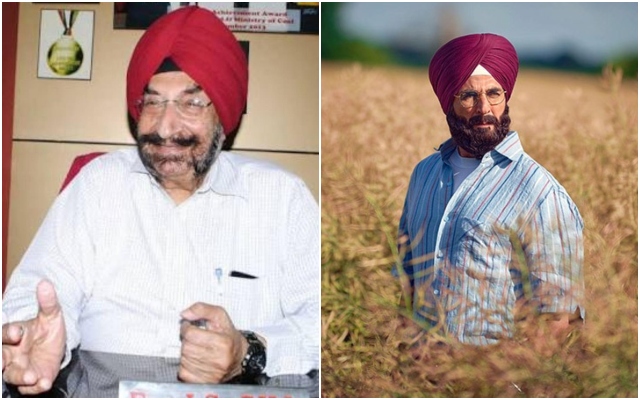 Another biopic which was announced earlier this year was based on the life of Amritsar-based Er Jaswant Singh Gill, who died on November 26, 2019. Gill had played a significant role in the rescue work of miners that got trapped inside a flooded coal mine in Raniganj of West Bengal in 1989. Also Read : All You Want To Know About The Chief Mining Engineer, Jaswant Singh Gill
Earlier several actors including Akshay Kumar, Ajay Devgn and Vicky Kaushal were under consideration for Gill's role but turbaned Akshay's photo went viral which was considered to be an official confirmation of him playing the role.
MILKHA SINGH: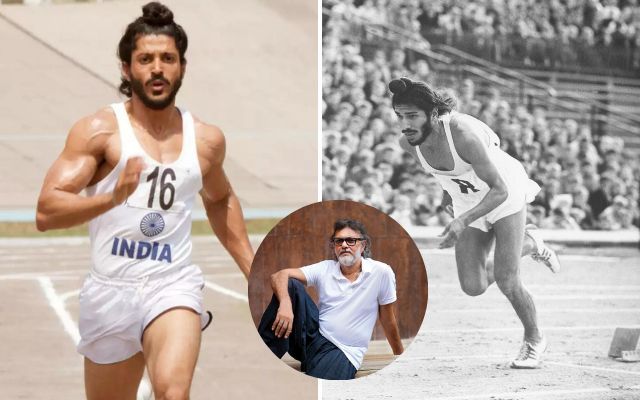 Who doesn't remember the 2013 released Rakeysh Omprakash Mehra's 'Bhaag Milkha Bhaag'? All thanks to Farhan Akhtar's sheer amazing acting skills and performance in the film. In fact, apart from Farhan Akhtar, the perfect involvement of great director and experienced actors like Divya Dutta, Pavan Malhotra, Yograj Singh, Sonam Kapoor and others added to the beauty of this film. Also Read : A Question That Stayed With Farhan Akhtar While Playing Legendary Sprinter Milkha Singh!
The film was based on Milkha Singh, an Indian track and field sprinter who had won gold medals in the 1958 and 1962 Asian Games. Receipient of Padma Shri, India's fourth-highest civilian honour, he had represented India in the 1956 Summer Olympics in Melbourne, the 1960 Summer Olympics in Rome and the 1964 Summer Olympics in Tokyo.
Known as 'The Flying Sikh', he is best remembered for his fourth-place finish in the 400 metres final at the 1960 Olympic Games, which he had entered as one of the favourites. He led the race till the 200m mark before easing off, allowing others to pass him.
SARDAR UDHAM SINGH: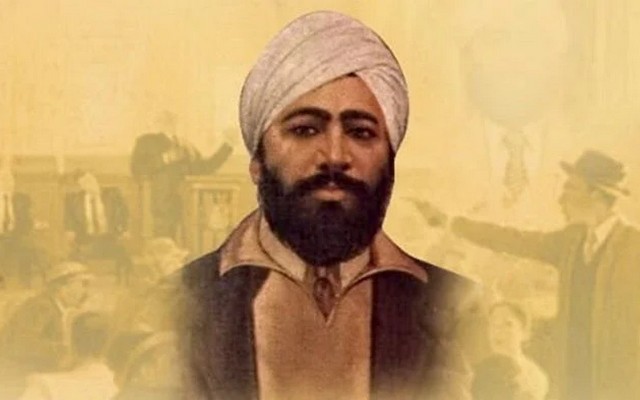 Well, if we talk about the brave heart Sardar Udham Singh, several movies featured his character. If you want to know about the movies based upon his life you can check out the list by clicking on the link attached. Also Read : 4 Times We Saw The Character Of Sardar Udham Singh Being Played On-Screen!
SHAHEED-E-AZAM BHAGAT SINGH: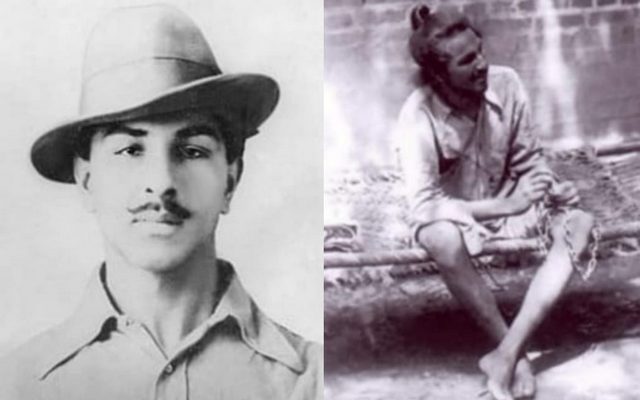 Just like Sardar Udham Singh, another brave heart whose life interested many to make a biopic on him, is none other than, Shaheed-E-Azam, Bhagat Singh. Bollywood actors including Manoj Kumar, Ajay Devgn, Shammi Kapoor, Bobby Deol, Sonu Sood portrayed Bhagat Singh on the silver screen. Not to forget, Rakeysh Omprakash Mehra's 'Rang De Basanti' was also an unique thought of presenting the lives of freedom fighters with an ensemble cast of Aamir Khan, R Madhavan, Soha Ali Khan, Kunal Kapoor, Sharman Joshi, Atul Kulkarni and British actress Alice Patten. Also Read : Woah! This Was The Pistol With Which Bhagat Singh Assassinated John Saunders
Did we miss out on any? Feel free to share with us in the comments section!
---
More Article..
---