In order to expand Punjabi cinema, Harbhajan Mann and Manmohan Singh continued making films which were culturally more related to Punjab and could also connect Punjabis worldwide.
'Mitti Wajaan Maardi' (2007) was one such film from the team!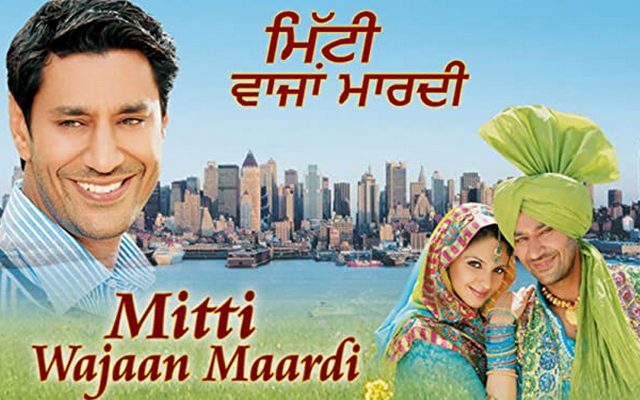 Produced and directed by Manmohan Singh, the film starred Harbhajan Mann and Japji Khaira in the lead roles along with Kanwaljit Singh, Dolly Minhas, Deep Dhillon, Gurpreet Ghuggi, Binnu Dhillon, Rana Ranbir, Jaswant Daman, Balwinder Vicky, Razia Sukhvir, Harpal Singh, Darshan Aulakh, Harby Sangha, Gurvinder Kaur, Vivek Shauq and Mahie Gill.
The film had recently completed 15 years of its release. So, we thought of reaching out to film's writer Baldev Gill to talk about the film. He was sweet enough to open his heart out and share his fond memories associated with the shoot of the film.
Talking about the subject of the film he shared that he had it in his mind when Harbhajan Mann was to start his next film. He liked the concept of an NRI youngster returning back to India.
Upon asking if the film was inspired from Dalip Kaur Tiwana's novel 'Rinn Pitran De', he said, "I won't deny that there were similarities but there was a difference between the novel and the story I had written as a script for the film." Also Read : 8 Harbhajan Mann Films That Got Shelved
CAST:
Talking about the cast he says, "Apart from Harbhajan Mann, rest of the lead protagonists (Kanwaljit Singh, Deep Dhillon, Gurpreet Ghuggi, Rana Ranbir, Vivek Shauq) had worked with Mann ji (Manmohan Singh is fondly called by this name) before. Japji Khaira had won Miss World Punjaban title 2006. Everyone felt she would be perfect for the lead role. Our friend and pageant organiser, Mr Dhatt Jasmer had fixed a meeting with Japji Khaira and then she was selected on the spot. Mahie Gill had previously done a serial I was associated with. So, I suggested her name for the sister's role and she was finalized for the film."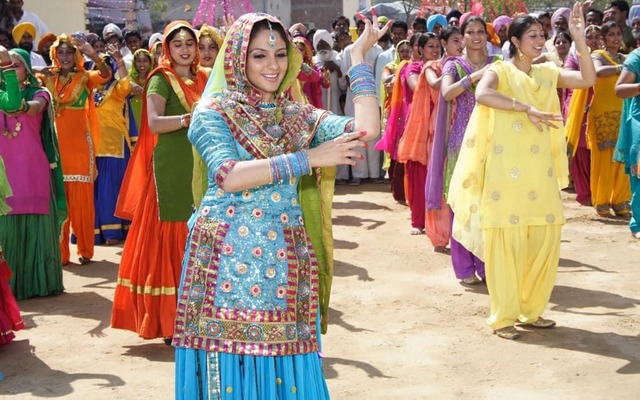 Art Director Tirath Singh Gill too had played a major role in giving the film a makeover in terms of look. So, we reached out to him also to get a sneak-peek into making of the film.
SHOOT LOCATION:
So, while choosing the shoot location, Tirath Gill revealed that the film was shot in Harbhajan Mann's village, Khemuana (Bathinda). The actual house of Harbhajan was shown in the film.
Well, it wasn't that easy! "His village home was to be worked upon since he and his family lived in Canada. I had reached two months before the shoot in Khemuana. The house was renovated, the rare household items such as Ghadhni, old utensils etc were provided by me. When shooting was to take place, Harbhajan Mann came and refused to stay in the hotel as he didn't want to miss the opportunity to live at his native place", shared Gill.
Furthermore, he went on to share that Harbhajan was joined by his father, wife and children after some time. Thus,Gill who was staying in the same house during the shoot, planned to shift in a hotel. In fact, he even packed his stuff to leave for the hotel but Harbhajan stopped him. Despite reasoning that his family would need privacy, the singer insisted him to not only stay but also teach him Yoga in the morning.
"During this one-month schedule of 'Mitti Wajaan Maardi' he learned Yoga from me every morning", reminisces Gill. Also Read : Legendary Yash Chopra And His Eternal Love For Punjab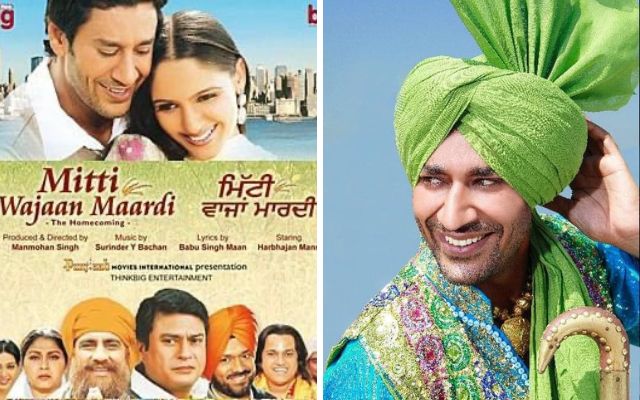 Quite interestingly, Harbhajan Mann had studied in the school which was shown in the film. Once during the shooting in school, he got emotional remembering his late mother and childhood days. "It was a touching moment for everyone. When Harbhajan wouldn't shoot, people of the village would ask "Ajj Kaka nahi aaya..Kaka Kithe Hai"?. Not Harbhajan, everyone in the village used to call him by his nickname!
TIRATH SINGH GILL ON DIRECTOR MANMOHAN SINGH!
"Mann ji is such a positive person and that positivity could be felt around.
We were supposed to shoot this fair song and, on that day, it rained heavily almost everywhere in Punjab. In fact, the rain occurred in other parts of Bathinda but not in Khemuaana. Surprisingly, after finishing the song, during the pack up time in the evening it started to rain. I mean, if the rain had started earlier in the day, the whole set would have got damaged and it might have delayed the shoot by 3-4 days. Also Read : Interview: Manmohan Singh Opens Up About His 4 Year Gap From Movie Making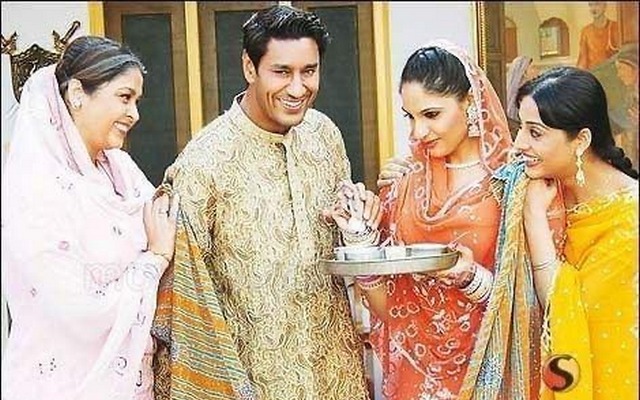 Working on Mitti Wajaan Maardi was one of my most memorable working experiences of any film", says Tirath Singh Gill while signing off!
It is worth mentioning here that, multiplexes had just entered Punjab (Ludhiana) when Mitti Wajaan Maardi had released, making it one of the first Punjabi film which released and witnessed the newly formed era of Multiplex.
Compared to other films of Harbhajan Mann and Manmohan Singh team, Mitti Wajaan Maardi was not as big hit as their other films but was still a box office winner. It performed exceptionally very well in overseas outdoing many Hindi films. Also Read : Bet You Didn't Know About The Only Punjabi Film Of Archana Puran Singh!
TRIVIA:
'Mitti Wajaan Maardi' had close competition with Bollywood films like 'Bhool Bhulaiya', 'Johny Gaddar', 'Laga Chunri Mein Daag', 'Dil Dosti' etc.
On UK Box Office, Mitti Wajaan Maardi went on to run for over 100 days.
While Angelina Jolie's much-anticipated movie, 'The Mighty Heart' failed to make it to UK Top 10, Mitti Wajaan Maardi had scored on the chart.
The film marked the acting debut of noted actress Japji Khaira.
Despite working in few films before, this film brought Binnu Dhillon's first breakthrough role.
Earlier there was a plan to show Mahie Gill's fiancé in the film. Though his mention was there in the film but he was not shown in the film at all.
Unlike today, the year 2007 had only 4-5 Punjabi film releases.
Punjabi film directors Navaniat Singh and Mandeep Kumar had assisted in the film.
While 'Mitti Wajaan Maardi' was in making, a film 'Babul Da Vehra' on the same subject (official adaptation of Dalip Kaur Tiwana's novel Rinn Pitran De) was being made which was released in 2008 but went without a trace.
Jaswant Daman was part of both 'Mitti Wajaan Maardi' and 'Babul Da Vehra'.
Kimi Verma was considered for the lead role.
Jaswant Daman's voice was dubbed by Rupinder Roopi.
---