Post-Independence, back in the day, meanwhile Punjabi cinema was still recovering from the wounds of partition, only a few Punjabi films were being made.
Things changed post the release of 1959 film, 'Bhangra' which gave a new lease of life to Punjabi cinema and the career of actress Nishi, who since then was doing secondary roles in big Hindi films and lead roles in small Hindi films. The film being a game changer made her the leading lady of Punjabi cinema.
Very next year Indira Billi entered in Punjabi films. Just like Nishi, Indira too came from Hindi films.
She too became a big name in the Punjabi industry. If X Punjabi film had Nishi in the lead role, then Z would definitely cast Indira Billi in the forefront.
We had already done a write up on Nishi sometime back. So, now let's have a look back at the career path of Indira Billi. Also Read : Daaj: A 70's Superhit Punjabi Film Based On The Dowry System- Exclusive Interview & Trivia Inside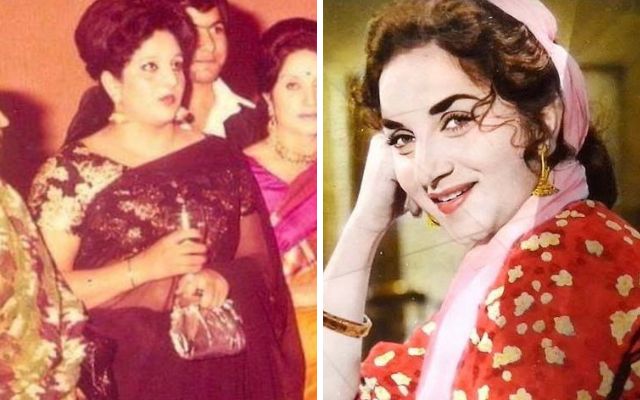 Born in 1936, Billi belonged to village Tughalwala, Gurdaspur. It is said that after the partition her family moved to Bombay where she tried her luck in films.
Originally named Indira Kaur, she got the tag of 'Billi' due to her catty eyes. Indira Billi initially appeared in minor roles in Hindi films but a small appearance in Raj Kapoor's 'Shree 420' helped her further to remain in circulation. Also Read : OMG! Have A Look At Guru Randhawa's Total Net Worth!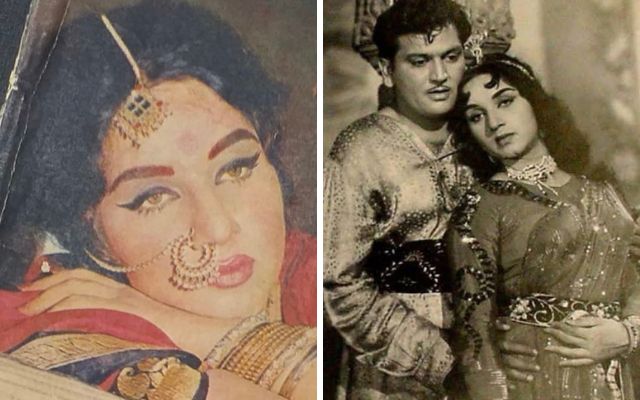 Following the path, came her way small films in the category of costume drama to stunt films like 'Jungle Ki Duniya', 'Harihar Bhakti', 'Chakradhari', 'Tarzan Aur Jadugar', 'Pahadi Nagin' etc.
Getting into a Punjabi film was a turning point for her, where she had back-to-back hits after her debut in 'Yamla Jatt' (1960).
Talking about her works in the Punjabi film industry, 'Do Lacchian', 'Billo', 'Jatti', 'Heer Sial' ,'Pardesi Dhola', 'Sassi Punnu', 'Jagga', 'Mama Ji', 'Chamba Di Kali', 'Shehar Di Kudi', 'Pardesan', 'Dupatta', 'Kanka De Ohle', 'Patola' and 'Kulli Yaar Di' etc have been some of her prominent Punjabi films.
Out of these, 'Sassi Punnu' one of the first coloured (partially coloured) Punjabi film had won special merit certificate at National Awards. Her another film 'Jagga' with Dara Singh also met with same honour at the National Awards. Also Read: From Arman Dhaliwal To Tarz Veer- Journey Of An Artist From Bathinda!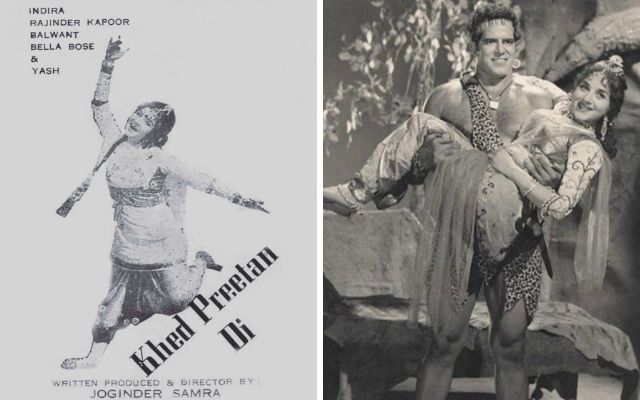 Despite enjoying a huge star status as the leading lady of Punjabi cinema, she continued to work in Hindi films also.
In fact, while working with local actors in Punjab she would often encourage them. Not many of you might be knowing but Saroop Parinda (Atro Chatro) was her foster brother who was encouraged by Indira Billi to take up a career in acting.
It was widely reported that she had married an actor with the name Shiv Kumar, but it is the wrong information available on the internet. Rather, she had married a businessman named Shiv Kumar who owned Kumar Talkies at Chandni Chowk, Delhi.
The story of yesteryear actress was quite captivating and moving. Thus, we reached out to Indira Billi to know how has she been doing over the years!"You have been tracing me by contacting people known to me (laughs). Bahut der pehle ki baatein hai(It's been so long). What is there to talk about my life? Main khush hoon..theek hoon…mera parivaar mere saath hai(I am happy and healthy, living with my family). All I would say is I am leading a very private life", says Indra Billi on brief note.
Well, we had to respect her privacy.
After quitting the showbiz five decades back, Indira Billi never ventured back into films. Though occasionally she attended few shows in till early 90's in Punjab and Punjabi diaspora abroad but that was because her family was associated with some Punjab's cultural event program which were being held worldwide. Being married to a man who owned a cinema and belonged to the family of film distributors, it was easy for Indira Billi to get back into films but she chose to keep herself away from all the media galore.
A song 'Gore Rang ne Ragadta' by Kartar Ramla and Sukhwant Sukhi had a phrase which mentioned and talked about her beauty and popularity in the reign. Also Read: Batch 2013 Movie Review: A Class Apart!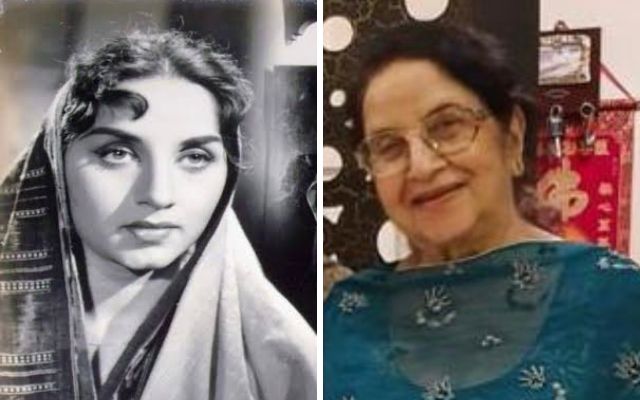 She has two children, a son and a daughter. While her husband, Shiv Kumar had passed away couple of years back. Indira is now based in Noida with her son's family and spends quality time in the company of her grandchildren and relatives. In a career span of nearly one and a half decade, she had worked in nearly 50 to 60 films out of which over 20 were Punjabi films which had given her stardom and recognition as an actress. Also Read: Sonu Sood Used To Cry Before Doing Comedy In 'Singh Is Kinng' – But Why?
In the documentation of the old era of Punjabi cinema and films, Indira Billi will always be credited for her contribution to a then less developed Punjabi Cinema.
We wish healthy years ahead to this catty eyed Punjabi beauty.
---
More Article..
---