A new talent has recently entered the industry to spread magic with his talent, Tarz Veer, who is a lyricist and singer by profession. His soulful and melodious voice immediately strikes a chord with music lovers.
Thus, we thought of introducing our readers to his journey that started all the way from Bathinda. Without any further ado, let's start reading…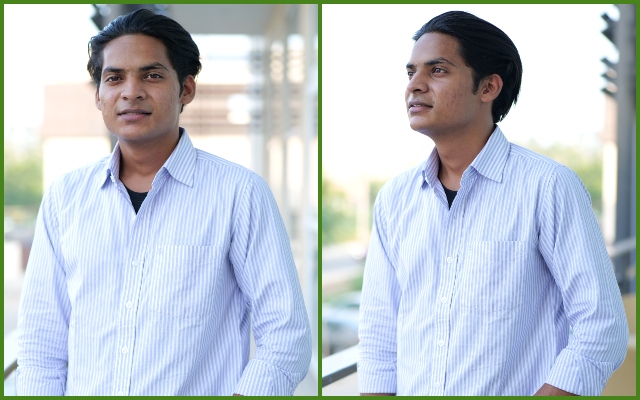 Tarzveer's father, S. Baltej Singh is an Ayurvedic doctor while his mother, Pardeep Kaur is a homemaker. His elder brother is a pharmacist and their's is a decent Indian middle-class family.
It might come to you as a surprise but it was his father's dream to make his younger son, an artist. In fact, his father has also been fond of writing poetry and this artistic side of him led to Arman developing keen interest in singing. Also Read : Thanks To These Punjabi Singers That Folk Genre Is Still Alive In Music Industry
EARLY CHILDHOOD:
Arman was just five years old when he performed on stage for the first time. Yes! You read it right! Actually, the singer started taking formal music training at a very young age and would always participate in music competitions. In fact, when he was in second standard, he had secured second position at state level in a folk music competition which was organised by PSEB. Before moving to Mohali, he continued to participate in 'Virasat Mela' which is held every year in Bathinda.
Talking about his formal training, the singer, while talking exclusively to GhaintPunjab, revealed that he was trained from his school teacher, Tirlochan Singh initially but later, at the age of 14-15, he got his classical training from Ustad Baldeep Singh.
His avid interest never meant compromise on his studies. As a matter of fact, he is a graduate in Music from Government College, Mohali. Also Read : Punjabi Wedding Playlist Without Which Every 'Vyaah' Is Incomplete!
CAREER:
In order to make his singing a serious profession, he moved to Mohali in 2018. Simultaneously, he enrolled himself in Mad Arts Jaspal Bhatti Film Studio to learn practicality in film-making which would eventually help him in making his own music videos…quite far-sighted!
During his course, Arman began his career as an Assistant Director for Jasraj Bhatti's 'Maat' (2018) and subsequently made his playback singing debut with 'Divorcee Party', another Jasraj Bhatti film from the same year.
Later, in the year 2019, Arman recorded his next titled, 'Galti', however, it couldn't be released due to some reasons. In 2020, he launched his breakthrough song, 'Judaiyaan' with the unwavering backing of his family and friends. Released by Kalam Records, the song gained him a great deal of acclaim than the team had anticipated. Also Read : Why Does Yo Yo Honey Singh Wears These Customised Lockets?
Taking a time off from work for a year, Arman decided to market himself as Tarz Veer for his debut EP titled 'Hizar' in 2022 consisting of four single tracks, earlier this year. The EP has already been winning hearts of music lovers all over the country.
"We created around 34-35 tracks out of which these four tracks were selected for the EP after a lot of contemplation", he shares.
WHEN HE WAS TOLD HE CAN'T SING:
There is not even a single person in the world who hasn't faced criticism in their life and Tarz Veer is no different.
At a small age of around 13, meanwhile his voice texture changed because of singing high notes in folk singing and hormonal changes was another factor.
This drastic change in voice made several tell him that he would never be able to sing because of his baritone voice. He got demotivated but then he met Baldeep Singh who advised him to pursue classical training instead of folk singing and then the rest is history!
Well, as they say, you always need to believe in yourself and that's what Tarz Veer did. As a result, the soulful singer is already creating stirs with his melodious voice.
Here we too wish him all the luck for his future endeavours.
---