When it comes to advancements in filmmaking, the 1959 classic 'Kaagaz Ke Phool' is said to be the first CinemaScope Hindi Film, as well as the first Indian film to be in CinemaScope.
But do you know which Punjabi Cinemascope film was the first? Well, it was Vairi Jatt, released more than two and a half decades after 'Kaagaz Ke Phool'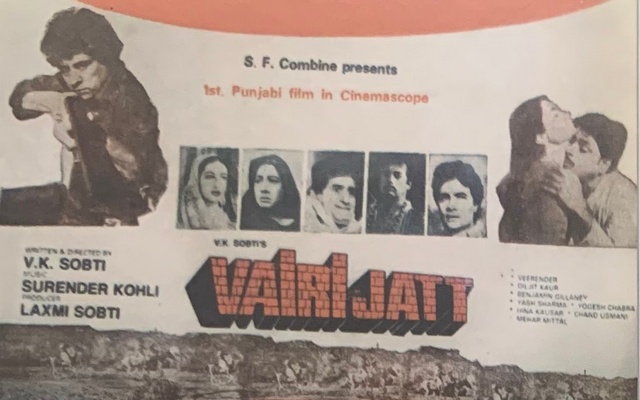 The film starred Veerendra, Daljit Kaur, Yash Sharma, Benjamin Gilani, Pran Sabharwal, Chand Usmani, Heena Kausar, Yogesh Chabra, Ashok Nag, V Suri, Beena Bawa, Shabnam Kapoor, Jeetu Bedi, Sunil Dhawan, Hemraj Sharma, and Mehar Mittal in the key roles. Also Read : Sidhu Moosewala's Wishlist For Punjab
More than the filmmakers, Mr. Anil Dhanda, Cinematographer of the film deserves credit for bringing about this significant and timely change.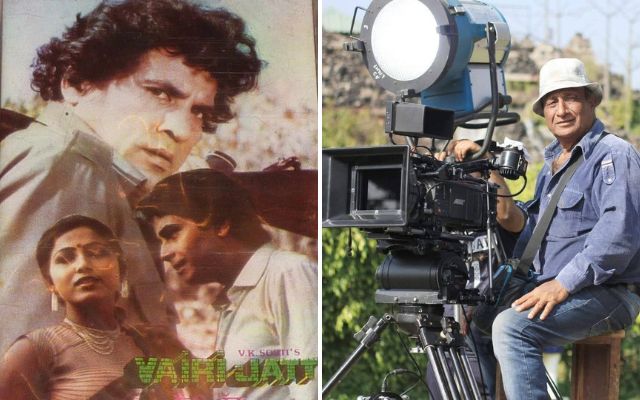 To tell you a little about him, Dhanda was born in Ludhiana and attended FTII Pune to pursue a career in film. His classmates included well-known actors such as Jaya Bachchan and Danny. Loafer (1973), starring Dharmendra, was one of his first film assignments, followed by a string of major projects.
'Vairi Jatt' was his first Punjabi film as a cinematographer.
To get more interesting details, we reached out to the man himself, who shared his heart out and gave us a behind-the-scenes look at the making of this film.
Continue reading to know interesting trivia! Also Read : Main Maa Punjab Di: A Film That Was Planned For The Hindi Industry But Made In Punjabi!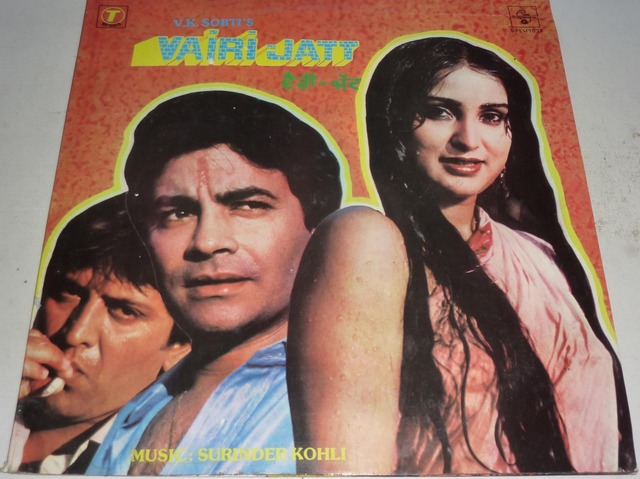 How did you become involved with this project?
VK Sobti, Jeetendra's brother-in-law, wanted to make a Punjabi film. He had previously produced and directed a few Hindi films. Veerendra was the first person to be approached and 'Vairi Jatt' got started.
Could you please explain CinemaScope to our readers before we proceed?
"Special lenses are used to compress an image; subsequent images are doubled in height and width," he explains. Also Read : Mel Karade Rabba Completes 12 Years, Navaniat Singh Shares Inside Scoop!
Furthermore, he shared that unlike today, all of the film equipment would come from Bombay back then along with the crew. "I remember it was May 1983, and we were about to begin the shoot. Most of the crew and technicians came on a bus all the way from Bombay to Chandigarh with all the cameras in scorching heat".
In the popular culture, the film is still remembered for one of its hit songs "gaddi thalle sir deke mar joongi", a song which had a train in the background.
Recollecting his memories, Dhanda shares, back in Bombay, there was a proper procedure to shoot scenes near the railway property or a set could also be constructed within the film city. However, shooting a film in Punjab had its own limitations.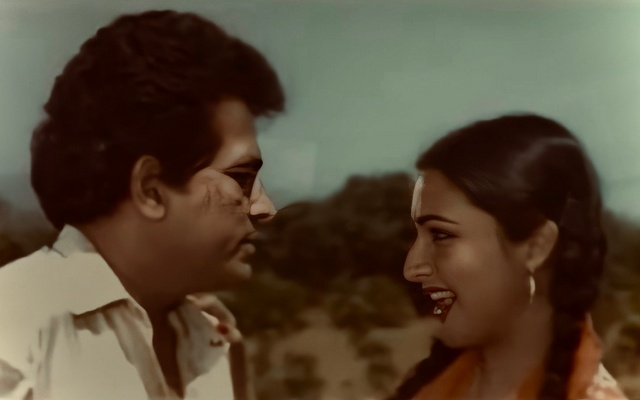 Oh then, how did the team keep a tab on the train timings to keep it in the song?
Since, I had worked earlier on 'The Burning Train' for over one and a half years, during which we spent most of the time inside the train or at railway station. So, shooting the song for 'Vairi Jatt' became easy for us as we knew the train timings and completed the song in a day. Also Read : Remember 'Saun Di Jhadi' Model Reshma Bombaywala Lezinska? Here's What She Is Doing Now?
Talking about his experience with the actors, he calling Veerendra to be gem of a person shared, "A director himself, he was helpful and had made arrangements for the crew in Punjab while Daljit Kaur was an excellent and spontaneous performer."
Produced by Mrs Laxmi Sobti (Jeetendra's Sister) VK Sobti had written and directed the film. The story of the film portrayed tragic love story with elements of guilt and revenge.
Pran Sabharwal-the most senior actor of Punjabi Theatre and Films had acted as Veerendra's father in the film. The 91-year-old actor talks with enthusiasm about his work experience on the film and also shared how he bagged the role.
"The Bombay team had given an advertisement in theatre circles to get actors from the Punjab. I got selected for the role of Veerendra's father. He was an amazing person. I was looking forward to working with him in more films, but he left us too soon."
The film had started in 1983 but had a delayed release in early 1986.
Art Director of the film, Tirath Singh Gill sharing the reason revealed that, "Film's shoot was completed during a month only but got delayed due to the aftermath situation of 1984.Many other Punjabi films got delayed and 'Vairi Jatt' was one among them." Also Read : Jatt te Zameen - A Cult Classic That Has Gained Popularity With Punjabi Youth Globally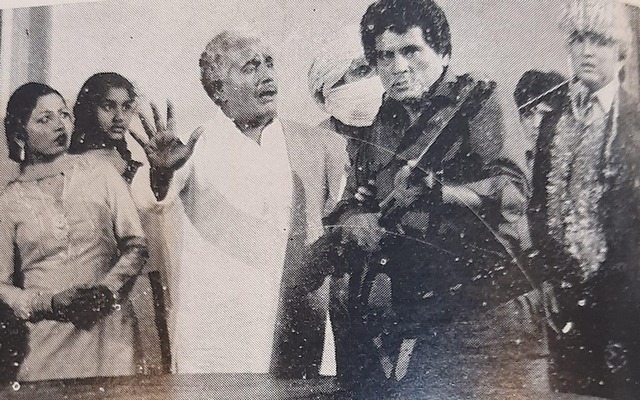 A film with super hit music (by Surinder Kohli), wasn't a big success at the box office. "It wasn't a super success, but still it had been well received." Shares Anil Dhanda on a concluding note, who played an important role in the making of the historical film.
CinemaScope films in India were started made by the late 50s but it took quite two decades for this technique to come into Punjabi Cinema and Vairi Jatt had this privilege to be the first one in Punjabi Cinema.
TRIVIA:
1.Film was shot in and around Chandigarh
2.Censored in mid-1985, it was finally released in January 1986.
3.'Vairi Jatt' had released close to Hindi Films like 'Dilwala', 'Mera Dharam', 'Naseeb Apna Apna', 'Qatl' etc.
4.During most of the tour shows, actress Daljit Kaur was asked to perform or sing on 'Gaddi Thalle Sir Deke Mar Jaungi'.
5.Action Director Mohan Baggad had recommended the name of Veerendra to director VK Sobti, when he was planning for 'Vairi Jatt'.
6.This was the only Punjabi film of actor Benjamin Gilani.
7.Its Bombay screening was attended by J Om Prakash, Jeetendra, Rakesh Roshan and several others.
8.Instead of using voice over of any professional singer, Veerendra did the dialogue phrases in the song "Gaddi Thalle Sir Deke". He later did the same in his film Nimmo's song too.
9.The subject was initially being planned with Jeetendra in Hindi.
10.Aruna Irani was considered for the role which was eventually done by Heena Kausar.
---