Singer Sidhu Moosewala has left a legacy in the form of his music to inspire so many globally. Well, it was not just his music but also his unconventional lifestyle that many could relate to. From being a typical Punjabi rural guy to ruling over millions of hearts internationally, he never conformed to the norms which are usually associated with a 'superstar'.
He was a guy next door who actually spoke his heart out and never feared to speak what most perceived as 'risk taking'. Well, this was not just in his songs but his real-life priorities, which were quite different. Also Read : Despite Being A Super Star, When Sidhu Moosewala Got Nervous On Stage!
So, here let us look at the list of those three things without which Sidhu couldn't live without.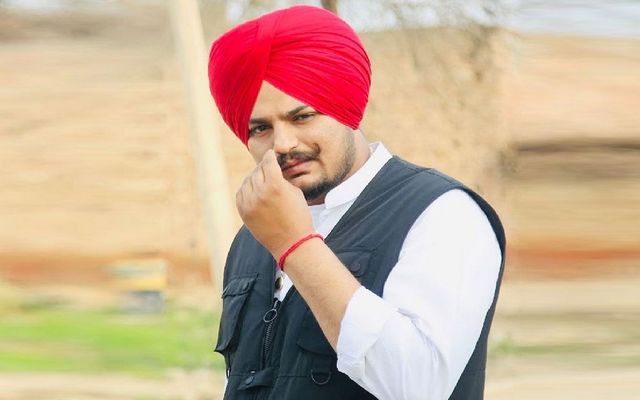 VILLAGE:
Well! Well! This one has to be on the top when it comes to Sidhu's priority list. And why not? He started off his journey with the name Sidhu MOOSEWALA, his stage name which he kept after the name of his village, Moosa. Belonging to such an underdeveloped village in Mansa, he brought a distinctive identity to this village globally.
The singer had settled abroad but returned to lead his life in the village after his claim to fame.
PARENTS:
Sidhu's love for his parents is not hidden from anyone. He had even released tracks which were dedicated to both his parents, 'Dear Mama' and 'Baapu'. These melodious and emotional songs are enough to prove how close Sidhu was to them and showed his soft side.
WEAPONS:
We can all ascertain his love for weapons from the fact that, despite facing a lot of criticism and backlash for his songs glorifying weapons, he continued to sing such songs. Even his fans showered their immense love on all of his songs. In fact, he never shied away from admitting his fondness for these weapons and would always state that he keeps these weapons for his 'protection'. Also Read : Let's Have A Look At The Assets Owned By Dil Da Ni Maada - Sidhu Moosewala
FRIENDS:
We all know how honest Punjabis are when it comes to their friendship. Sidhu Moosewala was no different.
In an interview, he had revealed that he has couple of friends whom he is very close to and that he can't imagine his life without them. Remember his song, 'saade ohi same yaar…saade ohi same beef ne'! Also Read : These Sidhu Moosewala Songs Are Beyond Violence, Politics Or Gun Culture!
CARS:
Sidhu and his love for cars is also known to all. Being a true car-lover, he had an extensive car collection from swanky Ford Mustang to Range Rover sport, he had all of it.
The music icon in an interview himself had named these five things without which he could't imagine his life.
---