Popular actor-writer and director Surinder Sharma is no more. He breathed his last on June 27.
The unfortunate news of his demise surfaced on social media. However, the reason of his death is yet known. Reportedly, funeral of the actor will be conducted today at 2 p.m. at Chandigarh cremation ground, Sector 25. Also Read : Dalbir Kaur, Sister Of Sarabjit Singh Who Died In Pakistan Jail, Passes Away
Surinder Sharma had started his career in theatre at a very young age and went on to become professor at Punjabi University.
He started off his acting career with Punjabi film 'Sat Shri Akal' and then later continued to feature in films like 'Lambardarni', 'Balbiro Bhabhi', 'Sarpanch', 'Laajo', 'Ankhili Mutiyar', 'Batwara', 'Ki Banoo Duniya Da', 'Yaari Jatt Di', 'Anakh Jattan Di', 'Badla Jatti Da', 'Jatt Jeona Morh', 'Tabahi', 'Pratigya', 'Sikandra', 'Nalaik', 'Hashar', 'Ik Kudi Punjab Di', 'Desi Romeos' and several others. Also Read : Wow! Film Producer Aman Gill Is Now Officially Engaged!
Apart from Punjabi, he had done few Hindi films including 'Karam' and 'Patton Ki Baazi'.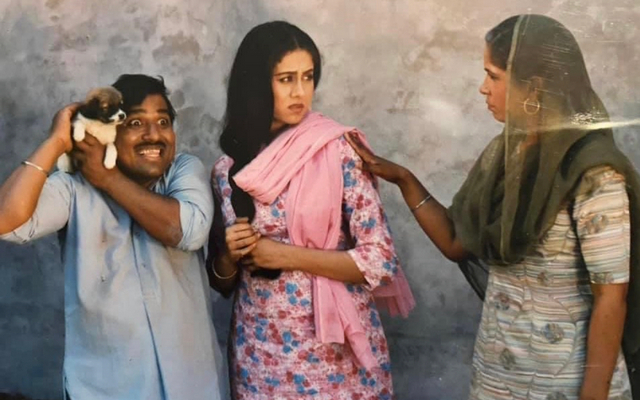 Under his wing he had trained many students in cultural activities like dance and theatre. He had also written and acted in many theatre plays. In 90's, he was seen as the successor of Mehar Mittal as he replaced the comedy king in some of the big Punjabi Films. Also Read : FIR Registered Against Punjabi Actor Rana Jung Bahadur For Hurting Religious Sentiments
His wife had passed away few years back. He is survived by his sons.
Team GhaintPunjab offers its heartiest condolences to the bereaved family and friends. May the departed soul rest in peace.
---