Days after FIR registered, Punjabi actor Rana Jung Bahadur was arrested by the Jalandhar police on Wednesday for hurting religious sentiments of people.
Meanwhile, a case against the actor was registered at the New Baradari police station of the city, the arrest came a day after a Jalandhar court rejected his plea for anticipatory bail.
Reportedly, as per Jaskiranjit Singh Teja, Deputy commissioner of police (DCP), Jalandhar has revealed that the actor has been arrested under Section 295 of the Indian Penal Code, which is related to hurting religious sentiments, and elevant sections of the Scheduled Caste and Scheduled Tribe (Prevention of Atrocities) Act. Also Read : Kapil Sharma Faces Legal Action For Breach Of Contract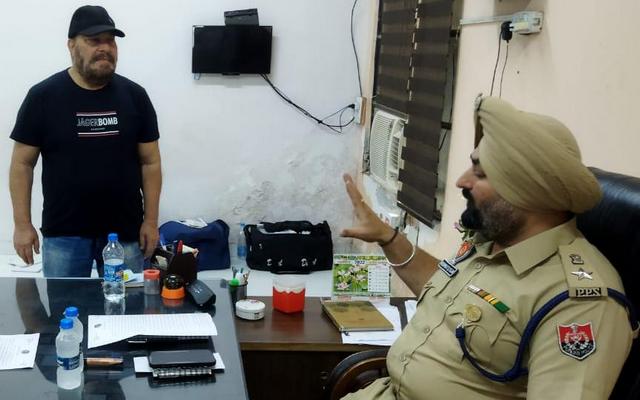 On the other hand, a video of Rana has also surfaced online where he can be seen apologizing to people are outraged by his remarks. He was quoted as saying, "I wholeheartedly want to apologize to people who are outraged by my remarks. Society is big but I am small—I am not associated with any political party; I am just an actor. Please forgive me." Also Read : Sikhs Omitted From Security Guard Jobs In Toronto
Let us tell you, a few days back Rana had appeared in an interview where Rana passed some 'objectionable' comments against Lord Valmiki. These comments were not well received by the Dalit community following which several people came out and initiated a protest against the actor seeking his arrest. Several members of the community had called for a bandh on July 11 in case the police failed to arrest the actor. Also Read : Punjabi Filmmakers Manbhavan Singh & Nidhi Sharma Awarded At Mud House International Short Film Festival
Apart from Jalandhar, similar protests were held in Hoshiarpur and Amritsar as well.
---