Popular Punjabi singer Sidhu Moosewala was shot dead on May 29, 2022, in broad day light. The singer's murder has shaken everyone to the core, and now, the main accused in this case, the infamous gangster Goldy Brar has revealed why he chose to murder this rising global talent.
Talking to a leading Punjabi journalist, Goldy Brar made some shocking confessions which can be heard in a video of the telephonic interview. This video has taken social media by storm and has even made many re-think of the preconceived notions about Goldy Brar and Moosewala in this case. Also Read : #ViralPic: Sidhu Moosewala's Name Added To The Hollywood Walk Of Fame?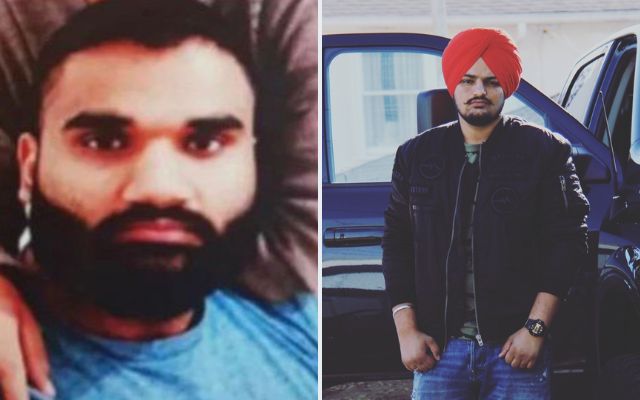 Calling Sidhu Moosewala's killing a 'revenge', Brar claims that Sidhu had provided shelter to Shagunpreet (ex-manager of the singer) in Dubai who had helped in conspiring the murder of Vicky Middukhera. Seeing that no justice was served in Vicky's case, Brar and his associates chose to take things in their own hands.
Another reason stated by Brar is that even after repeated attempts to convince the singer to keep himself out of gang wars, Sidhu's ego and arrogance led to songs and pictures openly challenging them to take action. It has also been clarified in this particular video that the murder was never related to extortion money.
They would have killed the singer two years ago but Harvinder Rinda, another infamous gangster living in Pakistan, settled differences between them and both parties, Goldy Brar and Sidhu Moosewala, reached a compromise over a conference call. It has also been revealed that Sidhu shared a friendly bond with Lawrence Bishnoi whom he would also greet with 'Good Morning' and 'Good Night' messages.
SIDHU MOOSEWALA RESPONSIBLE FOR SHOTS AT KARAN AUJLA'S HOUSE
As per Goldy, Sidhu Moosewala was the one responsible for shots fired at Karan Aujla's house as the former wanted to instigate fear in Karan's mind. This was also done to threaten Karan Aujla.
HOW CAN A SIKH 'MARTYR' TOUCH SONIA GANDHI'S FEET?
Brar stated that Sidhu would always touch Sonia Gandhi's feet which was a disloyalty towards the Sikh community. Questioning this, Goldy said that Sidhu should not be termed as a 'martyr'.
WHY KILL? WHY NOT A WARNING?
In this video, when the journalist asked Goldy Brar why they chose to murder the singer and not just fire warning shots at him, Goldy stated that they had warned Sidhu several times but he never really paid any attention and continued instigating them through his songs and creatives carrying objectionable gestures.
LAWRENCE BISHNOI CONNECTION
Goldy Brar has cleared airs about the involvement of Lawrence Bishnoi in the killing of Sidhu Moosewala. He has stated that media is trying to befool general public by dragging Bishnoi's name in this case. Though we feel sorry for Sidhu's parents but on the inside, we're contented after killing him, said Brar.
SIDHU'S GREY SIDE
Chaspinder Chahal, District Youth Congress President was also threatened by the singer over the political fight on Mansa ticket. Talking about gangster links, Brar said that Sukhpreet Buddha was friends with Sidhu Moosewala and the latter had also met Mukhtar Ansari who had promised him that he'll make Sidhu the next 'Chand Bhan' of Punjab.
HOW DID THE RIFT BETWEEN SIDHU MOOSEWALA AND LAWRENCE BISHNOI GANG START?
It was in the year 2018 when a Kabaddi match was organised at village Bhagomajra by Sidhu's friend. This friend was a close aide of Lucky Patial group and Lawrence gang had advised Sidhu to avoid attending this event. Sidhu, on the other hand, cancelled his Mumbai show besides that fact that he was offered nearly 15 lacs for it and went on to attend the Bhagomajra event. This annoyed the gangster and on top of that it was this event where he was gifted a '5911 tractor'.
Many more startling facts have been revealed by Goldy Brar in this phone call. Check out the full video to know what more was confessed by the gangster.
---