World Donor Day 2022 was celebrated at PGIMER on June 12 to acknowledge the contribution of blood donor organizations that supported voluntary blood donors during the COVID 19 pandemic. Also Read : Mika Had Suggested Sidhu Moosewala To Move To Mumbai. Here's Why?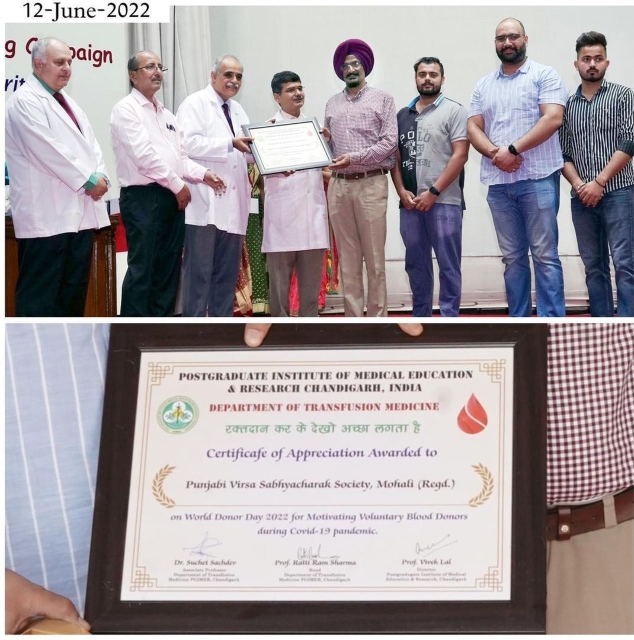 On the occasion, MC Satvir Singh Dhanoa was also honoured by the Department Of Transfusion Medicine, PGIMER for his contribution towards blood bank. He was the key supporter of this humanitarian cause during the initial phase of the Covid-19 pandemic. Also Read : Lover Trailer Review: Something Fresh On The Way For Punjabi Cinema!
The event was attended by Prof. Ratti Ram, Head of the Transfusion Medicine, Prof Jagat Ram, Former PGI Director and others.
In order to draw the attention to the role of voluntary blood donations in saving lives and enhancing solidarity within communities, the World Blood Donor Day slogan is "Donating blood is an act of solidarity, join the effort and save lives" for the year 2022.
---
More Article..
---